"Akita special product beauty girl traveling with Minato and china inani udon" that pursued the moe and taste very much Tasting review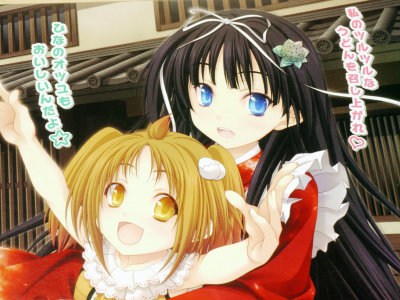 Aoi NishimataThe illustration of the rice cake was decorated"Akitakomachi"Akita prefecture which gave birth to, and this time to the specialty · Inani udon,Miyama zeroIn the illustration of plus selling out the appeal of Moe, "Akita special product Special product Bishou Nogi and Minna and Hina Inani UdonIt is 1300 yen including tax.

Regional specialties that made moe crispy have been devised variously since "Akidakomachi", but this product is on Twitter's timeline"Inagawa Minase"When"Hina"It is devised how to show a story and a character by developing a match of. In addition, adopting unusual "salt garlic flavor" as udon noodle, various irregular commitments are stretched all over the place, making it a dish that feels the seriousness of the creator in every sense.

Details are as below.Special taste beautiful girl traveling

This is "Akita special product beauty girl travelogue and Minna no Inani udon". Two boxes arrived.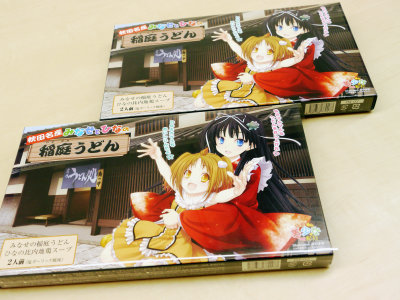 Miyama zeroA package that the illustration shines. The girl in the red clothes on the right is "Inagawa Minase", and she is hugged by "chick".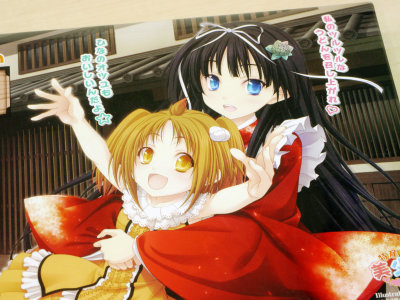 From the setting that "Minase" is the only daughter of a noodle shop, noodles are drawn in the background. The setting of the character is finely, there is a subtle reality.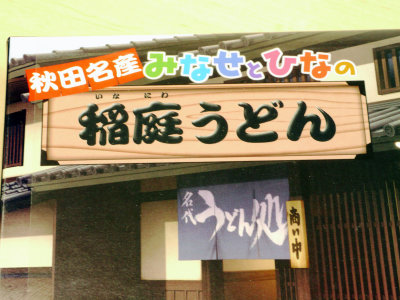 There is a logo of "special product girls traveling" in Sumi of the box. This project is not limited to just "Moe Moe Illustration Packaging Jing", but by digging down the view of the world of the product as a story, it seems like you can enjoy the world view for a long time even after eating, "Moe" We will deliver "things.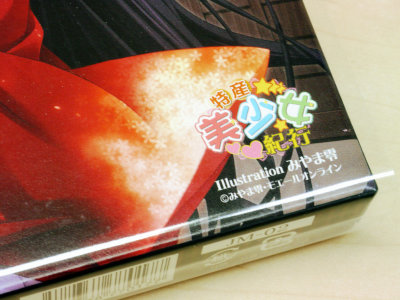 "Minase" is Udon, "Hina" is making soup. "Hina" isSpecial ability to make delicious dashi when entering a hot bathIt has the salt garlic taste soup = the remaining water in the bath, it is a setting that makes you feel a lot of complicated feelings ......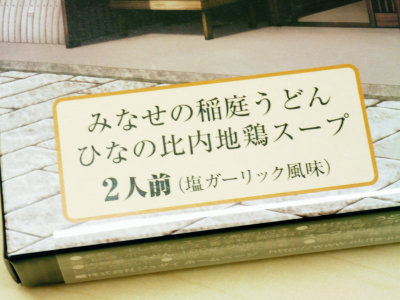 Taking advantage of such a setting, I can use it in a special bath bowl and chopsticks illustration with illustrations depicting two people who have gone up after taking a bathYupo PaperWe also make reservations for limited versions of luncheon mat and udon setWe accept on the site until September 10That's right. Perhaps if you use this set you can eat udon while you take a bath and you can enjoy the view of the world of products, but this thorough is the only thing you have to take off.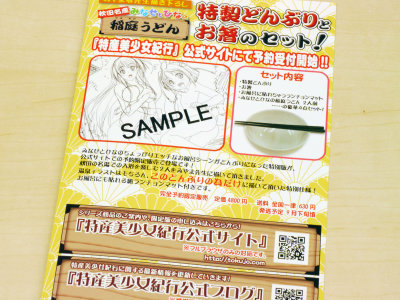 The package is wrapped with protective vinyl, but the seal that stops it also contains the product name logo.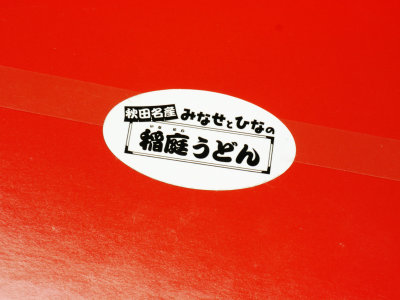 The inside of the box looks like this. From the left in the clockwise direction, soup and soup, books on udon, boiled udon, and postcards of the first award.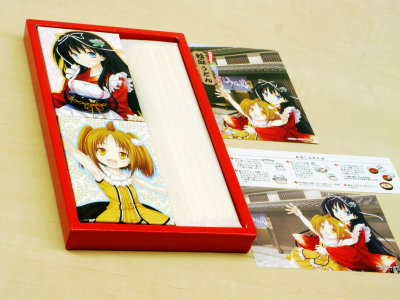 The first award bonus postcard is the same pattern as the package.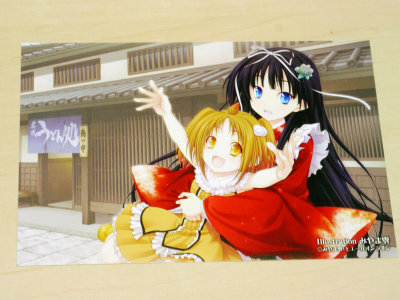 The back side is like this.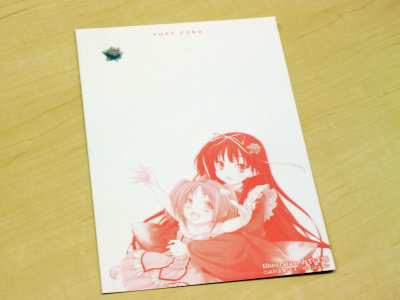 The bookmark contains the character setting and the story.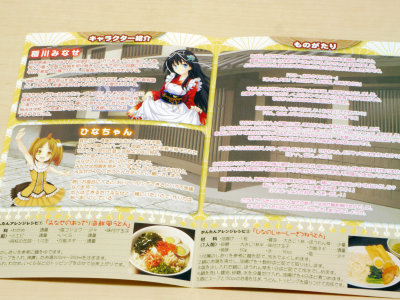 There is a thing called "Easy Arrange Recipe", but it is easy to think that this is a serious recipe that requires canning of seasoned eggs and scallops, or fried tofu by myself. I do not think there are too many people.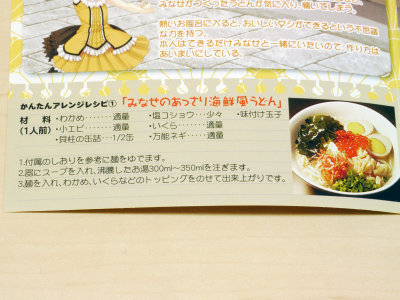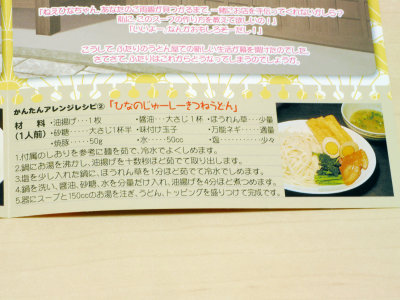 Udon and soup. Soup is in a box with illustration.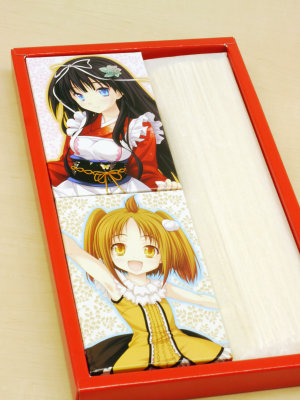 Noodles are dry noodles, the material is very simple.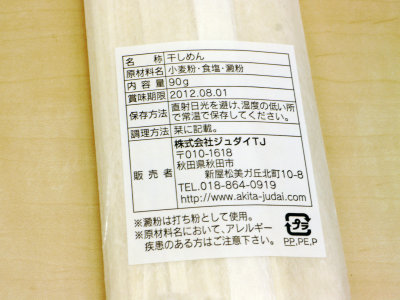 There is one soup in the box. Looking at the illustrations of the package and looking at this savory soup's bag will make you feel somewhat complicated, but let's not care too much.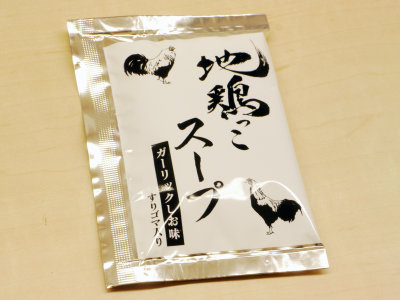 The raw material of soup looks like this. Akita special productHigashi Naka ChickenIt is used.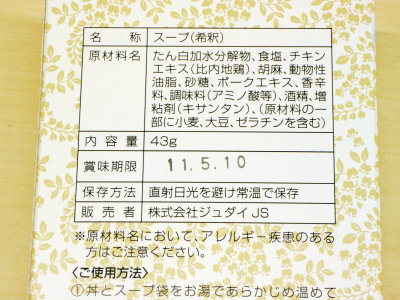 Then I will cook udon. While boiling the udon, keep the bowl of soup and soup warmed with hot water.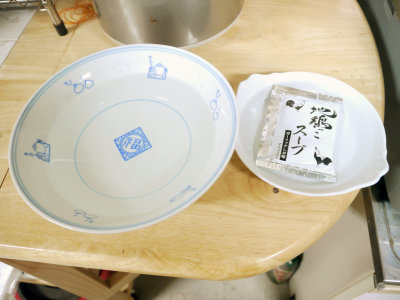 Boil the udon for 3 to 4 minutes with boiling water.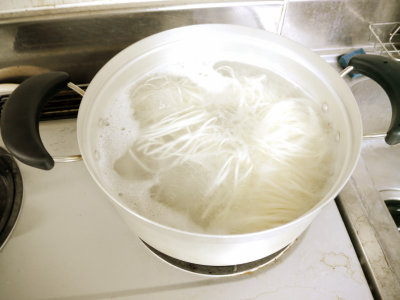 Boil it with running water and take a slime.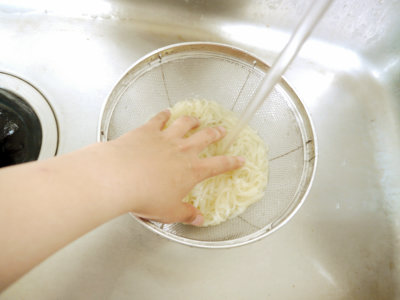 Dissolve the soup with new hot water and put the noodles in it and complete it. I lost it as it was, so I tried scattering a little green onion.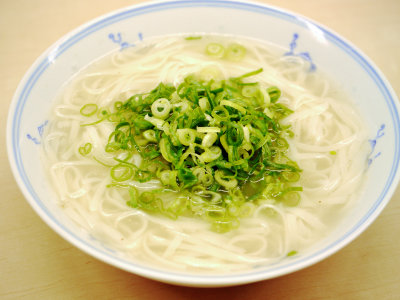 Soup is milky white. The scent of spicy aroma of garlic and the scent of chicken dashi are different from the image of soy sauce based noodlesu. The flat noodle has a very strong slippery feeling, and the noodle stiffness is not that strong. I remembered a Vietnamese cuisine Four from a noodle sling and a spicy soup. It was an approach from an angle that was quite different from Udon so far, it seasoned like ramen rather than udon.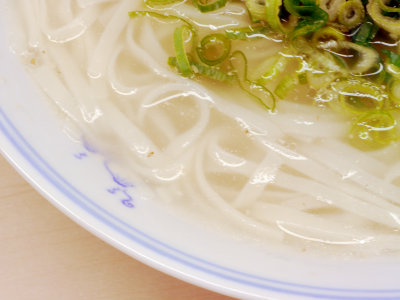 In a real shopAnimate AkitaWhenKotobukiya Akihabara Radio Kaikan storeAlthough only two stores are sold,Amazon.co.jpBut it seems that you can easily purchase it because it is made available for purchase. There was no struggle in character setting or pursuit of taste, and it became a dish that felt the commitment not finished by appearance killing.