"K-on!" I have been visiting Toyosato elementary school which became model of Sakuragaoka High School carefully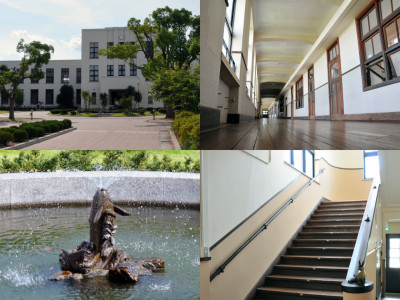 Broadcast began in April 2010 "K-ON !!In commemoration of the start of the second phase broadcasting,Omi Railway issues a set of commemorative tickets and admission ticketsAnd many peopleVisit Omi Railway Station and buy a ticketThere was.

Although the Omi railway stations (Yonebara station, Hikone station, Omihachiman station, Yokkaichi station, Hino station, Kikukawa station) are the main places to sell the tickets and entrance tickets, another one, Toyosato elementary school old The tourist information center installed in the school building group is also selling. This is also the place that became a model of Sakuragaoka High School in the work of animation "Keion!", Now it is a town library and open to the general public.

Since there is no opportunity to go to Toyosato Town quite well, I have watched the inside carefully with this.
Toyosato Elementary School Website
http://www.toyosato-elschool.net/

Kore is Toyosato Elementary School (former school building). Currently, elementary schools build a new school building across this side and classes are held there, and this building is a town library.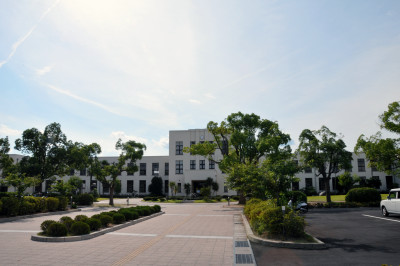 Sakuragaoka High School appearing in 'K-ON!' Seems to be a model for this school.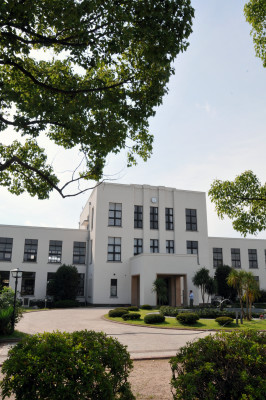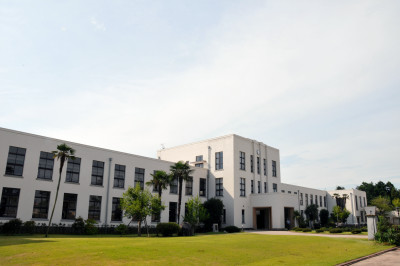 The building on the left entered the premises has become a tourist information office. this day isSales start date of the Omi Railway's "K-on !!" Second Phase broadcast start commemorative ticket / admission ticket setAnd at this information office we have been on sale from 8:30.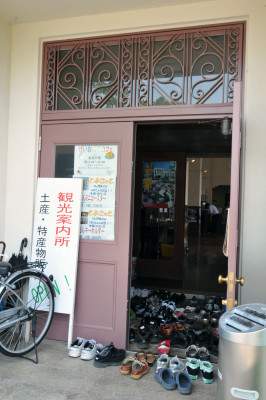 Because there are parking lots, many people come by car,Omi Railway Toyosato StationAs time coming even from walking, a timetable was posted.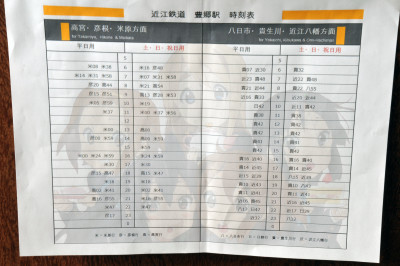 If you are exploring the surroundings, there seems to be a way to use a rental cycle.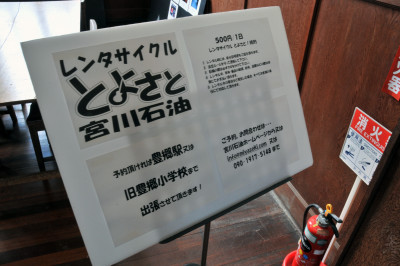 I will look at the former school building from the information office.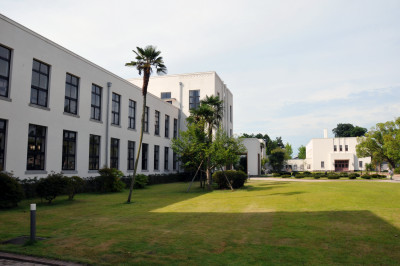 It is the fountain that is set in front of the school building.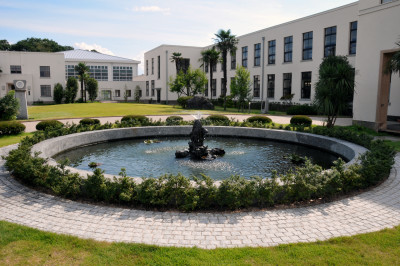 If you look closely, the fountain has a fish shape. In the animation it was not a fish, it was shaped like two children lifting a fountain.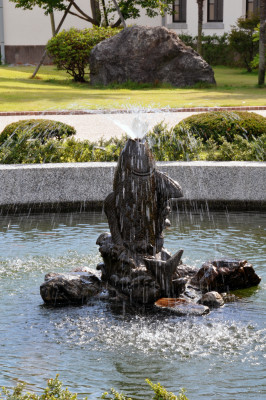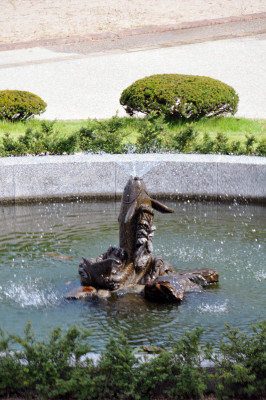 A statue on the right side of the entrance.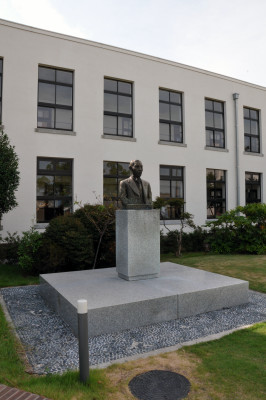 The statue donated this school building to Toyosato village (then)Ichiro FurukawaOf things. I am also showing up in animation.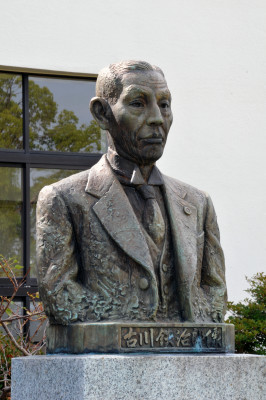 Then let's decide to go inside. On weekdays from 8:30 to 17:00, Saturdays and Sundays can be seen from 9 o'clock to 17 o'clock.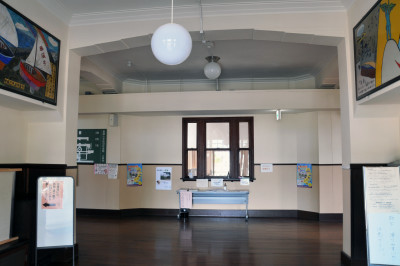 The composition of the former school building group is like this.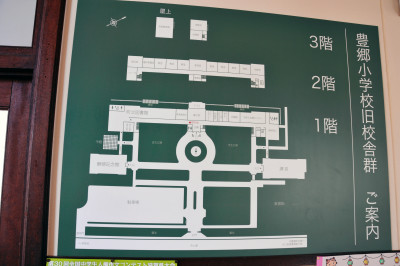 This school building was built in 1937. Designed by American architect William Merrell Voris, as I mentioned earlier, Ichiro Furukawa donated it.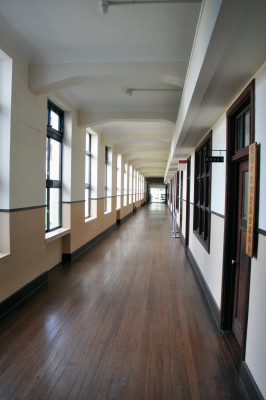 In 1999 the town mayor of the time devised a rebuilding policy of the school building and the town council also agreed with this, but because the local townspeople opposedRenovation problemOccurred. After twists and turns, it has been reinstated into a complex that includes earthquake-proof construction and including town libraries.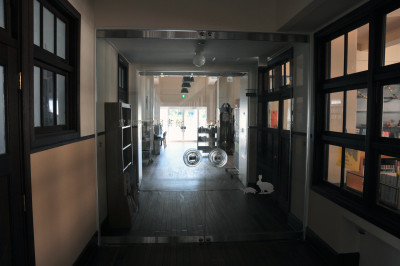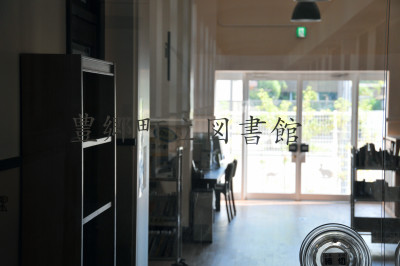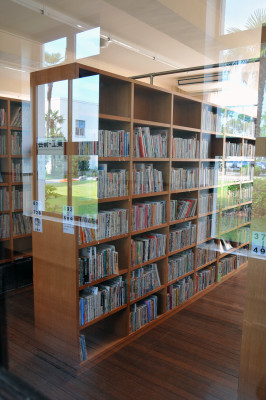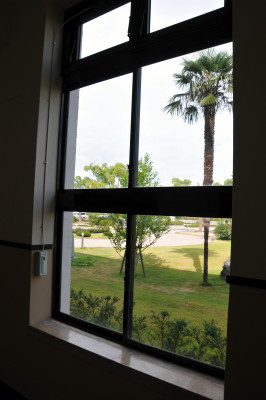 Although visits are completely free, you can not enter the locked room. Also, scribbling etc. are prohibited naturally.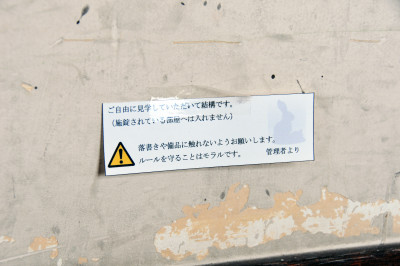 I understand that aging became a problem, but it is a beautiful building that you can understand that local people oppose it.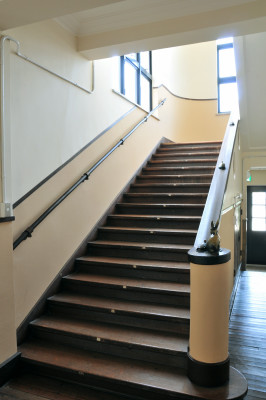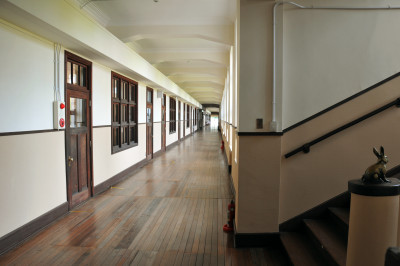 On the stairs are rabbit and tortoise design. It is very stiff.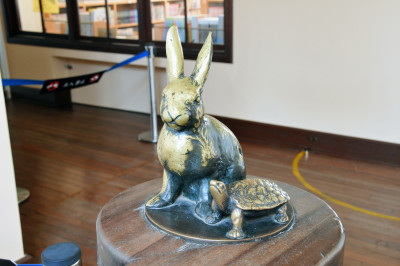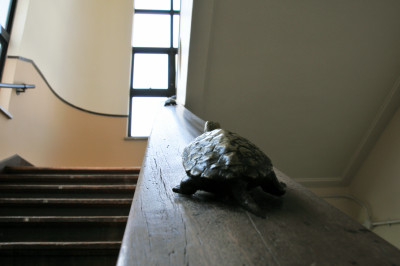 The wall surface is not just as it is.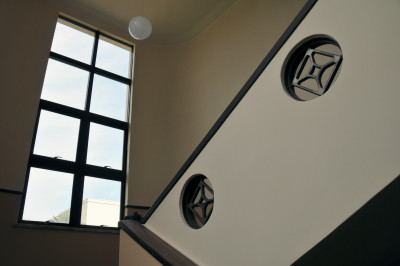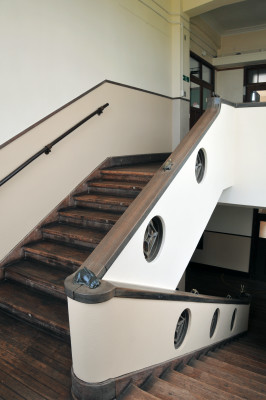 The new school building was completed in 2004. Since it was used properly until then, there seems to be a place where some new tiles are pasted.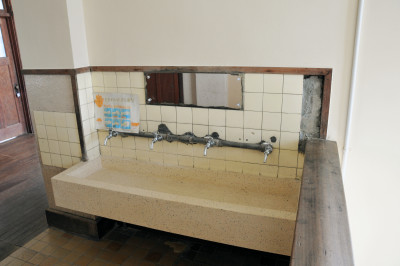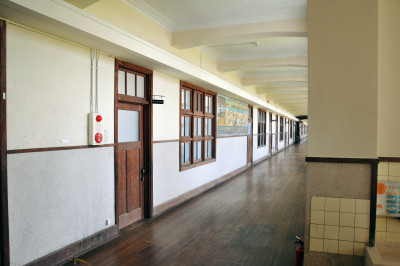 This is a science room.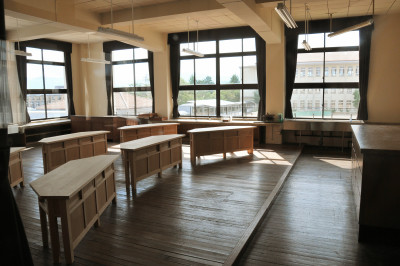 What kind of machine is it? It looks a lot like a date.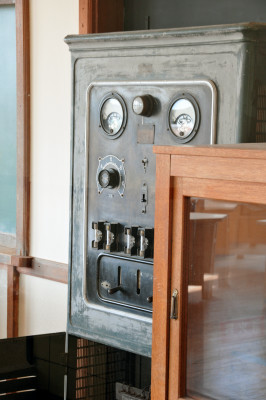 The last used state is preserved almost as it is. I understand that Mr. Uematsu was the last homeroom teacher of 6 pairs.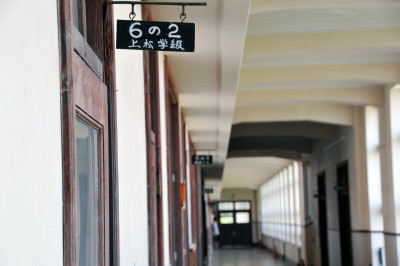 "Six of two constitutions" that everyone in the class would have seen every day.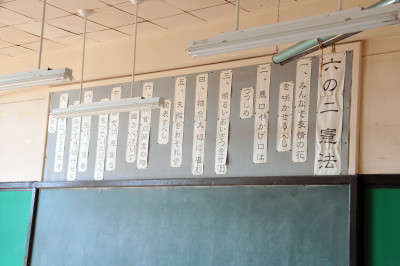 Desks and chairs seem to be quite new.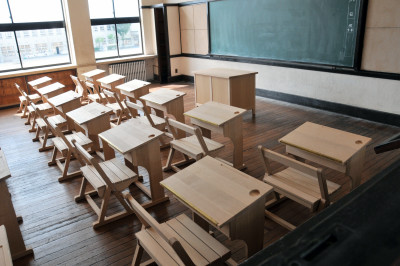 It is a new school building completed in 2004 that is visible across the classroom.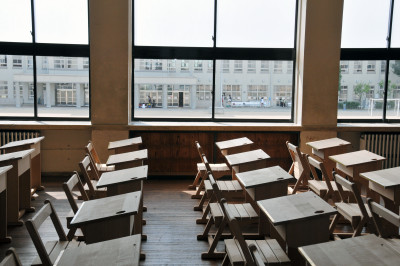 Is it a graduation commemoration work on the wall of the corridor, or a mosaic painting depicting Otsu station.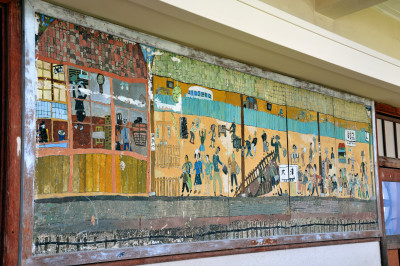 This seems to be the state of Antarctic base.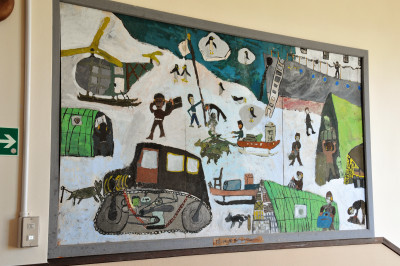 Pictures were also left in the classroom.



This is a guest room. It is regrettable that you can not see the inside.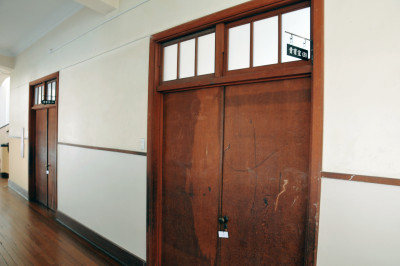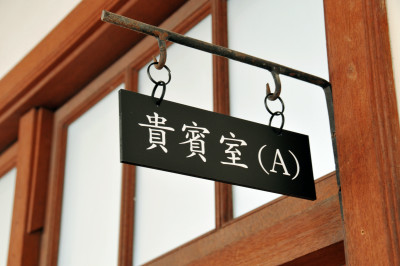 Stairs in the central corridor. It seems that the stairs which appear frequently in "K - ON!" Are here.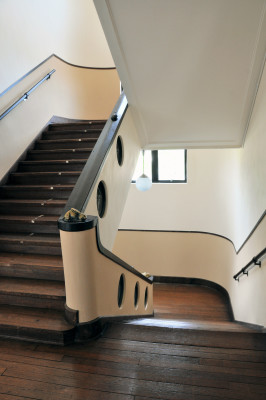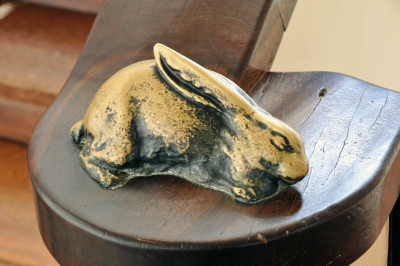 The second floor, the staircase at the end. Only the central staircase will go to the third floor.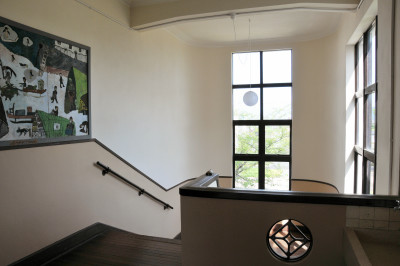 It is the local residence room that is nearby.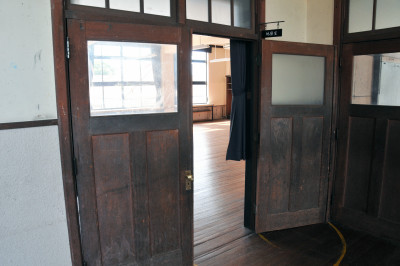 A slogan "There are lots of Egao full of many friends" is left.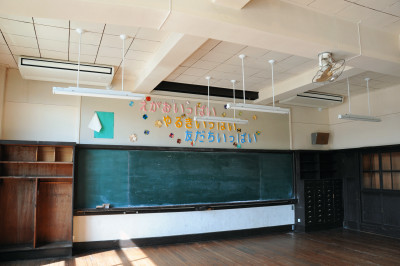 The shelves remain at that time.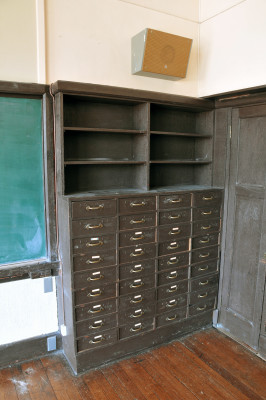 Next to "the ceiling of a living thing."



The lunch duty apron that remained on the wall. Is it supposed that there were 111 dinner duty numbers for all schools in FY 2002?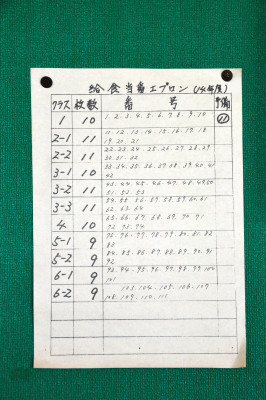 There was a blackboard with a map on the back side of the classroom. It is an item like a local history room.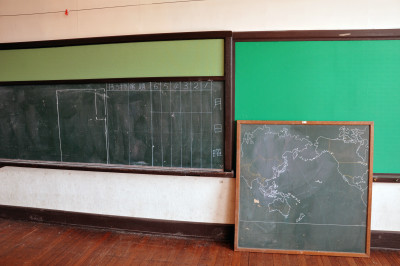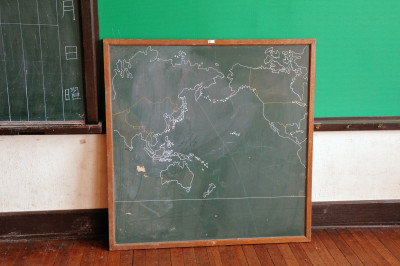 It is natural that there are many sights as the stage of "K-ON!", But even if you are not a core fan, you can see the landscape "I have seen somewhere!" Here.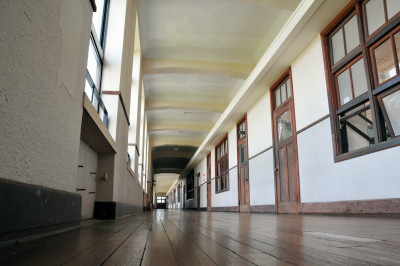 Speaking of "K-on!" Is a music room. Of course, there was a music room properly in elementary school, and it became a very nice space by the fans there.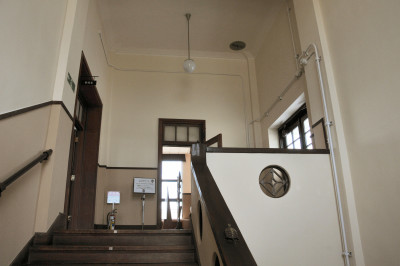 In the music room we will tell in detail in the next article.

Infiltrate the music room of Toyosato elementary school which seems to be able to meet tea time after school