Samurai War Drum Performance at Fuji-Q's Sengoku BASARA attraction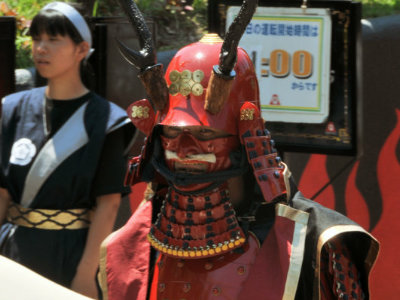 Along with EVANGELION:WORLD featuring life-sized Evangelion Unit-01, feudal Japan is to be reproduced in Fuji-Q Highland amusement park in Yamanashi.

"Kassen Sengoku BASARA" is an attraction themed on booming samurai game Sengoku BASARA. You become a feudal samurai and fight with army of Nobunaga Oda. Cerebrating the opening, they had Yukimura Sanada playing War Drum in front of the attraction.

Read on for detail.

Fuji-Q Highland X Sengoku BASARA

Kamon(family crest) banners were fluttering under clear sky.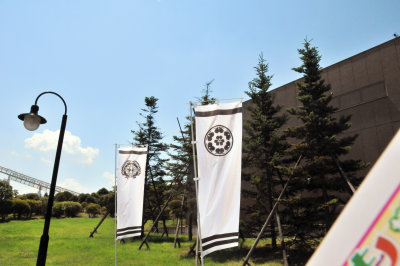 Sengoku Jyoka Machi, a sengoku-themed shopping complex has opened simultaneously.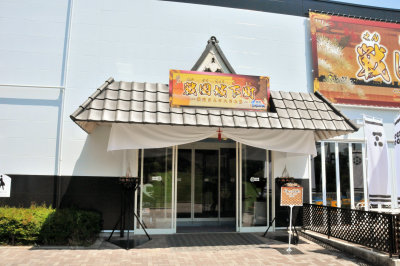 War drum settings.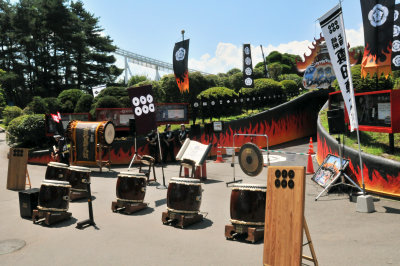 "Sanada War Drum" banner.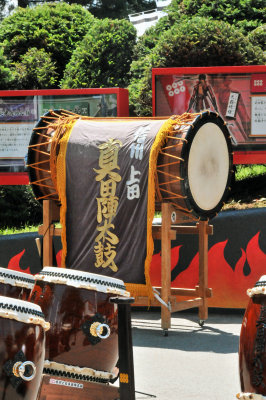 And here comes Yukimura Sanada in famous red armor.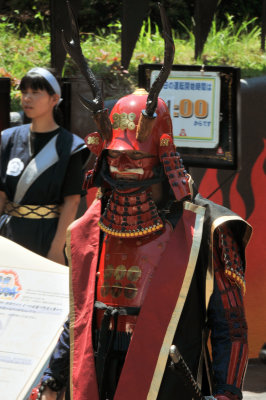 Female samurai actors got ready for war drum.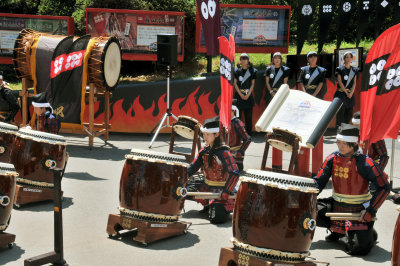 Another Yukimura appeared to lead war drum corps.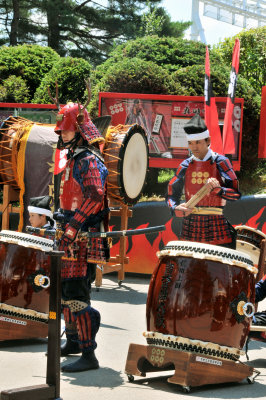 Blowing Conch Shell Horn.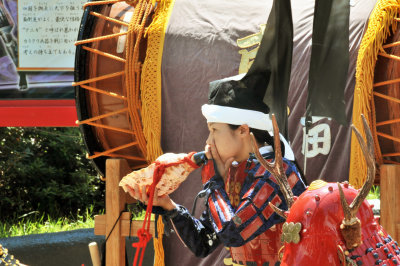 Yelling war cry.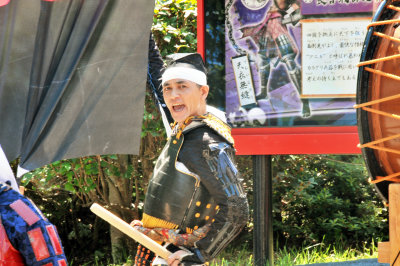 The show ended in excitement with Sanada wielding a sword.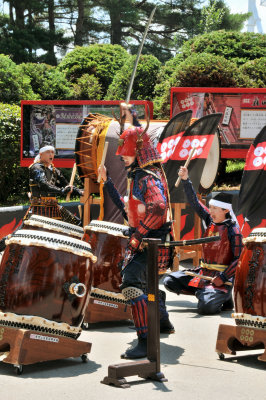 Here's the video of the show.

YouTube - Sanada War Drum performed at Kassen Sengoku Basara Opening Event


Related Post:
List of New Anime: Summer 2010 - GIGAZINE

Bandai's "Ikusa Bento" Lunch Box themed on Sengoku Warlords - GIGAZINE

SENGOKU BASARA Special Pizza Box from Pizza Hut - GIGAZINE

PS2 game "Sengoku BASARA" becoming stageplay on July - GIGAZINE

"Sengoku BASARA" Bento on sale at Nagoya Station - GIGAZINE