Life-sized garigariya also appeared, "Garigari kimi puzzle" looking just like the real thing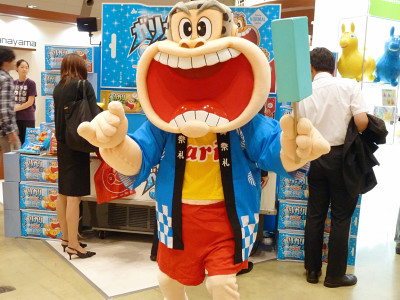 Akagi dairy's long-selling ice confection "Garigari kun" that was released in 1981 and continues to be loved as a summer tradition for nearly 30 years is a real puzzle "Garrigali puzzle"becomeTokyo Toy Show 2010It appeared in.

In addition to the classic "Soda" and "Coke" imitated designs, "Grapefruit" has also been lineuped, and the life-sized garigari you were on the booth.

Details of "Garigari Kimi puzzle" and life-sized garigari kun photo collection are from the following.
Work on manufacturing bingo, puzzles, portable board gamesHanayama"Garigarimon puzzle" was on display at the booth.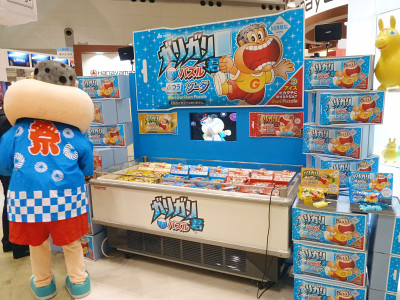 It is displayed in a freezing case like a real "garigari girl". This is "Garrigali puzzle cola"



"Garrigali puzzle soda"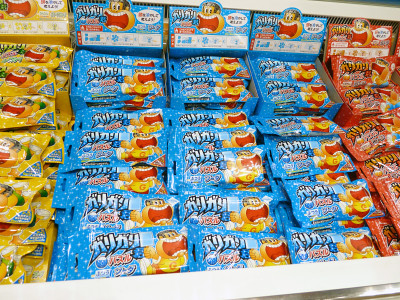 "Garrigali puzzle grapefruit"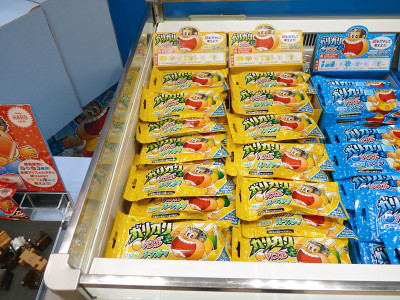 I opened "Garrigali Puzzle Soda".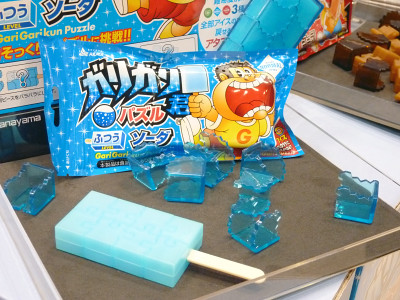 The puzzle is in the case.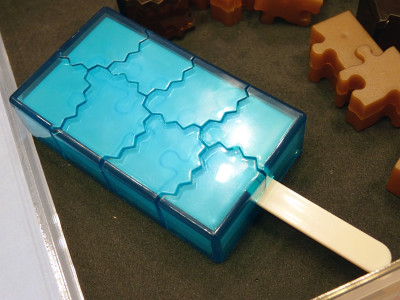 I took it out of the case. You look exactly like Garrigaly, but of course you can not eat it.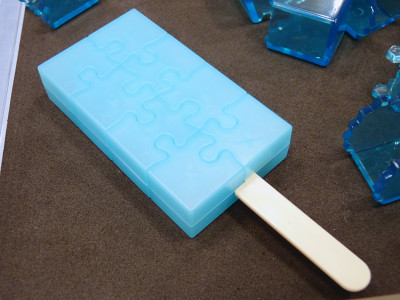 It becomes like this when you disassemble it. By the way, the degree of difficulty as a soda puzzle is "normal".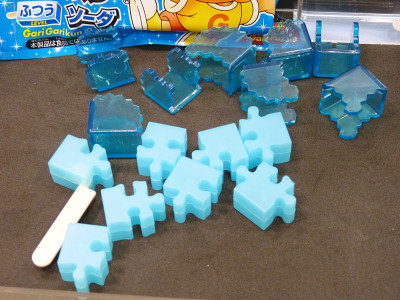 Next is a cola. The degree of difficulty is "difficult".



I certainly do not feel like it will be a bit difficult.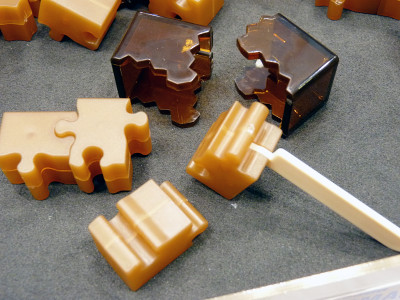 And grapefruit. The difficulty is said to be "easy".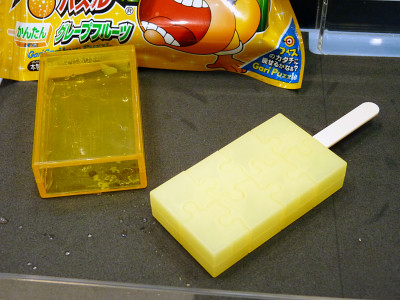 Mr. Garigali who had an overwhelming presence in front of the booth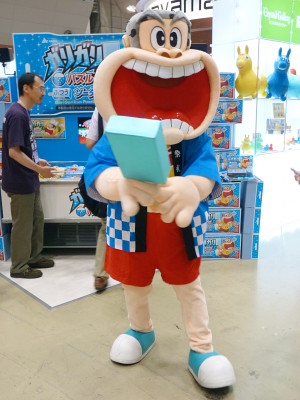 Advertising effect is also perfect.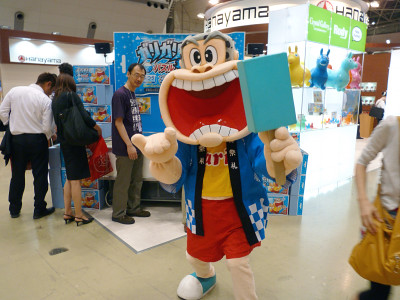 It's amazing to have faithfully reproduced illustrations so far.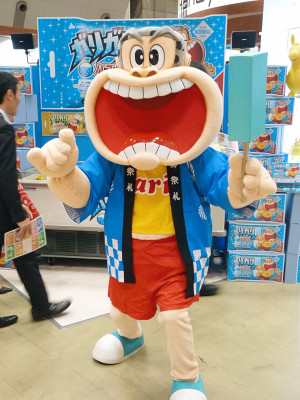 Garigari who also became a bath agent in 2007But, in commemoration of the 30th anniversary next year, will some sort of commemorative goods be released?