Mobile phone's two-year tied-up plan, 'cancellation fee' is unjustified NTT docomo and au are sued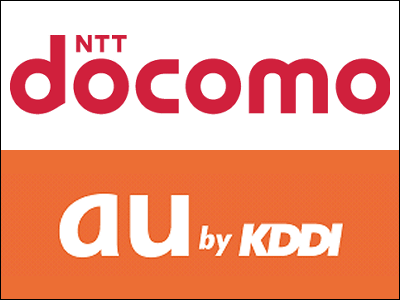 It is a recent feeling that the so-called "two-year binding" plan in which the mobile phone fee is discounted on the premise of use for two years is totally general, but in case of cancellation of the two-year binding contract halfway, "cancellation Most of the cases are payment of about 10,000 yen as "money".

Consumer organizations filed suit against NTT Docomo and KDDI on the ground that this "cancellation charge" is unfair.

Details are as below.
Mobile hand-held two years bound "cancellation fee unreasonable" Kyu consumer organization sued docomo, au: Kyoto Shimbun

According to the Kyoto Shimbun news report, the NPO corporation "Kyoto Consumer Contract Network" will cancel NTT docomo and KDDI on Wednesday (Wednesday), canceling the discount service of two-year mobile phone contract, It seems that the Kyoto District Court filed a group action lawsuit seeking an injunction against a provision stipulating payment of yen 'cancellation fee'.

Currently NTT DoCoMo "Hitoridemo Discount 50"Fami-wari MAX 50", KDDI is"Everybody Discount"We offer a discount service that makes the basic usage fee half price on the premise of using for 2 years, and it is stipulated that 9975 yen will be generated as" cancellation fee "when we cancel these plans halfway.

And the "Kyoto Consumer Contract Network" responded to this provision by saying, "Although most people pay half the basic fee, they are practically only receiving ordinary services, "We are obstructing the freedom of choice," he asserted, "We are unilaterally disadvantageous to consumers."

Also, regarding the introduction of a mechanism that can only be canceled every two years even if it exceeds 2 years, "We are aiming for long-term enclosure and unreasonableness is even bigger" and NTT docomo The Public Relations Department and the KDDI Public Relations Department says that they are answering that they have explained sufficiently and have subscribed, there is no violation of laws and regulations, "and" We are showing options to allow customers to select from many plans. " .

By the way, such "two-year binding" is not only executed by NTT DoCoMo or KDDI, but "SoftBank Mobile"White plan"And WILLCOM's"New Tsunagari", E-Mobile's"Division of dividends (beginning on June 24)"Since each company excluding UQ WiMAX has introduced it, it seems that it will have a great influence on each mobile phone company depending on the judgment.
in Mobile, Posted by darkhorse_log