Fully automatic espresso makers that can easily brew your favorite cappuccino etc by fingerprint authentication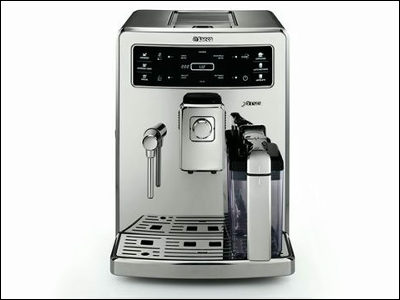 It is a special manufacturer of espresso machine in ItalySaecoIs equipped with a fingerprint sensor for identifying individuals and you can brew coffee according to individual settings perfectly automatically.

With this, for example, the whole family will be able to easily drink your favorite cappuccino. If you put coffee beans and water in the machine beforehand, after touching the fingerprint sensor when you want to drink, you just choose the one you want to drink from espresso, cappuccino, latte etc.

Details are as below.
Saeco: Xelsis Digital ID SLX 8870 MS

A view looking down from diagonally above. By the way this model has a color liquid crystal panel. The recessed part in front of the upper part is a sensor for fingerprint authentication.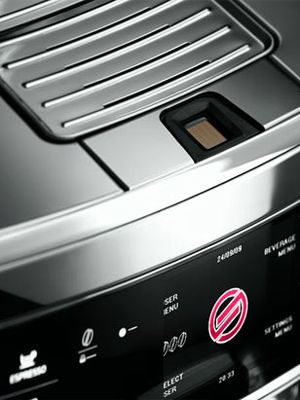 Touching this will identify the user and display the name on the LCD panel. And you can make something that matches your preference, such as the amount of coffee beans and the amount of milk. Even in our previous model, we were able to adjust the amount of coffee beans, steaming time, temperature, amount of water, amount of milk, amount of milk foam to your liking, but in this model it is Yes, you can call your settings easily with fingerprint authentication. Up to six users can be registered, and you can set up six profiles such as espresso, cappuccino, latte, and latte for each user.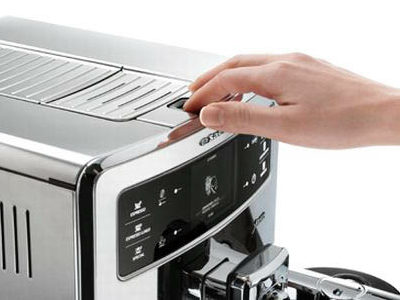 View from the front. The outside is a mirror finished stainless steel. Espresso is extracted from the middle, the right is the milk former, hot water comes out from the nozzle on the left.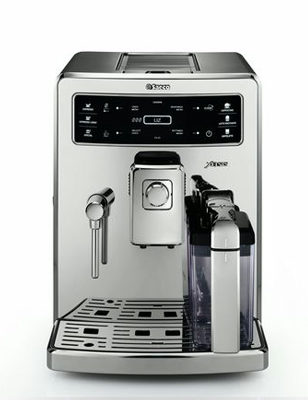 View from above. Put water in the upper left side and coffee beans in the right side.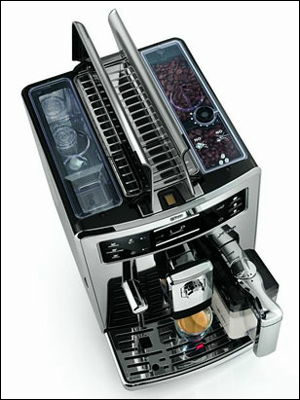 Opening the front part is only for cleaning, it is not necessary to open normally.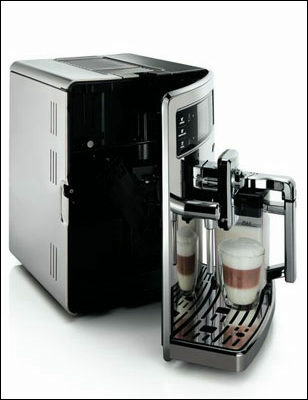 Grinder for bean grinding is ceramic, steam pressure is 15 atm with cup warmer. The weight is 17 kilograms and the price is planned to be 2000 euros (about 220,000 yen).