"Evangelion: 2.22" Blu-ray Sold More Than Michael Jackson's "This Is It"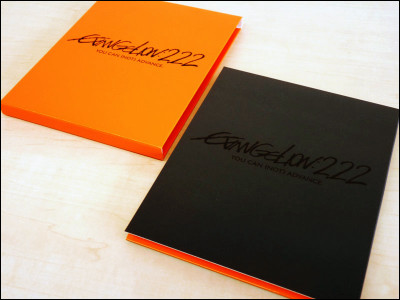 Remastered Evangelion: 2.22 Blu-ray and DVD came out in Japan last week on May 26.

According to Oricon's Weekly Blu-ray Disc Sales Chart announced today, the Blu-ray version sold 357,000 copies in the first week. This sets a new record for both the first week sales and total sales of Blu-ray in Japan, surpassing the total sales 351,000 of Michael Jackson's This Is It(released Jan. 27, 2010).

Read on for details and pics.
(Japanese)Evangelion becomes sets Blu-ray sales record, surpassing "This Is It" - MANTANWEB

The movie Evangelion: 2.0 You Can (Not) Advance premiered in Japan on June 27, 2009 and it came out on Blu-ray and DVD as digitally-remastered Evangelion: 2.22 last week. The Blu-ray and DVD sold 357,000 and 283,000 copies respectively within their first week of release, selling 640,000 copies in total.

Blu-ray disc selling better than DVD of the same title is becoming the usual case lately, at least for anime titles. Blu-ray of Evangelion: 2.22 is only about 100 yen ($1.10) expensive than the DVD, so we guess most anime fans opt for better image quality. Ownership rate of Blu-ray player (or PS3) among anime fans must be high.

On another note, the DVD sales of My Neighbor Totoro hit a million last week, after nine years from its release.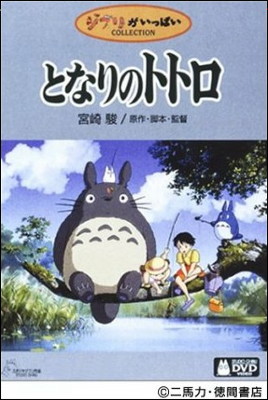 My Neighbor Totoro came out in Japan in April, 1988. The DVD was released in September, 2001, back when we were still in the middle of the VHS to DVD transition. Since then it has stayed in Oricon's Top 300 Chart for 440 consecutive weeks, the sales rising every summer holidays, proving that classics never gets old. It's the kind of movie that people who grew up watching will want to show their own kids.

The movie hasn't been released on Blu-ray yet, but Blu-ray player ownership rate among its audience might not be as high as that among anime buffs as of now. We're sure it'll come out eventually: Ponyo was released on Blu-ray, and Toshio Suzuki(president of Studio Ghibli) once mentioned on a radio show his plan to release all Ghibli titles remastered on Blu-ray.