Over 3 years of hardship from release, so that Sony can only profit PS3 body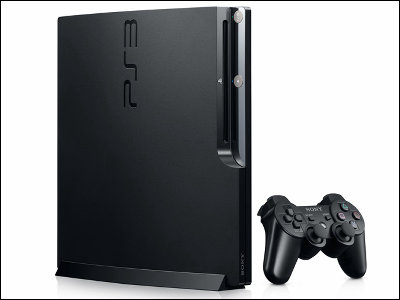 It is Sony's PS3 released on November 11, 2006, but as a result of installing the 8-core Cell processor and Blu-ray drive developed by hand with IBM and Toshiba, the manufacturing price exceeds the selling price The state of "Traverse" continued, and the business model to collect the deficits caused by selling the PS3 main unit with software and peripheral equipment was continued.

However, this year, which is over 3 years since its release, it seems that the manufacturing price of the PS3 main unit finally became lower than the selling price. By selling PS3 this will make profits as selling.

Details are as below.
Sony's forecast for the current term to final surplus, liquid crystal TV etc. profit improvement | Reuters

According to Reuters news agency reports, it is said that Sony's consolidated business results for fiscal 2009 will be the last black surplus in three years.

And for fiscal 2010, we are expecting to make the surplus for the LCD TV business, which had been operating loss for the sixth consecutive year, the game business which had been operating loss for the fourth consecutive year, and Sony Ericsson mobile phone company, We have revealed that it was resolved at the end of March.

Sony Japan | Results briefing for the fourth quarter of fiscal 2009

Settlement data. Operating income for fiscal 2009 was 31.8 billion yen.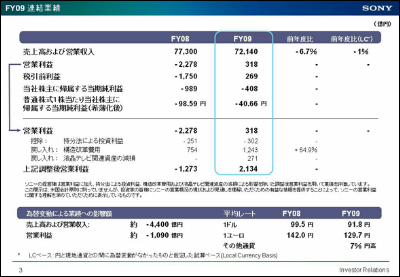 Consumer Products & Devices division such as LCD TV "BRAVIA", video camera "Handycam", and compact digital camera "Cyber-shot". Profitability has improved compared with the previous fiscal year.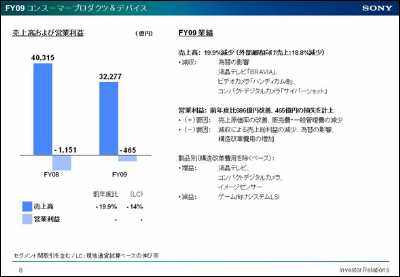 Network products & service division such as PC "VAIO" and game machine "Playstation" series. Despite improvement in PS3 production cost and increase in sales of PS3 software, the loss in the game business deteriorated due to the decrease in sales volume of PS2 software and PSP main body. Profitability improved as compared to the previous fiscal year.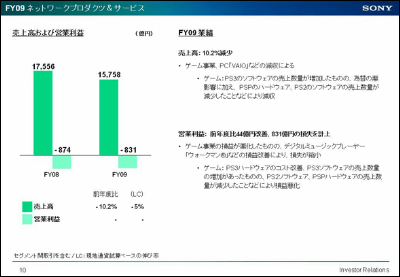 B2B and disc manufacturing sector also incurred losses.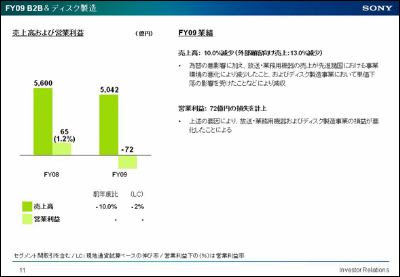 The movie division posted higher sales due to "2012", "angel and devil", and Michael Jackson's "THIS IS IT".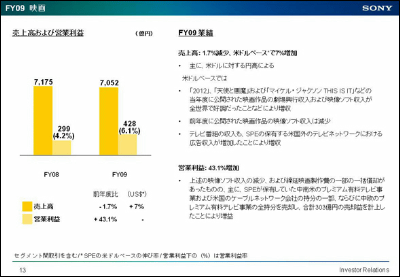 Music business is also good.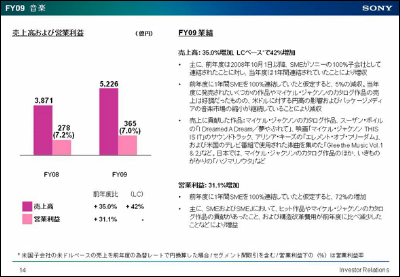 The most successful was the financial sector. Although there were various negative factors in the previous fiscal year due to global stock market fluctuations, Sony Life's income has increased by 72.0% this fiscal year.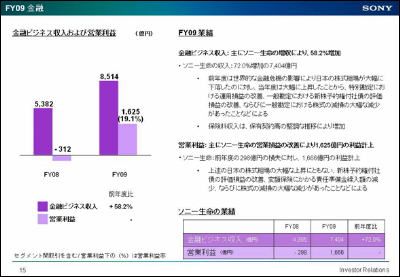 Forecast for FY2010. In addition to raising sales targets for LCD TVs by about 10 million units from the results of fiscal 2009, we anticipate an increase in sales of 2 million units for Cyber-shot and PS3.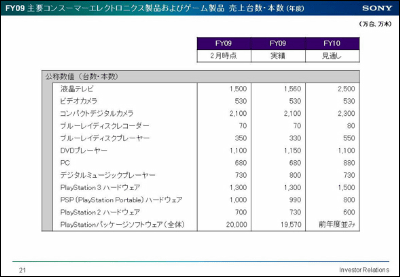 in Game, Posted by darkhorse_log