A little cheap homemade Lamborghini with production cost 300,000 yen or less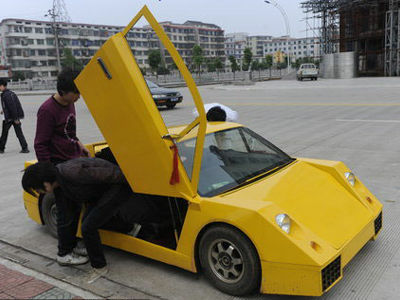 It is also a longing for ordinary people as a luxury car that can not easily come out with Lamborghini, but it seems that some people made such Lamborghini for about 280,000 yen.

Although it looks like a cheap slightly made because it is made by gathering the things that seem like junk, it can be run at 140 kph per hour, so it has become a satisfactory finish to use as a foot of movement.

Details are from the following.
Lamborghini for $ 3,000? - People's Daily Online

Homemade Lamborghini frame and manufacturer Chen. Chen is Henan Province of ChinaZhengzhou CityIt seems that it is a former car worker who lives in.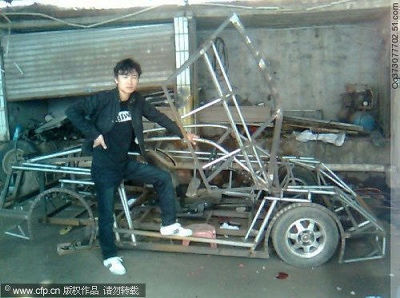 Chen and friends are making lamborghini.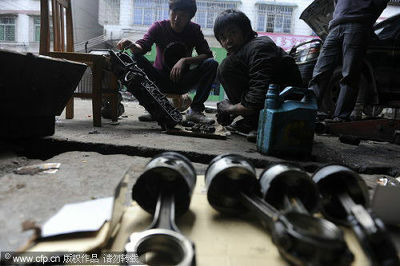 The rough part is completed.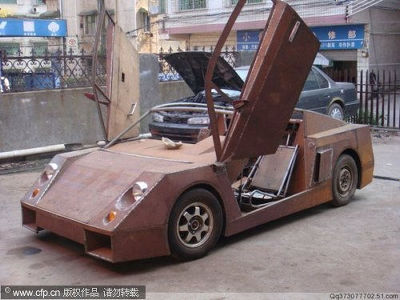 After painting the interior of the sheet etc, paint the body and complete it.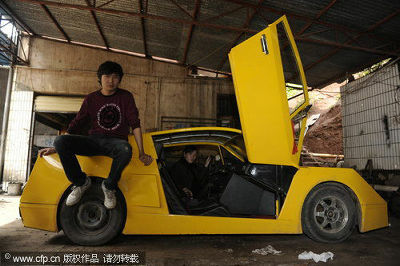 A lot of handmade feeling inside.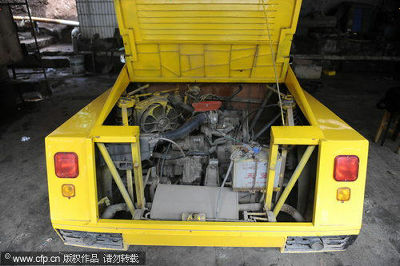 A state of running test. This Lamborghini is said to be able to run at 90 mph (140 km / h).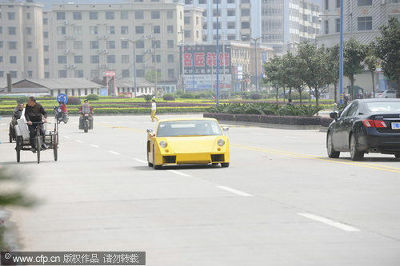 It seems that it is surprisingly small and it will not ride.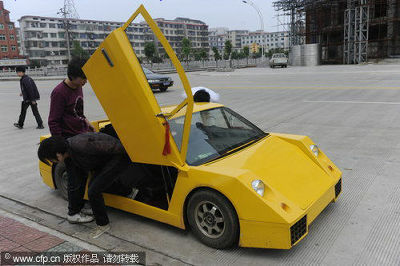 Is there a problem with safety?
in Ride, Posted by darkhorse_log