Netbook with a new dual-core Atom processor, will not appear soon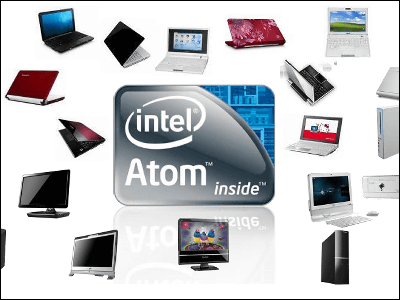 Improved processing performance and power consumption by integrating memory controller and graphics2nd generation Atom processorNetbook equipped with the newly released netbook was released by manufacturers earlier this year, it became clear that the netbook with the new dual-core 2nd generation Atom processor will appear.

After the announcement of the iPad, despite the tablet PC market that each company began to show excitement by expressing entry, although the netbook market has a feeling that it began to calm down somewhat, due to the appearance of models with improved processing speed Do you show bustle?

Details are as below.
Intel prepares to launch more Atom processors

According to this article, Intel is planning to release "N455" and "N475" with new DDR3 memory support to the second generation Atom processor "N450" and "N470" now on sale .

This is revealed by laptop manufacturers, and it is also revealed that Intel will announce the new Atom processor "N500" series which dual-coreized the 2nd generation Atom processor in June.

As for the netbook equipped with the "N500" series, it is said that ASUS known for the "EeePC" series is scheduled to be released in the third quarter of 2010, the price is T $ 18,000 It is expected to be 54,000 yen). In addition, Intel refuses to comment on these information.

IncidentallyThe third generation Atom processor is currently being developed under the codename "Cedar Trail"However, the timing of concrete appearance has not been disclosed yet.