A new model of low-priced desktop "EeeBox" appears, the price is more than 20,000 yen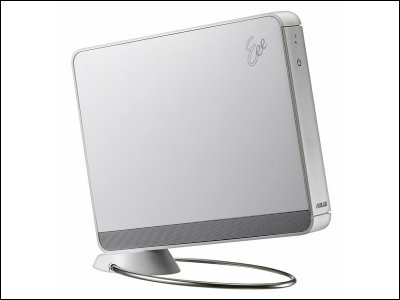 ASUS familiar with low-priced notebook PC "EeePC" series has released,Desktop personal computer "EeeBox" focusing on space saving, low price, noise reduction, low power consumptionIn addition, models that became cheaper became available.

It is a model introduced to expand the share, and despite the increase in HDD, it is a very inexpensive model of over 20,000 yen.

Details are as follows.
Asustek to replace Atom with Celeron in Eee Box to boost sales

According to this article, ASUS introduced a cheaper model of about 240 dollars (about 22,000 yen) newly as a result of not being able to sell as low price desktop PC "EeeBox" expected.

The new EeeBox is a special version CPU supplied from Intel's Atom processor N270 (1.6 GHz) at a low price for a specific marketCeleron 220 (1.20 GHz)It is a model that has been replaced with HDD, and the HDD has been increased from the conventional 80 GB to 120 GB. The set of new EeeBox and 19-inch LCD monitor is said to be T $ 11,900 (about 33,000 yen).

It is a very inexpensive model, but is there a schedule for sale in Japan? As the CPU was replaced with Celeron 220, how much influence it has on performance and the background behind the sale of EeeBoxWhether or not there was a virus contusion riotI am concerned about it.