Low price mini notebook featuring Intel's new Atom processor "N280"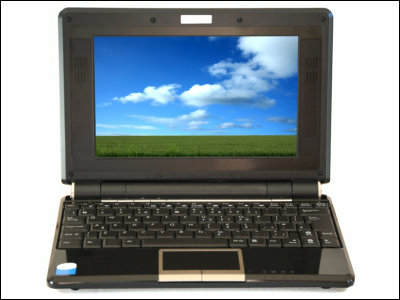 It is Intel's Atom processor installed in low price mini laptop computers such as "EeePC", "Aspire One", and "VAIO type P" announced the other day, but it seems that a new Atom processor will finally appear.

And "EeePC" with a new Atom processor will be released soon.

Details are as follows.
Intel Atom N280 netbooks to hit the market between 2Q09 and 3Q09

According to this article, between the 2nd quarter of 2009 and the 3rd quarter 2009, a low-priced laptop computer featuring N280, the successor to Intel's Atom processor N270 (1.6 GHz), which is currently mainstream, will appear. That's right.

The N 280 corresponds to the chipset called "GN 40", and the number of clocks has been improved from 1.6 GHz to 1.66 GHz. The FSB will also be from 533 MHz to 667 MHz. The price you are interested is predicted to be $ 60 (about 5,800 yen) from $ 60 (about 5350 yen), compared to the previous model of $ 46 (about 4100 yen).

A low price notebook computer equipped with "N280" and a 10-inch liquid crystal display will be released from ASUS, Acer, Gigabyte and others.