Sony's Android smartphone 'Xperia (SO - 01B)' sale is good, for three consecutive weeks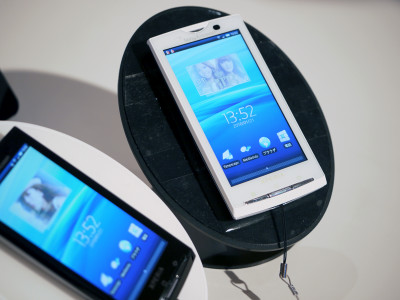 From April 1st Sony Ericsson's first Android smartphone "Xperia (SO - 01 B)Although it was released, it became clear that it is showing strong sales.

It is "Xperia" which keeps keeping the 1st rank since it recorded 1st ranking in sales volume in the first week of release, and it seems to give a boost to the spread of Android smartphones, but other surprising models rank in doing.

Details are as below.
Aggregation period: 12th April - 18th April 2010 | Mobile phones | Mobile / audio | Digital life support site BCN ranking

According to the "BCN ranking" which collects actual sales data of major national merchandisers nationwide, the sales volume of mobile phones from April 12 to April 18, 2010 is "Xperia" continued from 1st week, 2nd week He seems to be number one in a row for the week. Also,Survey conducted by mobile phone Watch on April 15It is clear that the shortage continues at some mass retailers.

The top ten is as follows.

First place:Sony EricssonXperia (SO - 01 B)
Second place:sharpAQUOS SHOT SH-01B
3rd place:AppleIPhone 3GS 16GB
4th:FujitsuRaku-Raku Basic II (F-07A)
5th place:NECN-01B
6th place:sharpSH004
7th place:AppleIPhone 3GS 32GB
8th place:FujitsuF-04B
9th place:ToshibaT003
10th place:sharpSH-06B

Flagship models of each company and models sold at a low price are congested, but the most distinctive of them is Fujitsu's "Raku-Raku Basic II (F-07A)".

"Raku-Raku Phone Basic II" is a model that is friendly to the elderly, equipped with a one-touch dial button that allows you to call an opponent with a single button, a menu with easy-to-read large letters, and e-mail reading function, In spite of the fact that it is the oldest model among the top 10 released in April 2009, despite the fact that it is engaged in fourth place (fifth place last week), the mobile phone market for the elderly is small I am surprised that it is not.
in Mobile, Posted by darkhorse_log