KDDI announced the spring model of the au terminal in January 2009, announced more than 10 models, the model that redesigned the model number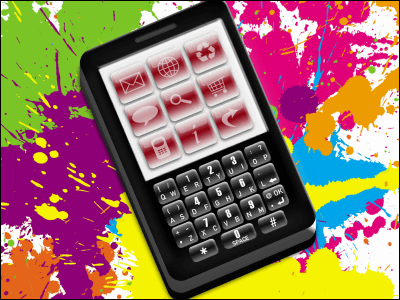 The other day KDDITo release the ultra compact walkman key phone "Walkman Phone, Xmini" sticking to the sound qualityAlthough I informed you, it became clear how to announce a new model of au terminal in January.

Already before "Walkman Phone, Xmini"We are announcing 7 models as Autumn / Winter modelAu, but it seems that more than 10 models will appear.

Details are as follows.
KDDI, high-quality sound "Chaku-Uta Full Plus" released late December, compatible handsets released Mobile - latest news: IT-PLUS

According to the Nihon Keizai Shimbun news report, KDDI revealed that it intends to announce the spring model in January at the recital of "Walkman Phone, Xmini" and high-quality music distribution service "Chaku-uta Full Plus" is.

NTT DoCoMo has already redesigned the model number for the winter spring seasonWe are announcing 22 FOMA terminals totaling 4 series in total, Au also announces more than 10 models as a spring model, it seems that it will be releasing about 20 kinds of terminals as a terminal for winter / spring sales.

In addition, it is not a conventional model number such as "W63CA", "W63H", "W64SH", but "CA001" or "MA001"Terminals that seem to be for au who redesigned model number are certified by Ministry of Internal Affairs and CommunicationsFor this reason, a new au terminal that redesigned the model number might appear in the spring model.