Would animation "Zega Pain" and "Qwaser of Stigmata" be a movie in the summer?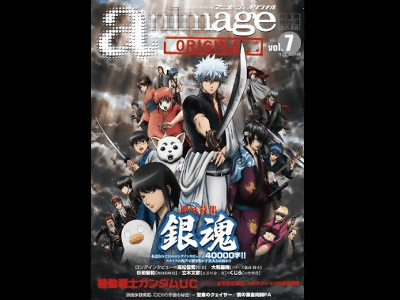 Broadcasting was done for one year from April 2006, and currently rebroadcasting with HD picture quality at BS 11 "Zegapain"Since it was broadcast from October 2009, there are many places where it can not be broadcasted because of terribly excessive terrestrial waves, and the director's cut version which was unlimited is outdated and it is becoming a topic"Quicer of the Stigmata". Perhaps it seems that these two works may be released in theaters in the spring to the summer.

Details are as below.
[Book / Magazine] Animageu Original Vol.7 【Special Issue】 Gintama (Roman Album) / Animage Editor - Neowing

According to Neowing, the content of "Animageu Original Vol. 7" released on April 27 seems to be a special feature featured in spring theater animation, and in particular it features "Gintama" as the main feature, In addition to thisMobile Suit Gundam UC (Unicorn)", And" Spring-Summer Movie Special "" Quicer of the Stigmata ""Theatrical version of Trygan"Zegapain" "Black ★ RockshooterIt is said that it is planned to pick up.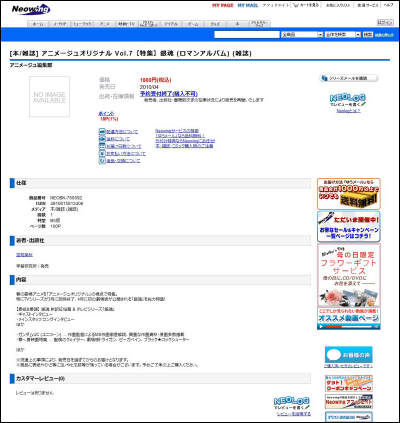 Among the works celebrated here, "Gintama" starts from April 24Movie version "Gintama" New translation Bakuma HenIt is confirmed that "Mobile Suit Gundam UC (Unicorn)" will be completed at OVA and the second episode will be completed in October (the first episode will be released as a premier review in theaters), "Black ★ Rock Shooter "is also planned to be carried out at OVA on the Internet and screening. Although "Zega Pain" and "Quicer of the Stigmata" are broadcast as TV animation, there is nothing yet to know about information on movies.

In MOON PHASE miscellaneous "It may be just to screen the re-compiled full compilation in a single late show."Although I commented, it is a very worrisome point as to whether there really is a screening and what kind of content it will be.

This information isGetchu.com,andAmi Ami Main StoreAlthough contents similar to Neowing are posted,Amazon.co.jpThen it is slightly different and the letters of "Spring - Summer Movie Special" are gone.