Indeed it is a rice oil fanatical song entered into a product, sales of similar products to tie-in sales, and resellers also plunged in Yahoo auction to make a 1 1000 yen prompt decision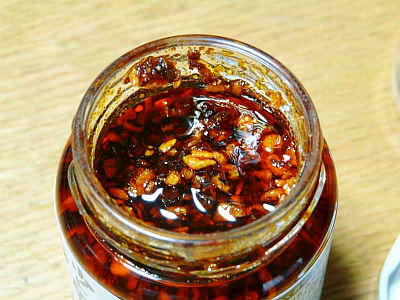 Even though 8 months have already elapsed since it was released in August 2009, again on March 23 of last month, Momoya "Apology for shortage"Has been issued"A bitter spicy rice oil that is not hot"(Abbreviated as peach laurer), but as if sewing the gap, since March 23, 2010, SBS food is"Bukkake! Side dish rice oil spicy spicyWe released a product that seems to be only referring to Peacha, no matter where you look from.

However, on March 29, only six days later, ""Bukkake! Apology and notice about shortage of side dishSo, Sobie food falls down. on the contrary"Apology and announcement concerning the out-of-stock of "Okiniku with Lee Jin Kyoku"So, also in an emergency that Sobie foods will be out-of-stock up to what they import and sell.

I tried to summarize the current situation that is going to be "going to be a rare oil frenzy containing ingredients" beyond the ingredient-filled oil boom, what is going on.
In the first place near the editorial department of GIGAZINE this peachler is not sold at all and it is up to noticing since it was the last stage of the primary oil entering oil boom (from the time immediately after the release to the end of the year). Also during the meeting with a writer planning to interview at GIGAZINE "That is awful, eating it on rice is too huge. It is really dangerous with the taste of debu! It is!Listening to the fact that I went to a supermarket in the nearby, because I had put it all out, I purchased it thinking "Why this is so, let's eat". It became the following article.

I tried to eat "Mr. Momoya's continuing shortage" "spicy bitter spicy rice no oil" - GIGAZINE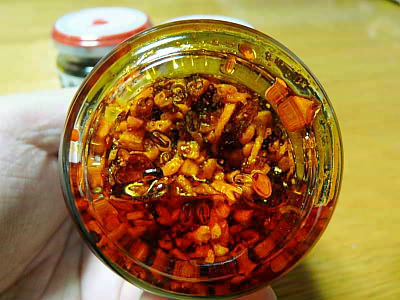 This is the story of January 31, 2010. However, from here the second-party tool oil boom started, and it can not be purchased again. Although I think that it is hard to understand for those who are not only watching the net and watching television, starting to deal with "a bitter spicy oil that is not too spicy" on television every day, so that people can rush and feed It became a situation where I thought that it was supposed to have turned into a fire to the arrow.

So, now is the third rice oil entering boom, this is the reason for the entry of S - BEE food. It is obviously too obvious to everyone's eyes that there was speculation that Sobie food can scrape away from the side of Momoya where production is not catchy, but ... However, this oil boom is I did not know where to stay and the Sobie food was quickly in short supply.

This is "Bukkake! Side dish oil" of SBV food. In the online shop of the official website346 yen including tax. I have never seen being lined up at the shop front. Some shops do not even have shelves in the first place.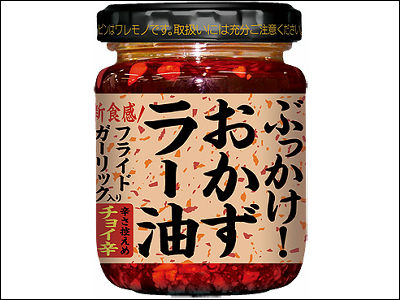 As a result, Soby food "Bukkake! Side dish rice oil Choi spicy" enters the situation of selling at limited time and limited number at some stores such as Rakuten. As long as I confirmed, it is like this since March 23rd.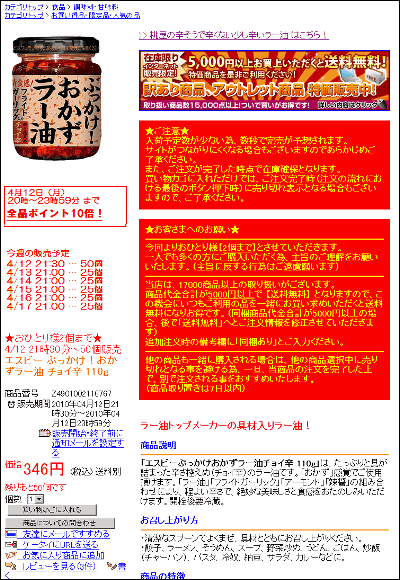 Naturally, Momoya's "a bit of hot spicy oil that is not too hot" is similar.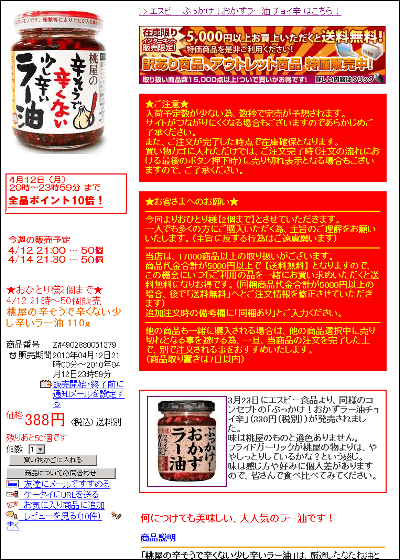 On the contrary, there are also places to sell "bukkake! Side dish rice oil choice spicy" with beer and tie together. What on earth is it related to ... ....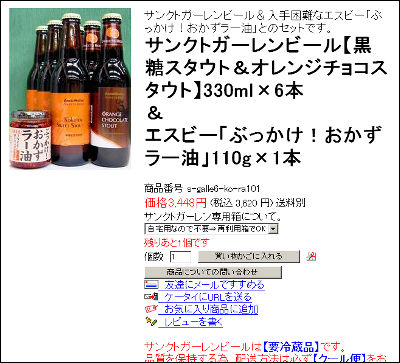 It is this that the open mouth is not blocked. It is neither Momoya nor S-BEE food, but another piece of Chinese-made rice oil "Li Kiki"Is not specified in the text, there are also cases that sell it with a title that seems likely to cause misunderstandings such as" spicy oil that is not too hot "," bukkake side dish rice oil ".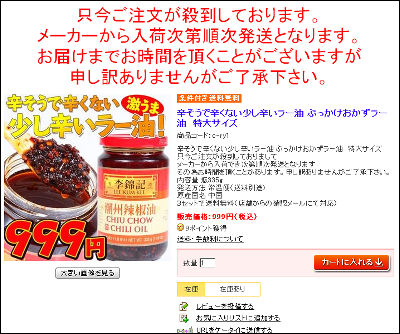 And when it comes to this it is obviously the existence of "reseller" in the net auction. Of course, if the amount is small, if there are many people who want the price, it will be subject to resale and the price will soar.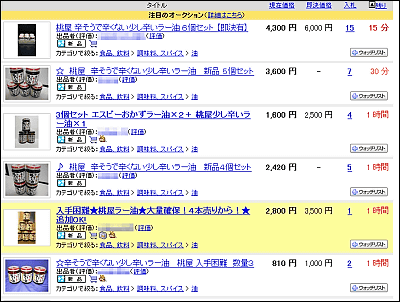 As you can see from the image above, Momoya's "a bit of hot spicy oil that is not spicy" is an online shop of Momoya official website400 yen including taxHowever, in the net auction, the prompt decision price entering 6 pieces (the price that the auction ends immediately when bidding at this price) is 6000 yen, that is, 1 piece 1000 yen. 400 yen is 1000 yen, so it has risen to 2.5 times.

Considering such circumstances, it is convinced that it is on the verge of disappearance even for the ingredients containing commercial ingredients.

Larm oil boom from Momoya, finally crisis of annihilation until business equipment loaded oil - GIGAZINE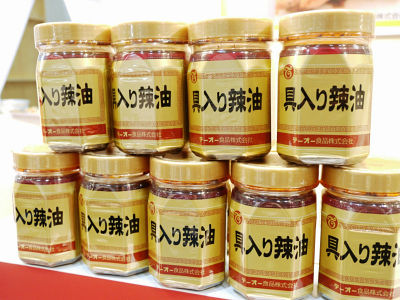 The influence can be understood well on the following page as to how much confusion the light oil boom with this ingredient has caused.

【Rakuten Market】 Story of Ishigakijima Larry Oil Penguin Couple Created (Rakuten Books) (Newly arrived review, 1st page) | Everyone's Reviews

Posted on: 01 Mar 2010
Is not it a book if you think that you ordered the oil? First of all, I was hurriedly clicked and filled with ahohasa.
But how many are there left? How many books is normal
I did not want photos of lacquer photos ...
Posted on: February 05, 2010
Even though I have not received it yet, I mistook it for lunch and be careful!
The above page itself exists before the ingredient-filled oil comes out, but it seems that it is breathing again as a rare oil trap with the prosperity of the ingredient-filled oil.

Let's buy it when you buy lunch oil with ingredients carefully carefully whether it is really food ... ....