Finally Microsoft announced 2 models of high-performance smartphone "KIN" series, also supports full HD video with full keyboard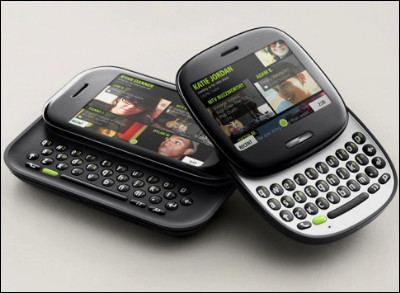 It is planned to announce a new mobile phone product developed by Microsoft under the codename "Pink" on April 12 th local timeWe reported last week, but at last we unveiled two models of the high-performance smartphone "KIN" series in the day.

Both are made by Sharp which extruded correspondence to various social networking (SNS) services with full keyboard, and it corresponds to music playback and high-quality movie shooting etc etc.

※ 14: 43 detailed specifications were added to 43.

Details are as below.
Microsoft, Sharp, Verizon Wireless and Vodafone unveil KIN, a new Windows Phone designed for broadcasting and sharing everyday moments.

According to this release, from May May through Microsoft's Verizon Wireless "Microsoft KIN" called OS"Windows Phone 7" announced in FebruaryAnd two mobile phone terminals that adopted a different version of Windows Phone than the existing OS etc. Also, it will be released from Vodafone in Germany, Italy, Spain and the UK in autumn.

The "KIN" series has become a model specialized for social networking service, and it is a mobile phone equipped with a function that automatically displays priorities to friends' recent status, messages, photos etc. on the top page , "KIN Spot" service that allows users to share all information among users is adopted.

This is "KIN ONE"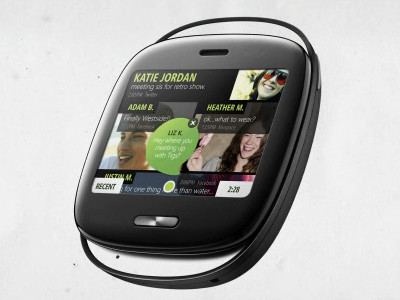 Sliding the keyboard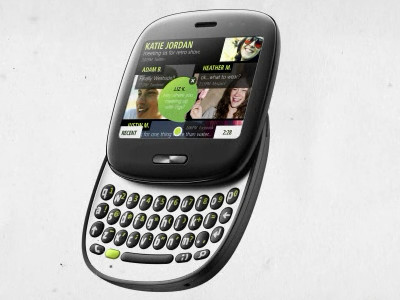 I got it in my hand. It is as compact as a stopwatch.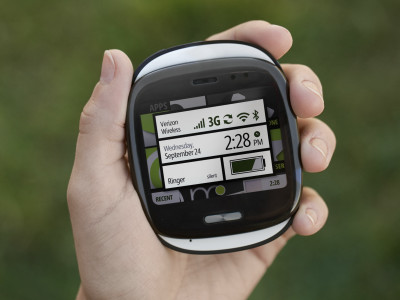 When you enter characters like this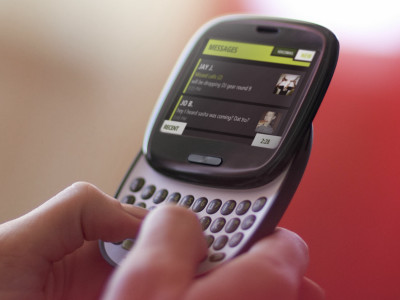 Also supports multi-touch interface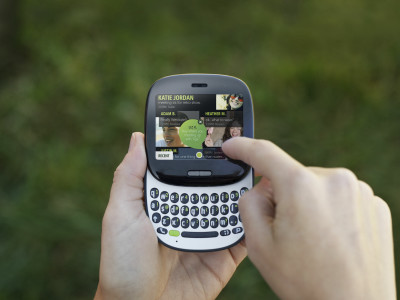 When shooting a camera. Despite being small in size, the number of pixels of the camera is 5 million pixels and equipped with LED lights. It also supports movie shooting with SD resolution.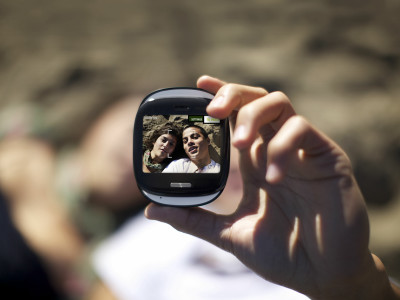 And here is "KIN TWO"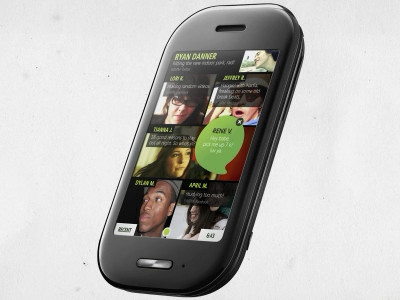 When I slide the keyboard, it looks something like this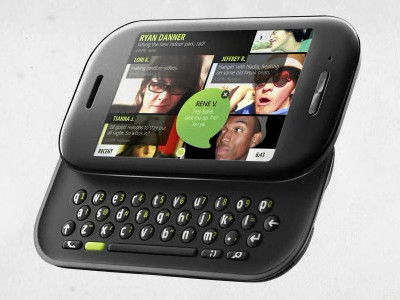 Placed on a table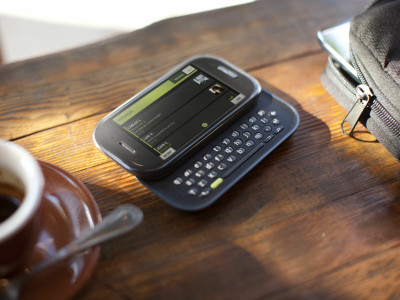 It also supports multi-touch interface as well as keyboard input.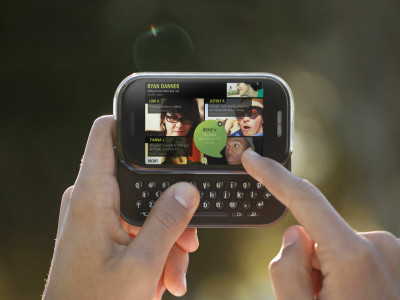 When shooting a camera. It adopts the 8 million pixel camera with the LED light and it is possible to shoot movies of HD picture quality.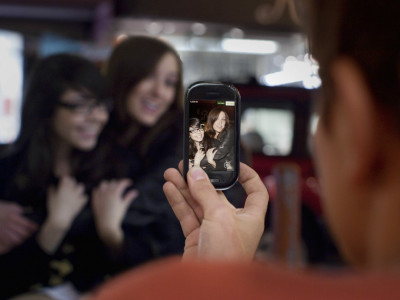 Top screen. By displaying on the tile you can understand the situation of friends at a glance.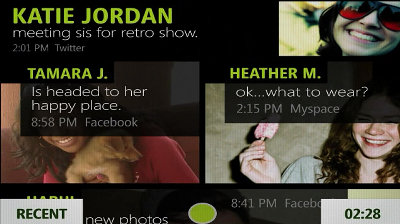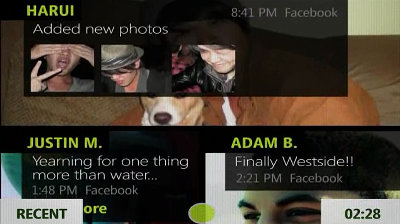 It is also possible to drag and drop tiles with fingers.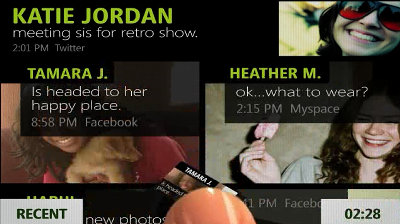 Menu screen. In addition to Microsoft's various content such as Xbox and MSN, you can use social networking services like Twitter, Facebook, MySpace.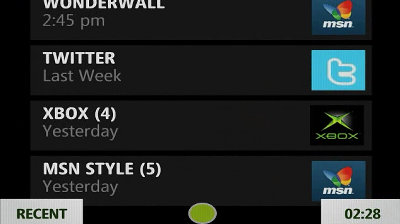 Application list. Basically, it can not use other than the preinstalled application.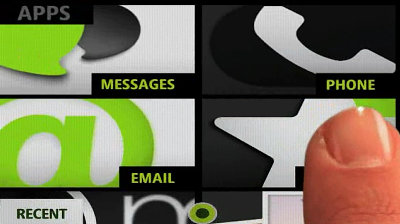 The browser looks something like this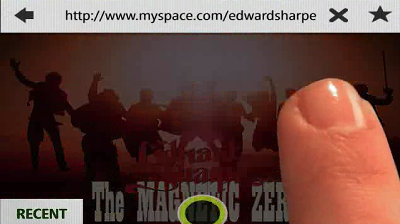 Mail transmission screen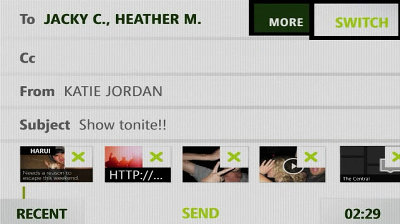 Enlarged the video. By adopting multi-touch interface, you can easily enlarge / reduce reproduction.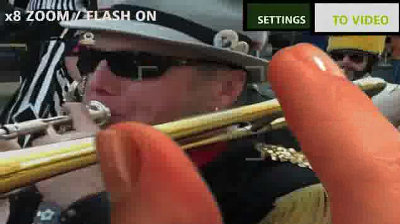 Of course, you can enlarge / reduce images taken with the camera with multi-touch.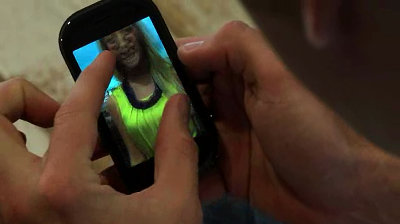 Although each specification is posted on the following link, "KIN ONE" has 4 GB internal memory and monaural speaker, and "KIN TWO" is a model equipped with 8 GB internal memory and stereo speaker , The same function as the company's music player "Zune".

KIN.com - Which one is for you?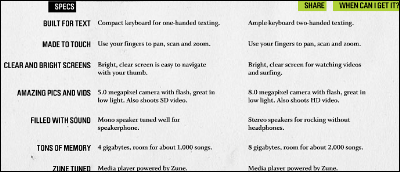 The demonstration video of the "KIN" series is released on the following link and you can learn about "KIN".

KIN Virtual Presskit: Video Gallery

· 14: 43 additional recording
The official page of Sharp has been updated, detailed specifications have been posted.

Develop smartphone compatible with new communication service with Microsoft Corporation | News release: Sharp

· KIN ONE
Body size: 67.7 x 84.15 x 18.75 mm
Display: Electrostatic type 2.6 inch QVGA touch screen LCD
Camera: 5 million pixels
Communication method: CDMA (US) / W-CDMA (Europe), Wi-Fi, Bluetooth
Others: QWERTY key, GPS, FM radio

· KIN TWO
Body size: 111.06 x 60.05 x 15.6 mm
Display: Electrostatic 3.4 inch HVGA touch screen LCD
Camera: 8 million pixels
Communication method: CDMA (US) / W-CDMA (Europe), Wi-Fi, Bluetooth
Others: QWERTY key, GPS, FM radio