Microsoft announced "Windows Mobile 6.5", to improve operability and offer two new services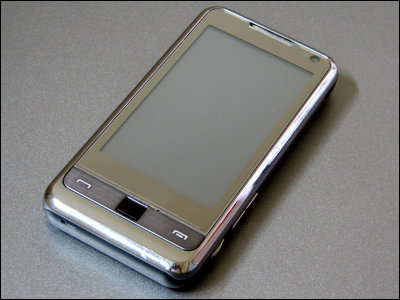 Microsoft has released the latest OS "Windows Mobile 6.5" for smartphones.

In addition to being able to access information more smoothly than ever, operability is smoothly accessible, a marketplace which provides services and applications that can share new text messages, photos, videos etc. is offered It is said that.

Details are as follows.
Microsoft, in addition to the new Windows Phone, a service for mobile phones My Phone, Windows Marketplace etc. released

According to this release, Microsoft is announcing the latest OS "Windows Mobile 6.5" for smartphone.

"Windows Mobile 6.5" has a home screen that displays the latest important information such as unread incoming mail and text, incoming call history, calendar schedule like a dashboard of a car, as well as a touch screen compatible interface operation It is said that it improved the operation, and it was easy to operate with fingers.

And the latest Internet Explorer Mobile has confirmed that it can execute the task by up to 48% more than other companies' browsers and mobile phones.

In addition, it corresponds to two services, "My Phone" which synchronizes and shares text messages, photos, movies and contacts via the web and "Windows Marketplace" marketplace that provides mobile applications for Windows Mobile mobile terminals It is said that it is.

The timing of deployment of Windows Mobile 6.5 in Japan and the Japanese version of "My Phone" "Windows Marketplace" and the timing of deployment in Japan are undecided.

This is the home screen of "Windows Mobile 6.5". This is a locked state.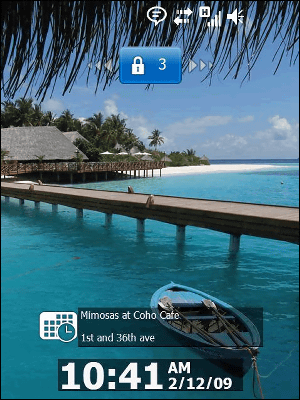 I just unlocked it.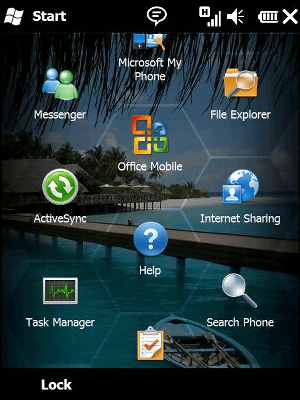 The dial screen looks like this.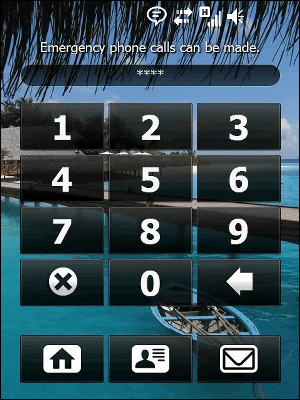 Although it is said that operation using fingers is easy to do, it seems that it does not support multi touch like iPhone.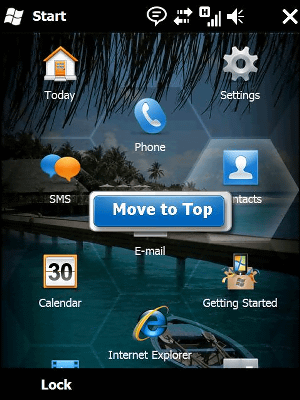 There is a movie that seems to actually operate on the link below.

Windows Mobile 6.5 Hands On: The New Interface Rocks