Super fast 8-bit wind flash game "Run, Jesus Run!" Which summarizes the adventure of Jesus collecting apostles in 10 seconds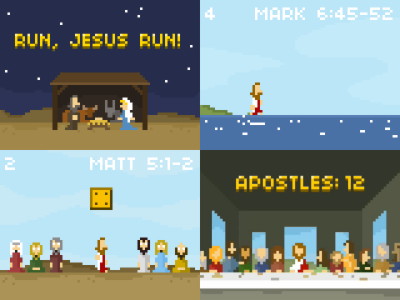 I compiled Jesus' life written in the Bible in 10 secondsRun, Jesus Run! A.k.a. The 10 Second Gospel"(Running Jesus! Another name is the gospel of 10 seconds) I will introduce the Super Mario-like side scrolling Flash game.

Jesus born in a stableLukeYaMatthew,John,markSince we need to meet a lot of tasks such as walking on the water, miracles such as walking on the water, eating the last supper and saving humanity from sin from sins with a time limit of only 10 seconds, so simple It has a toothy feeling that it can hardly be cleared, but it is just a good difficulty to kill a while.

Details are as below.Run Jesus Run a.k.a. The 10 Second Gospel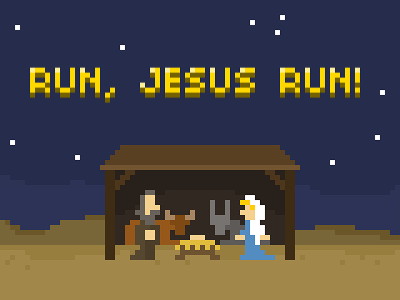 Joseph (left), Mary (right) and Jesus (skin-colored objects on top of a manger). After clicking in the screen of the game, pressing space will jump up the baby who got on the manger pet and the game will start.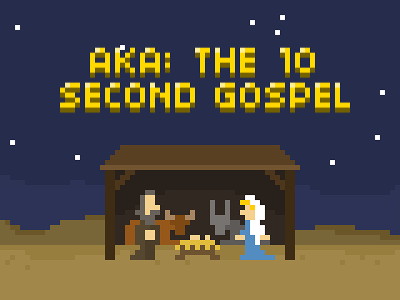 On the upper left of the screen, the countdown with the time limit of 10 seconds started, the game is over with a time limit. In the stage of Luke (Luca), jump by the space key and jump over the cliff.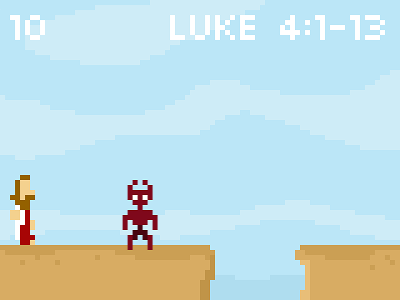 The stage of John. Run with direction key (→) and do "miracle" with space.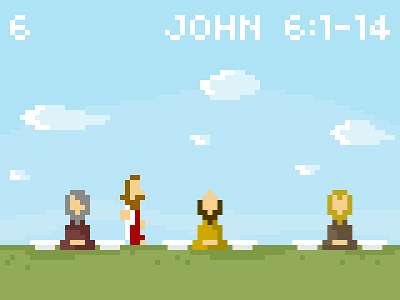 At the mark (Marco) stage it will prevent sinking into the water with a pause of space.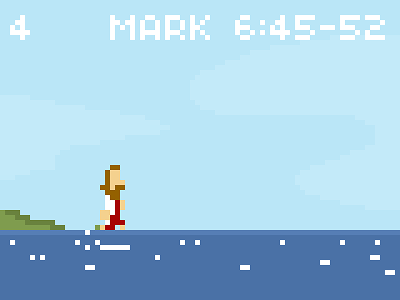 Matthew, short for Matt (Matthew) stage. Sound effect is Super Mario style.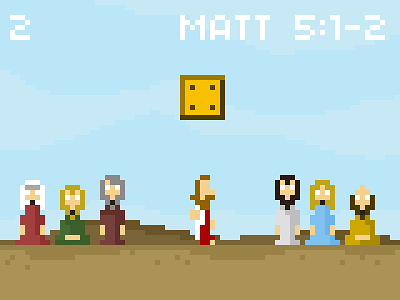 Overcoming various difficulties "Last Supper"What. However, if 12 people of apostles do not gather at this table ... ...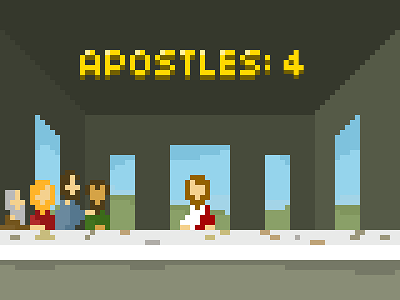 It will be game over. It seems that human beings can not save if they do all "miracles" in the game and follow the 12 apostles.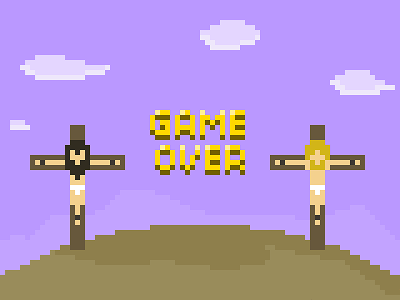 When the Twelve Apostles are in line ... ...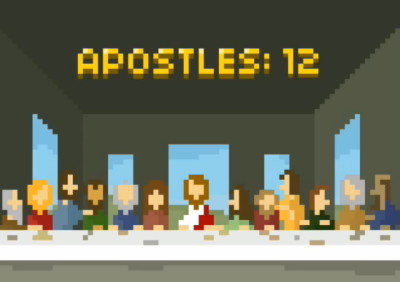 On the hill of GolgothaCrucifixionIt will be able to redeem human sins. By the way, the two left and right happen to be executed on the same day, it is a sinner who is unrelated to Jesus.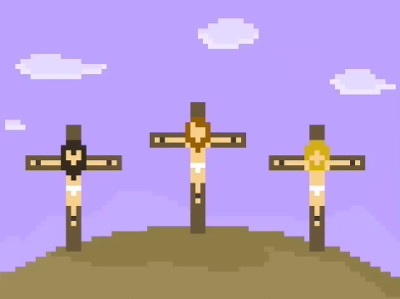 The play movie that makes miracle and crisp as good as you can watch is from the following.
YouTube - Run, Jesus Run! (Speedrun)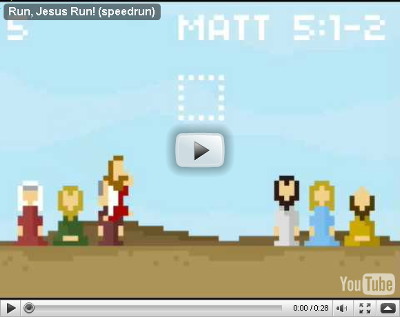 in Game, Posted by darkhorse_log