The popular comic "Detroit Metal City" which was made into a movie finally finished serializing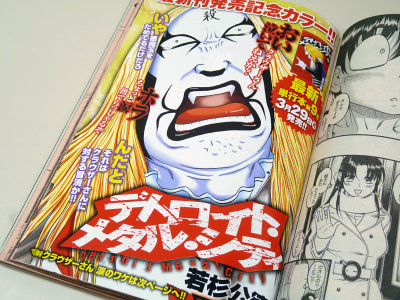 Weekly manga magazine by Hakusensha in 2005Young Animal"Serialization started,Live action filmAnd becoming OVA, popular comic of Wakasugi Kotoku original which gained high popularity "Detroit Metal City (DMC)It finally became finished series finished.

While aiming to be an artist of pop music, the mediocre and bearish young man who is hardly accepted by the world, Norikoshi Negishi, despite not wanting himself, deserves a talent as a death metal charismatic artist "John Krauser II" It is the same work that depicts the gap created by blooming, but what kind of settling will you see?

Details are as below.
It is Young Animal No. 7 released today. By the way, the magazine's signboard cartoon "Berserk"It is closed.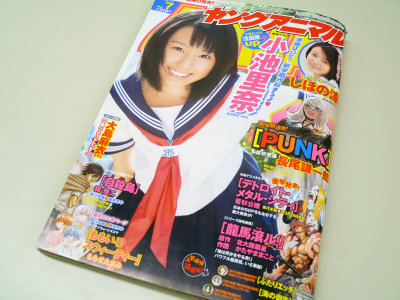 A significant presentation on Detroit Metal City will be held.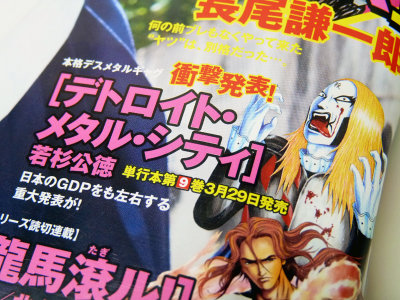 It has become a roll color in commemoration of book release.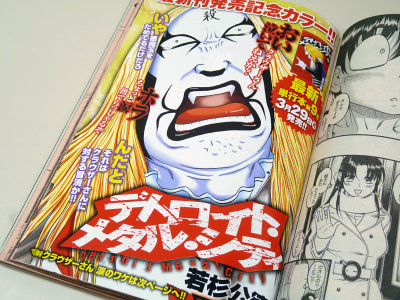 This is the content of the serious announcement. It seems that serialization ends with Young Animal No. 9 released April 23. For reasons of the end of the series, somehow I'm told that "The teacher bent navel" for some reason.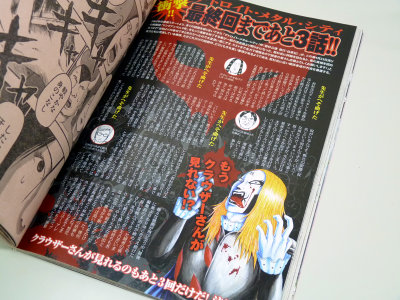 It is the same work that 9 volumes will be released on March 29th (Monday), which means that it will be completed in 10 volumes.