"Aura" free software that flows nature sound to improve work efficiency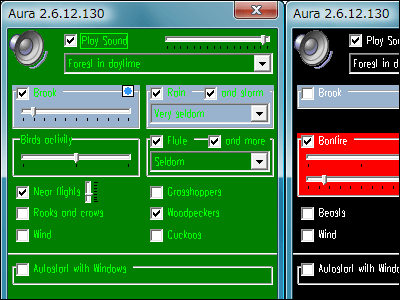 By resident in the Windows system tray, free software that makes natural sound for relaxing, so-called nature sounds flow and makes the atmosphere as if it is in the forest and improves work efficiency is this "Aura"is.

You can choose the natural sound of the day and the natural sound of the night, you can customize various sounds such as bird voice, wind sound, rain sound etc, you can combine it, select the time zone during which the sound sounds, It is also attached.

A movie about what sound actually is, then download and install the main body, how to use etc from the following.
It is a movie recorded and recorded that the following is actually customizing.

YouTube - free software "Aura" flowing nature sound


Aura
http://www.umopit.ru/AuraEng.htm

Go to the above site and click "umopit.ru" or click "depositfiles.com" to download the ZIP file. For some reason umopit.ru people often have broken links, so click "depositfiles.com" this time.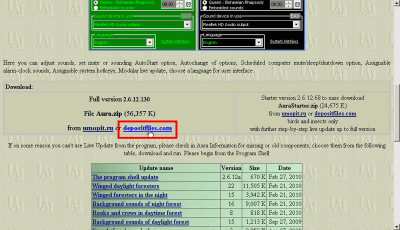 Click "FREE downloading"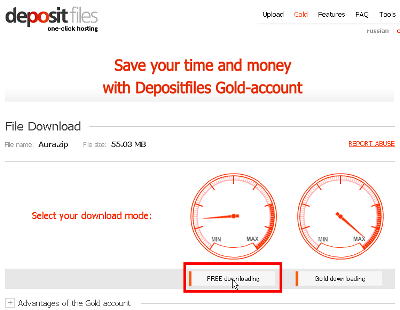 Wait 60 seconds as countdown begins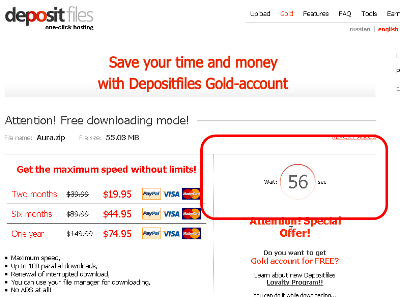 Click "Download the file" and download the ZIP file OK.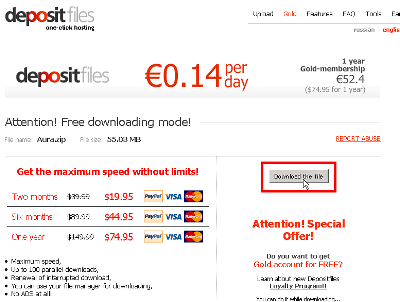 Unzip the downloaded ZIP file using "Deczh" decompression software and start up the setup file inside.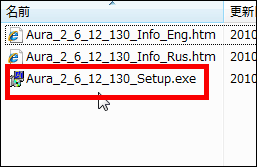 Please check and click "Next"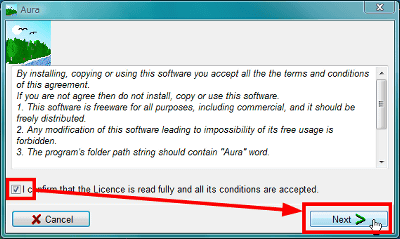 Click "Next"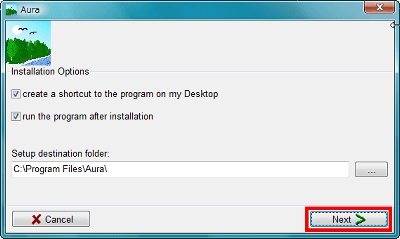 Click "OK"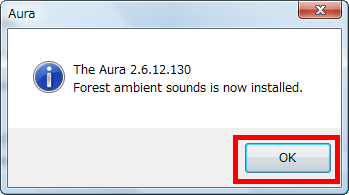 It starts to reside in the task tray, and the nature sound automatically flows.




Right-click the task tray icon to display the menu, click "Forest in daytime" from here and click "Forest in night" forest, then it will be night forest.




If you click "Rain now!" It will rain. Ideal for those who like rain sounds.




Click "Control Board" to further customize it.




You can turn various sounds off and on here.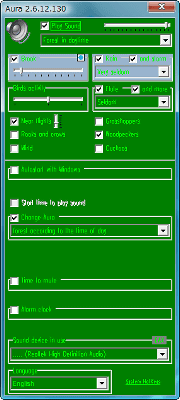 In the case of "Forest in night" it looks like this, the sound that can be set changes.