Aurora watch without a dial to indicate time with light needle "Aurora"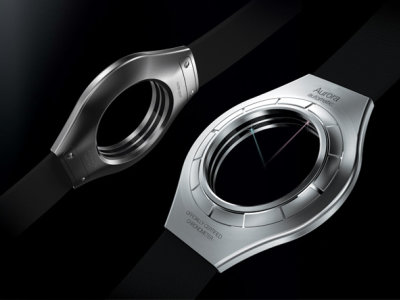 On the watch, in addition to analog watches and digital watches familiar to many people, time is displayed in binary notationBinary watchThere are many things such as the concept design of the wristwatch where the hour hand of light appears when you touch the dial is announced.

I think that there are many people who have stopped watching recently because mobile phones can be used as watches, but it has become a design that makes me feel like a future that I want to wear somehow.

Details are as below.
Aurora Watch Concept by Jihun Yeom >> Yanko Design

This is a wristwatch "Aurora" without dials designed by Jihun Yeom. Normally nothing is displayed, it will work when you touch it.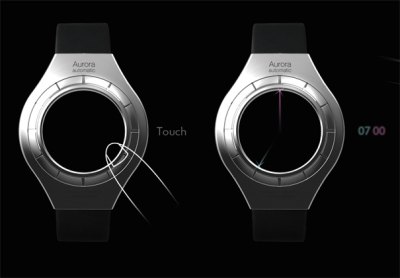 It seems that the red light is the minute hand and the blue light is the hour hand.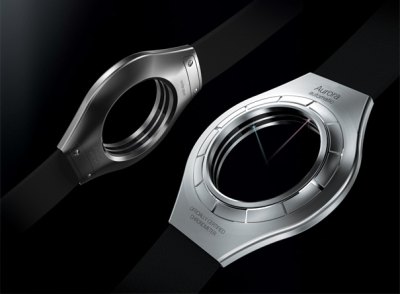 Since it looks like a silver ring at normal times, it seems that you can wear it in various places besides your arms.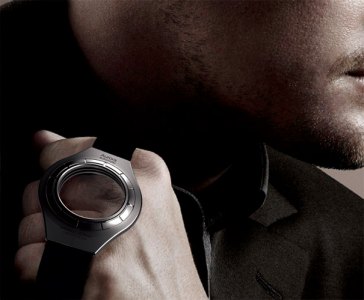 As a similar design, a Japanese design team "Participation (mile)"Make a wall clock that displays light hands. In 2008Milano SaloneIt was exhibited at.
MILE / good aftermoon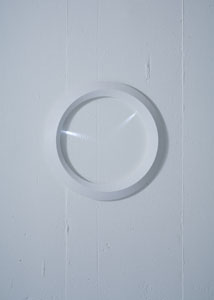 in Design, Posted by darkhorse_log