"K-on!" The title of the second period is "K-ON !!", starting from TBS series on April 6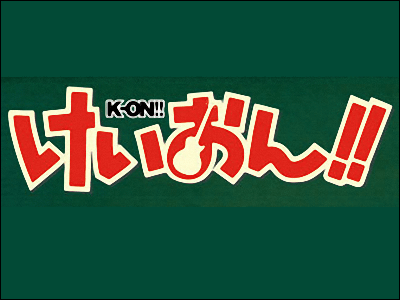 Second phase of popular animation "K-ON!"It was revealed that it will start broadcasting on April 6 (Tuesday), 2010. The title to worry is that the exclamation mark increases by one "K-ON !!That's right.

Details are as below.
TBS Animation · K-ON! Official website

"K-on!"Manga Time KiraraIt is an animation based on a series of four-frame cartoons and has a reputation for producing quality animation such as "Melancholy of Haruhi Suzumiya" "CLANNAD" "AIR"Kyoto animationProduced. Blu - ray and DVD became considerable sales, and on 30th December 2009Live performed at the Yokohama ArenaAnd boasts high popularity.

Having received such a high evaluation, at the event of the Yokohama ArenaPhase 2 production decisionWas announced, and the start of broadcasting was decided from April, 2010.

Broadcasting. At the moment, TBS, the key station, is scheduled to start from Tuesday, April 6 (Tuesday) at 25:25, and the details on the broadcasting time at other affiliates and BS-TBS are unknown. However, since the broadcasting frame at TBS has been changed, the broadcasting time may be changed in other stations.

"K-ON!" Is a story where girls' high school students build up the band from nearly zero condition, and in the 1st period up to the point where the main characters of the hero perform live at the school festival of the second grade was drawn, To what extent is it drawn in the second phase? The staff and the cast of the second term seem to be seen with confidence without major change from the first term.


■ Staff
Original: Kaki Furai (Yoshifusa "Manga Time Kirara" series)
Director: Naoko Yamada
Series composition: Reiko Yoshida
Character design: Yukiko Horiguchi
Art: Seiji Tamura
Color design: Makiyo Takeda
Director of Photography: Mr. Yamamoto
Musical instrument setting: Hiroyuki Takahashi
Animation Production: Kyoto Animation
Cast
Hirasawa Yui: Toyosaki Aki
Mio Akiyama: Yoko Higasaki
Tianaka Ritsu: Satomi Sato
Kotobuki Tsuyoshi: Misako Sumiki
Azusa Nakano: Ayana Taketa
Sawaaki Yamanaka: Sanada Asami
Manabe Wakata: Tomohisa Torito
Hirasawa Yumi: Yonezawa Yen
in Anime, Posted by logc_nt