Make Your Original Smiley Typography with "kaoiro" adjustable rubber stamp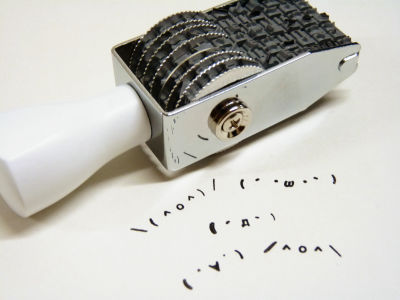 Technology has extremely evolved, but we still rely on legacy facemarks made of simple ascii characters. They're quite easy to use, won't eat up much bandwidth and we have gotten used to them so much that some people use them even on paper and pencil. For those people, "kaoiro" would be a nice tool.

"Kaoiro" looks like an ordinary numbering stamp. But instead of numbers it has a set of symbols to constitute facemarks. There are 20 kinds of symbols generating more than 2000 facemarks.

We also got selifusen, a speech balloon-shaped sticky note. Let's see how we'll use this.

Read on for detail.

Products came in a cardboard box.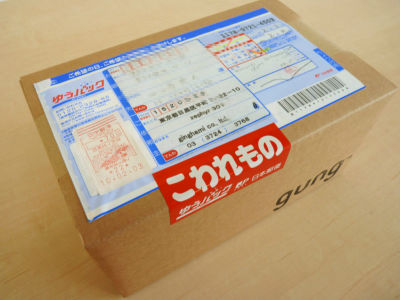 Their logo. Kinda chic.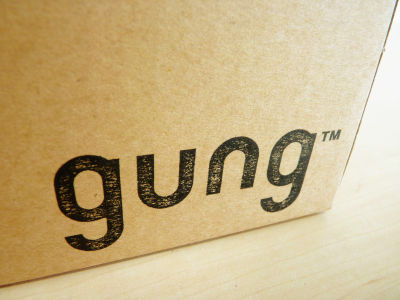 They got a message for us.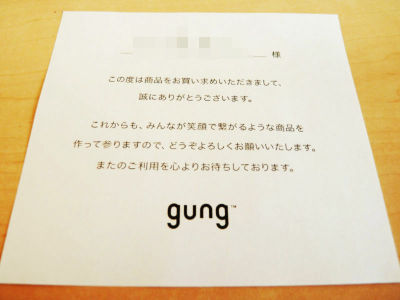 Opening the box.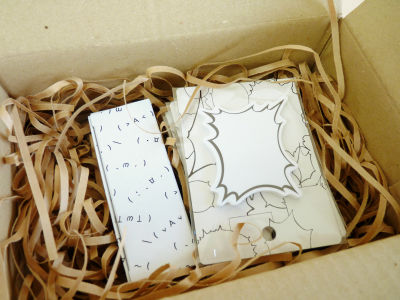 "selifusen", a speech balloon sticky. 2 versions, normal "a(hey), ver." and marveling "e!(WOW!) ver." are available.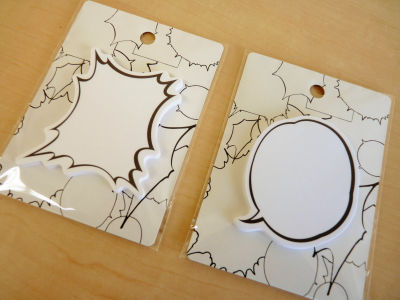 And "kaoiro" stamps.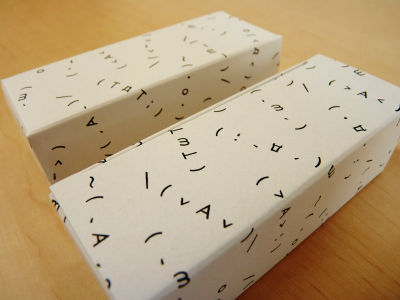 Seems there are two color variations.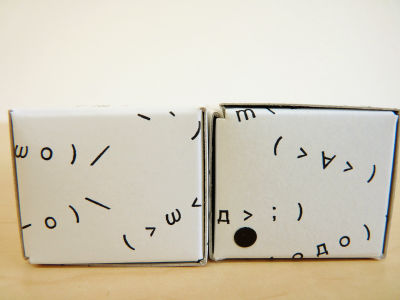 The content.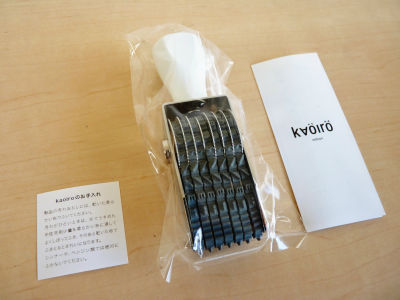 Explanatory leaflet got some examples.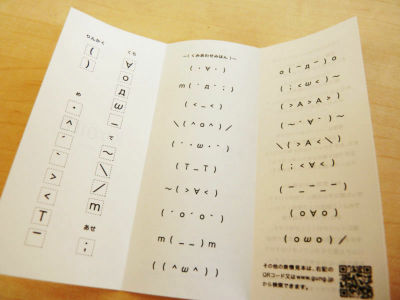 "How to use" in banzai-shaped characters.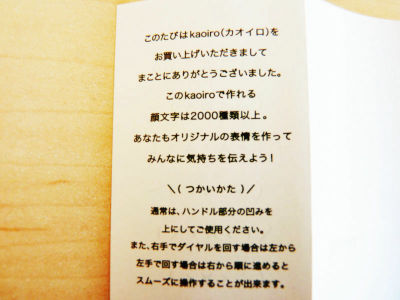 "Warning" in apologizing pose with knuckles beside the head on the ground.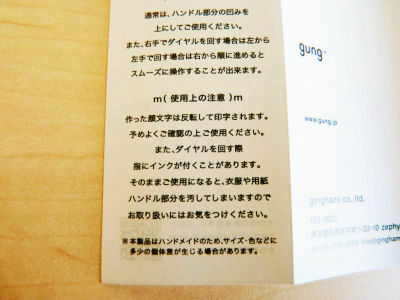 Both colors have got the same characters.s.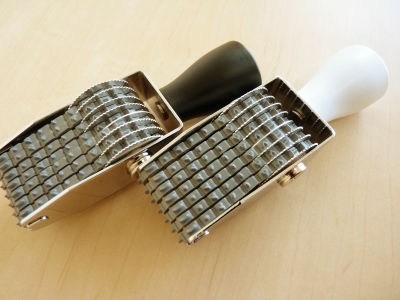 You can use up to seven characters. Enough for common facemarks.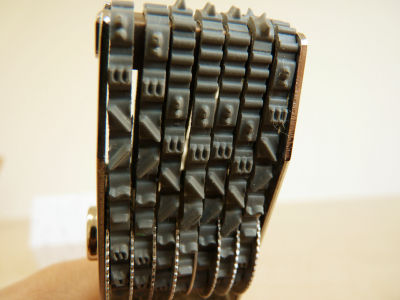 Let's give it a try.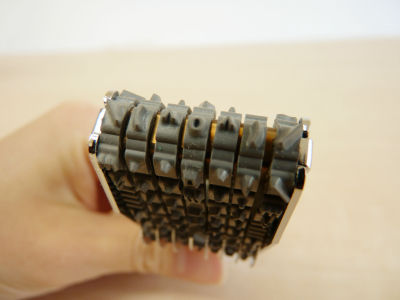 Inking the stamp.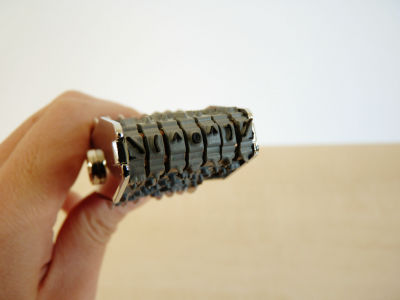 Smiling person doing Banzai, a facemark often used to express the feeling "I'm despairing! I don't know what to do! All I can do is laugh!"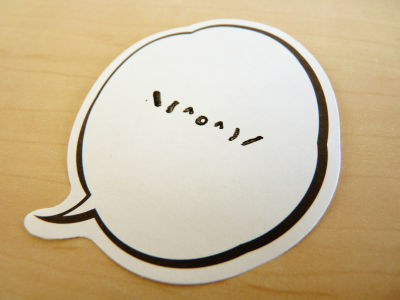 It will be traumatic if you see this on failed test.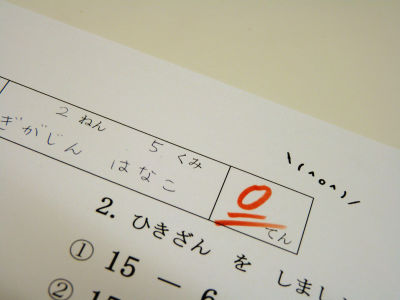 When your snacks are eaten up, express your sadness like this.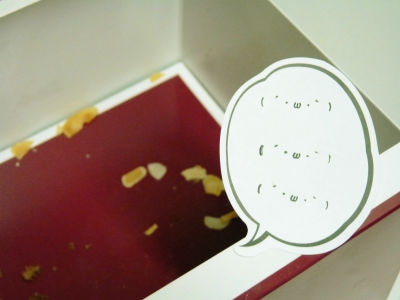 Selifusen can make anime bishojo speak like JoJo characters.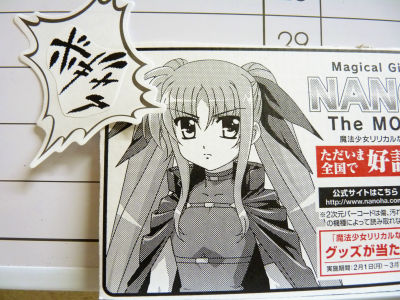 Moving the wheel randomly might create some new expressions.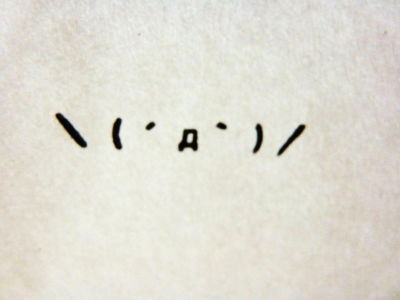 More info is available at their official site.
kaoiro | gung
selifusen | gung

Related Post:
ASCII Art "Yaruo" Illustrated by Yoshitaka Amano of Final Fantasy Series - GIGAZINE

Artful Ascii Arts of "Suzumiya Haruhi" and her company. - GIGAZINE

TAF 2009: Stills and rubber stamps from "Movie Version Tengen Toppa Gurren Lagann: Episode Lagann" - GIGAZINE

Doraemon "Stamp Rally" on Tsukuba Express - GIGAZINE