The scriptwriter of the live-action version "Ghost in the Shell" mentioned "the action is exhausted", "the net has infinite possibility"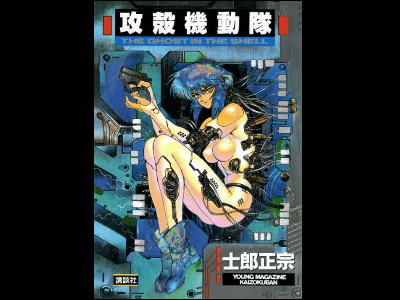 Shiro Masamune's manga "ghost in the ShellIn 1995 Mamoru Oshii made it into an animated movie, and it influenced the whole world not only in Japan. As an example, Brother Wachowsky, director of the film, was shown to the director Joel Silver, inspired and made "matrix"It is said as a famous episode.

As an animation, in 2002 "Ghost in the Shell STAND ALONE COMPLEX"In 2004, its sequel"Ghost in the Shell S.A.C. 2nd GIGIn 2006, a further sequel "Ghost in the Shell STAND ALONE COMPLEX Solid State SocietyAlthough it was produced, now Steven Spielberg and DreamWorks acquire the live-action movie making right, and it is also promoting 3D live-action film.

Leta · Cogolidis who is in charge of screenplay in this live-action movie received an interview about the work and talks about various contents.

詳細は以下から。
Exclusive: Laeta Kalogridis Talks Ghost in the Shell Movie & amp; More - MoviesOnline

This is a movie that will be released soon after Mr. Kagrirodis is in charge of the screenplay "Shutter IslandWhat was mentioned in an interview on " Croglidis is currently in charge of "Demonkeeper" and "Ghost In The Shell".

In the interview, Mr. Leta asked whether "Ghost In The Shell" currently under construction is a remake of the animation movie of 1995 or is it adaptation from the original manga says "" Ghost In The Shell " Anime movies and animated movies and TV animation born from it were all born from manga. "

Ghost In The Shell Script: Action, Atmosphere & The Internet - Screen Rant

Also, in another interview, the movie is based on manga by Shiro Masamune and talks about the content of the action at all. It seems that "movies are related to the limit possibility possessed by all of the technology called the Internet", and it seems to be able to expect expressions using the electronic brain space which is the characteristic of the Ghost in the Ghost in the shell.

Although I still feel uneasy in the place of making Japanese comics movie in Hollywood, the movie 'Ghost In The Shell' will be released in 2011.
in Movie, Posted by logc_nt