Sculpture of geometric and delicate baseball bat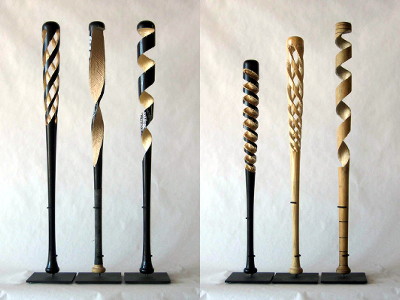 Previously at GIGAZINEAwesome sculpture made by scraping a pencil anywhereI introduced you sculptures made by scraping wooden bats anywhere by artist Peter Schuyff this time. The bat carved in the spiral seems to be broken just by hitting the ball once, but its delicacy creates a sense of tension with beauty.

Details are as below.Peter Schuyff

From the series "Dutch Baseball".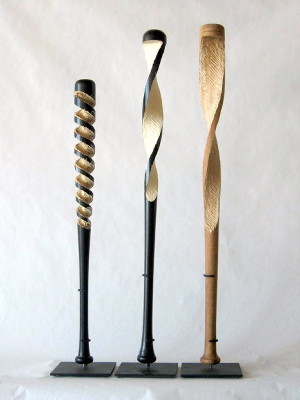 Short bat is Little League Size?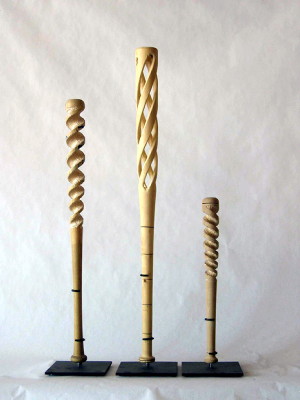 All the works in the series seem to have a spiral motif.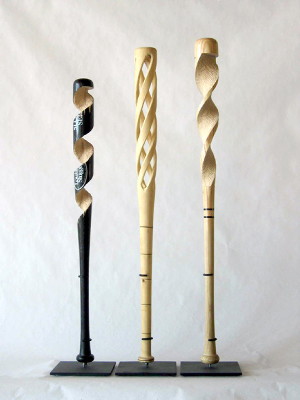 Peter Schuyff in 1958BaarnI am born and now is a Dutch artist working in Amsterdam.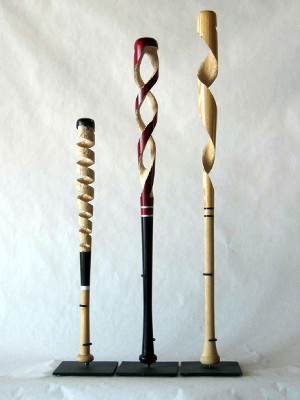 "Dutch Baseball" of the series name is "Dutch baseball" when literal translation, but "Dutch" is accompanied by "Dutch courage (courage to borrow alcohol)" "Dutch date" (dating date) "Dutch uncle ( "Dutch Baseball" may have other meanings as there are various expressions such as "stylish father" "Dutch cap (contraceptive device for female)" and "Dutch widow (prostitute)".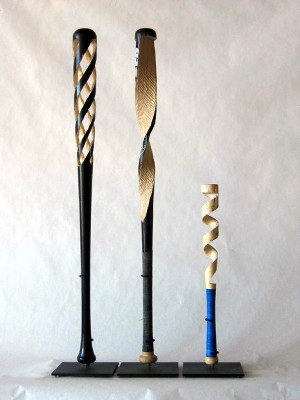 Incidentally in the Netherlands the professional baseball league founded in 1922 (Fouuto Classe), And in Europe it is regarded as a baseball powerhouse country that is in line with Italy.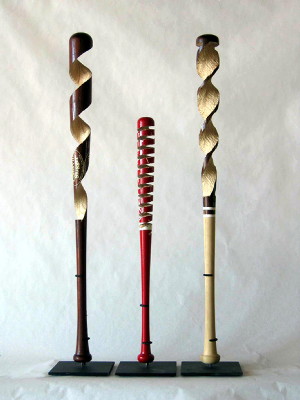 If you hit the ball it seems it will break, but I also want to see the swing using these bats. Is not the swing sound etc. unique, too?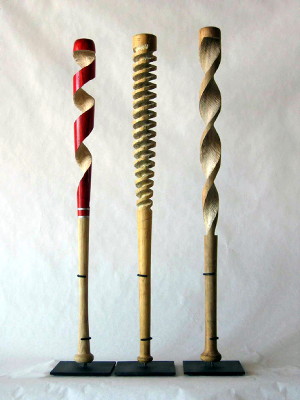 In addition to this, various works such as Peter Schuyff's paintings and sculptures can be seen from the following site.

Peter Schuyff
in Art, Posted by darkhorse_log