Gourmet hunt with pizzeria "Sugaty" offering "Italian authorized" real Napoli pizza "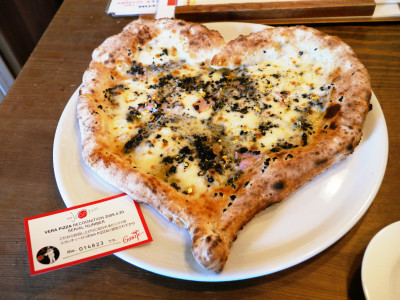 Italy has government approved "True Napoli Pizza Association"We are active to prevent the traditional techniques of craftsmen who are transmitted to Naples from losing and have confirmed that they are providing genuine Napoli pizza by clearing the conditions specified by the associationPizzeria(An Italian restaurant where basically there is a professional pizza grill craftsman offering pizza) is given a serial number all over the world. It looks as if it is just before the cooking comic somewhere, but this is all true story, and now there are 32 certified pizzeri in Japan.

One of them is in Tokushima "pizzeria" called "Sugatie". In April 2009 I got a title of "genuine Napoli pizza" and it was approved as No. 295. Such a wonderful shop is "Machiassobi"It is going to be a gourmet hunt shop target, so we are offering original menu during Machiasobi period, so I went there at once.

Details are as below.
Trattoria pizzeria Sugatie HOMEPAGE

Arrived pizzeria "Sugatie". It is close to the last order of lunch, but it was nearly full.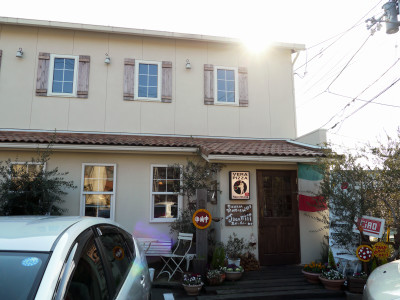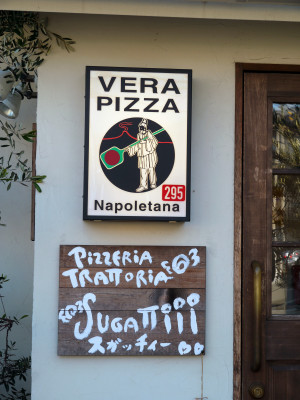 It seems to be OK to take out.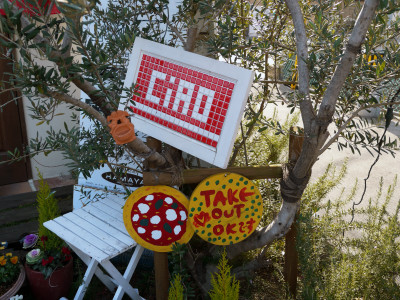 He is a local football clubTokushima VoltisShe seems to be supporting.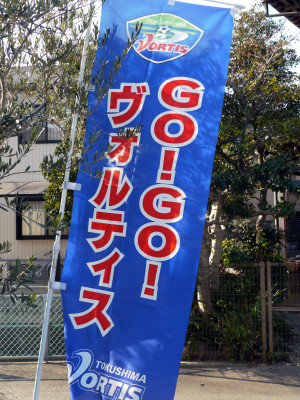 It is a shop of "true Napoli pizza" from Tokushima.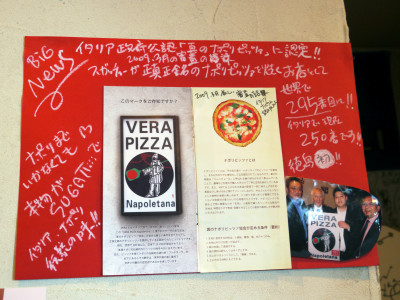 Here and there are decorated things like that like certificates.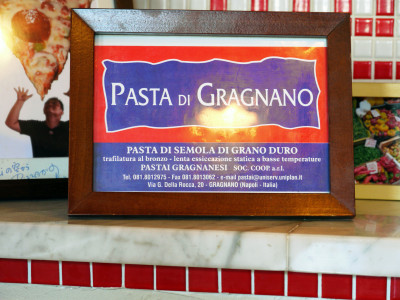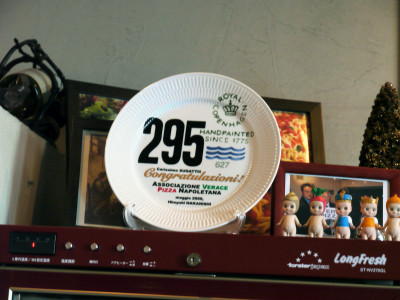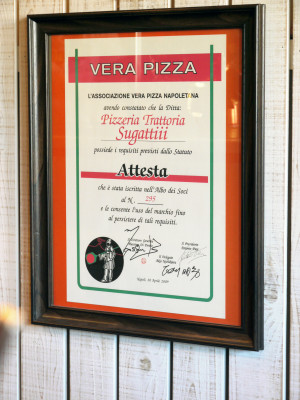 Seated.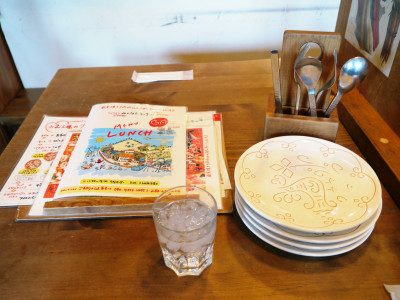 This is a lunch menu offered at 11 o'clock from 15 o'clock (last order is at 14 o'clock).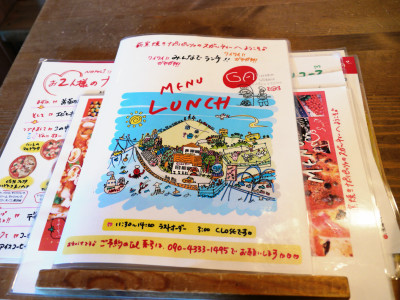 The lunch menu is an image that is conservative compared to the night in terms of volume, price and price, but it seems that there is a considerable volume anyway.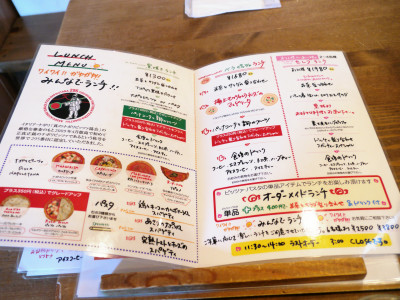 Appeal firmly on the menu.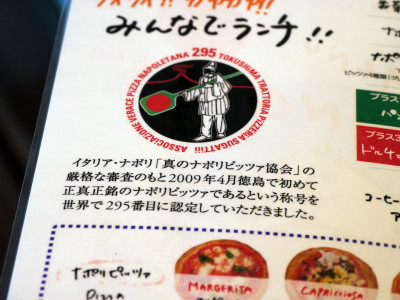 "SUGATTiii Machi ☆ Assosi set" is prepared as the limited menu of the Machiasobi period, and "SUGATTiii Machi ☆ Assobi Set" is prepared, and "4 of the phantom milky cheese and AWA gourmet big food country appetizer platter", "diamond pizza", "wara owlani pasta", "golden strawberry legendary dessert" 4 The item set is offered at 2980 yen. I felt like I could not finish eating it, so this time I ordered a diamond pizza separately (1780 yen). We will bake pizza in the stone oven set in the store after ordering.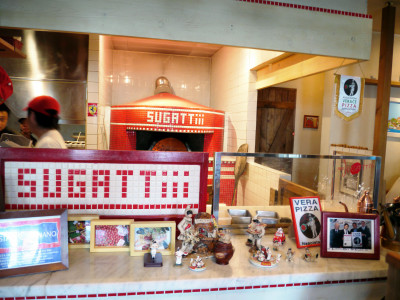 Even though it is a pizza piece, there is an appetizer and it is a little ugly.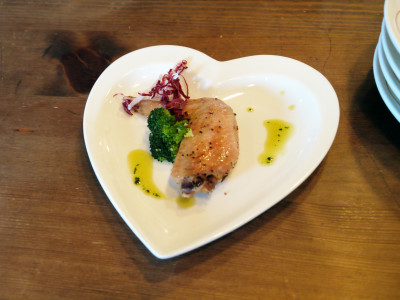 Broiled stuffed with chicken broiled chicken. Chicken is fatty.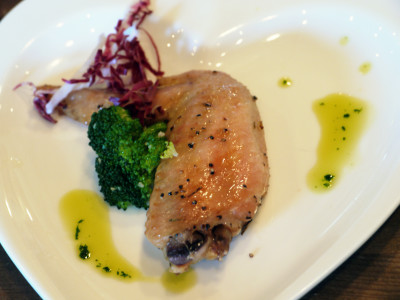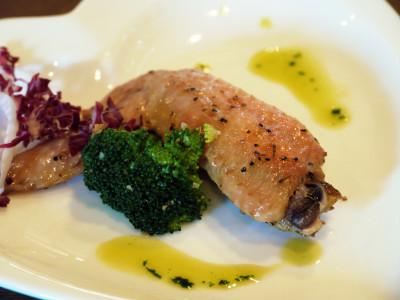 And the main diamond pizza was baked.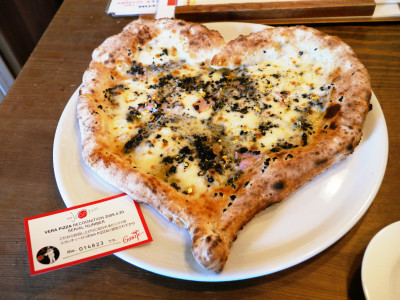 Such a card was attached. It seems that it is a pizza of 18,223 copies in nine months since Sugatie was certified as VERA PIZZA.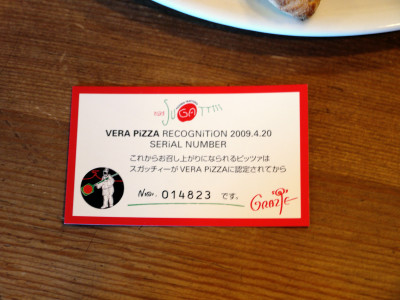 Heart shaped fabric.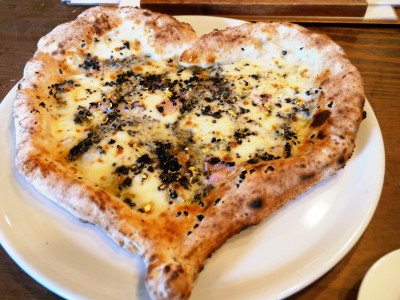 Black collar, gold leaf and bacon are on top.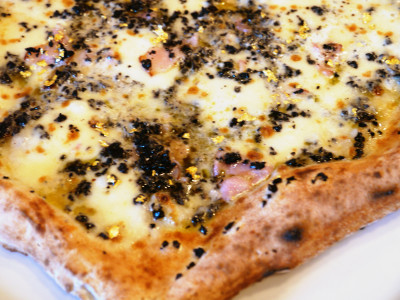 This black collar is a truffle called "black diamond" so it is "diamond pizza".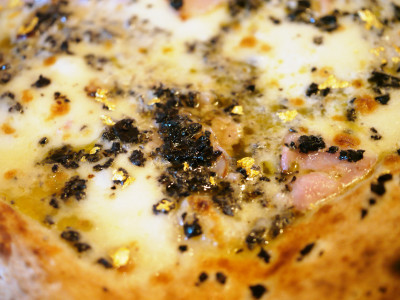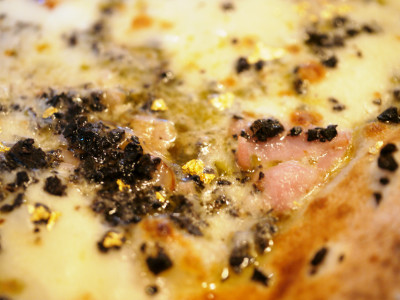 Plenty of cheese.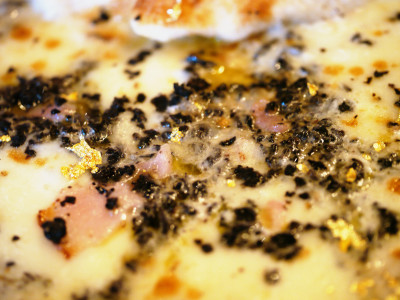 The fabric is thin and dusty, it looks like oil, but there is not such a thing, the mellowness of the cheese spreads in the mouth It is somewhat happy. It is a volume that may be a little tough to eat one piece if it is a woman.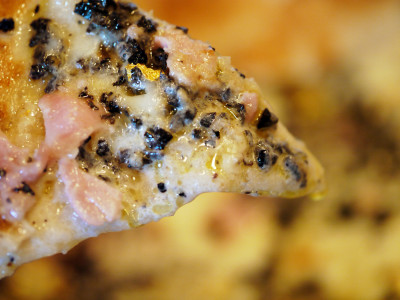 On the plate after having finished eating pizza, the sun covering Nico Nico and Pizza was drawn.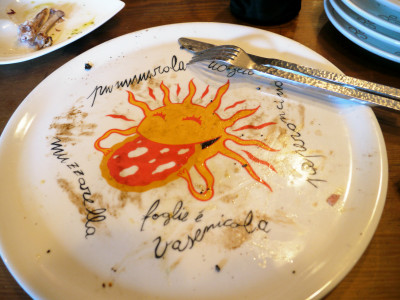 Dinner is also enriched, and it is open from 17:30 to 22:30 in the evening. (The last order is 21:15).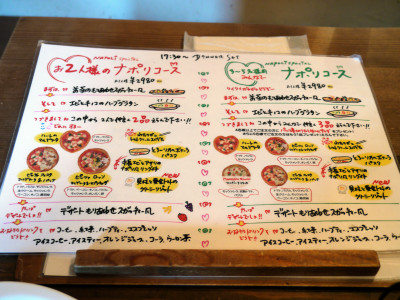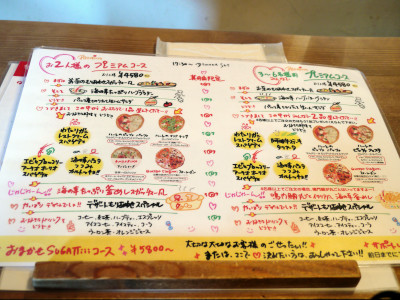 The place of the pizzeria "Sugaty" is around here (at the green arrow).

View Larger Map

There are 24 parking lots available, but since it is crowded with pretty popular shops, please make sure that there is vacancy before visiting.