McDonald's "Big America" ​​that imaged "McDonald's America" ​​4 Types of tasting reviews Texas edition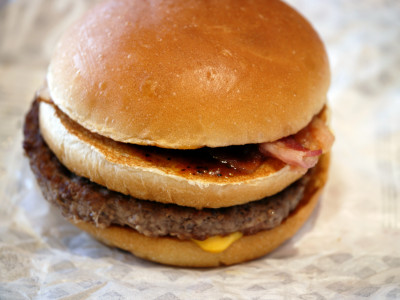 McDonald's new product · Big America series to be released after January 15 are pre-sold from January 8th to 11th. The sale is not carried out at all shops, and moreover, it sells only one kind of 4 kinds depending on stores.

So, first of all, at Amagasaki's COCOE Amagasaki storeEat California BurgerNext, I decided to head to a store selling Texas Burger.

Details are as below.
Texas Burger | Menu Information | McDonald's Japan

Texas Burger Early Retail StoreIt is like this. This timeKawanishi Mobile StoreI visited.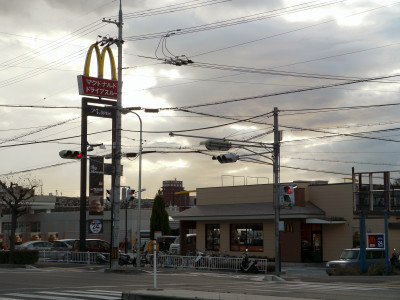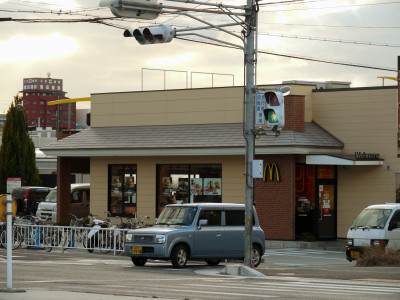 The COCOE Asamakasaki store in the past was in a commercial facility, so it was centered on in-store posters, but it seems that such a big banner appears in suburban stores.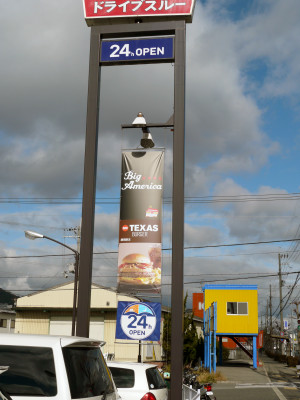 At the entrance of the parking lot the clerk is appealing Texas Burger. (I do not see it because it is crouching because I am not good at photos)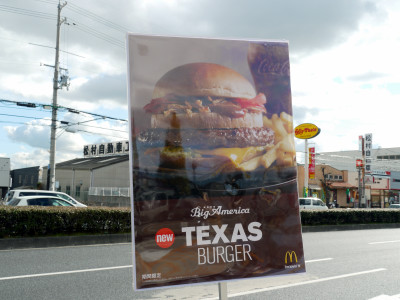 Because there was Mobil Oil next to it, the name of the store is "Kawanishi Mobile Store", but Mobil Oil has collapsed. A poster of Texas Burger also exists in the fence showing the boundary.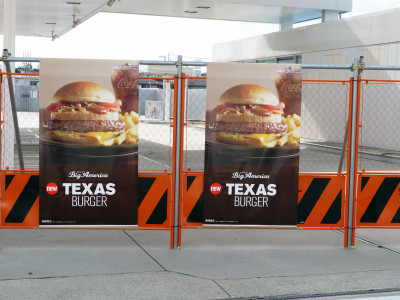 Of course, it is a fierce appeal even in the store. Thanks to that, it was pretty crowded despite daytime during the weekday. According to a clerk, "It is unusual to be crowded so much, as this new product is a limited item, I am delighted to have you come to eat."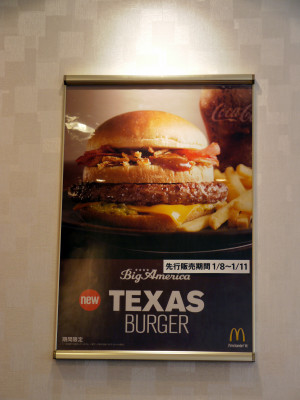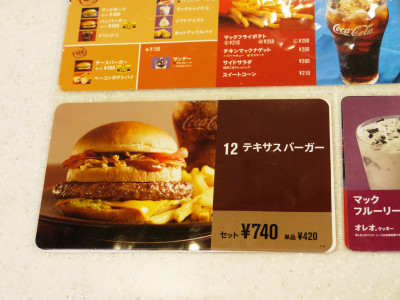 This is Texas Burger, 420 yen.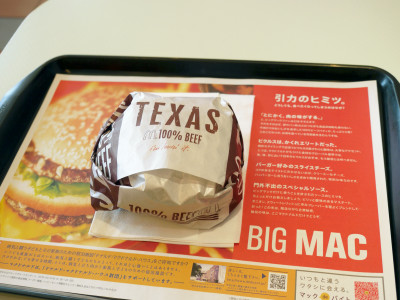 Of course 100% BEEF.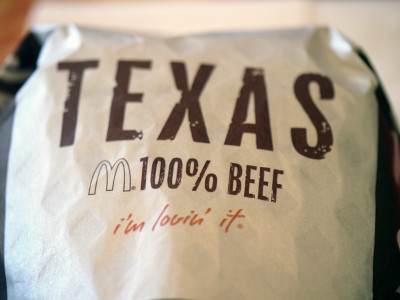 It is a fairly hamburgers.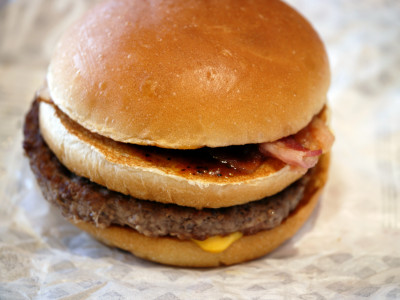 Buns are a round and plump type. Hey LotteriaSuperb cheeseburgerIt might be like. However, there is no sweetness. Also, it has become a two-stage burger like Big Mac.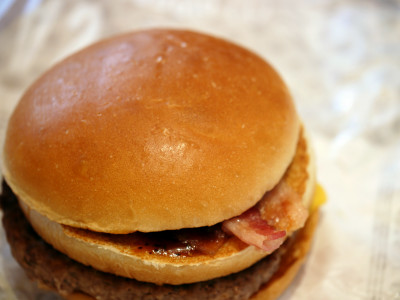 The first row is bacon and fried onion.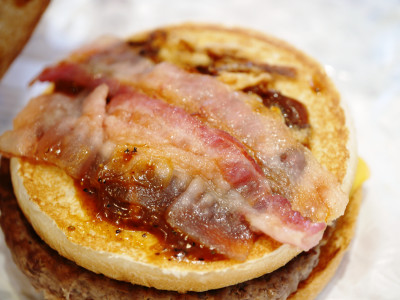 Patti and cheese in the second row.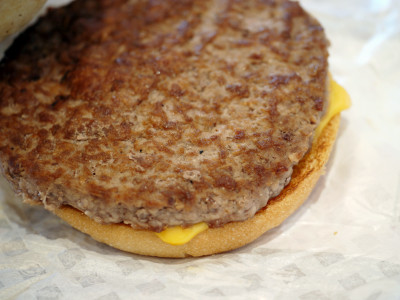 Barbecue sauce and grain mustard relish. A burger embodying the image "Hamburger Speaking of Meat!" Feeling that I stuck the American taste by a different approach apart from Quarter Pounder. It might be tough to have potatoes on set. The sweetness · sourness of the barbecue sauce and the umami taste are well harmonized, and it can be eaten quite well.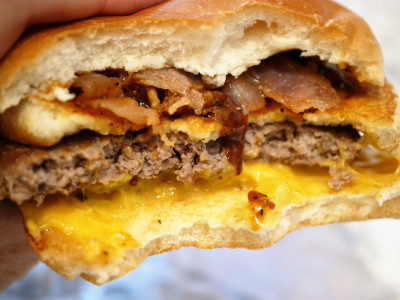 That is why the second one also won. I will head to the next store.

Hawaii compilationfollowed by.