McDonald's "Big America" ​​that imaged "McDonald's American" 4 Types of Tasting Reviews California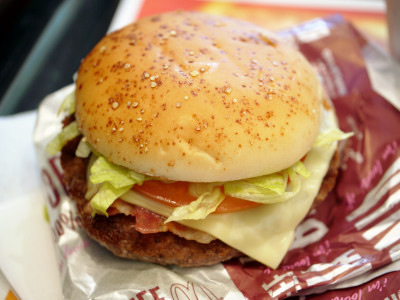 McDonald's starts from Friday, January 15Big AmericaWe will release a series called. This is a hamburger series that imaged "McDonald's American", using 1/4 pound beef patties also used in quarter pounder, "Texas Burger" "New York Burger" "California Burger" "Hawaiian Burger" 4 kinds To release it.

Big AmericaFour types will be released sequentially beginning January 15It has become, but I went to eat because it is pre-sale at some stores between 8th and 11th January.

Unfortunately there was no store selling 4 kinds at the same time, each was limited sale one by one, so it was an unexpected long trip.
California Burger | Menu Information | McDonald's Japan

First we came to JR Amagasaki station.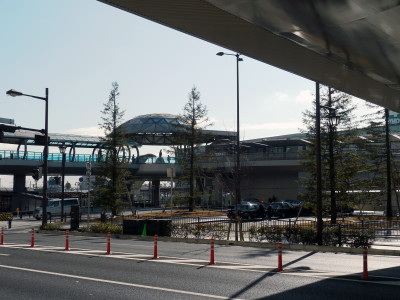 The site of the factory site of Kirin Brewery which stopped operation in 1996 was redeveloped as "Amakasaki Green Shukutoshu Center"COCOE (COCOE)I made it.



McDonald's on the first floorCOCOE Amagasaki storethere is.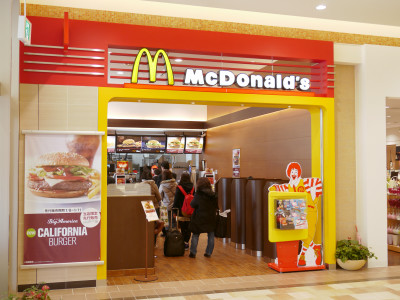 "California burger" of the third bullet in the United States is limited sale at this store.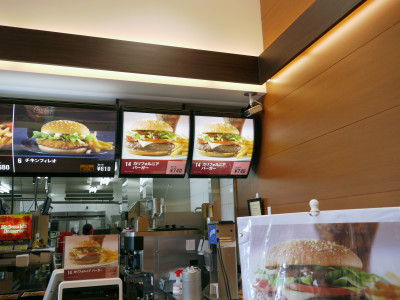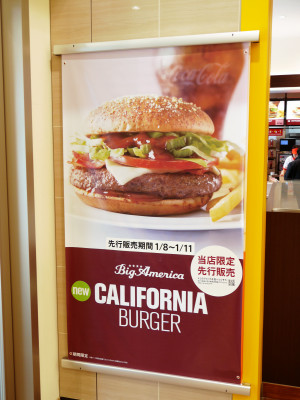 "Limited selling only at our shop" thing. It is certainly only this shop around Amagasaki,Present California Burger retail stores exist throughout the countryTo do.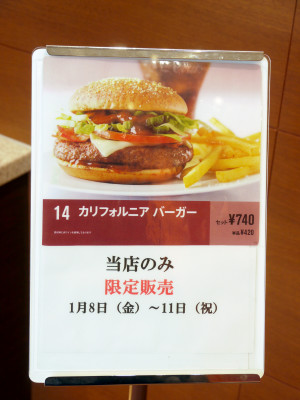 California burger set, 740 yen. If it is a single item it is 420 yen.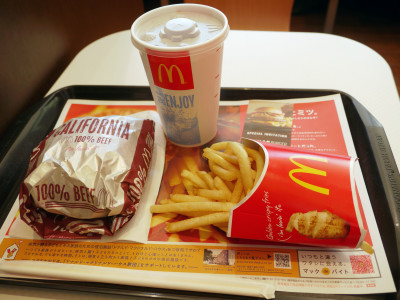 Patty is the same 1/4 pound beef patty as the one of Quarter Pounder. It is 100% beef.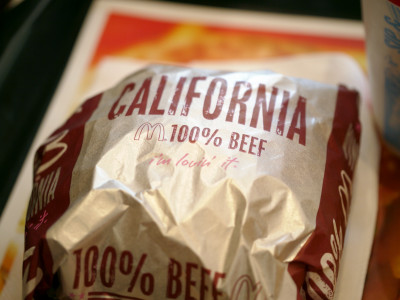 It makes me feel that it is different from the hamburger so far at the appearance.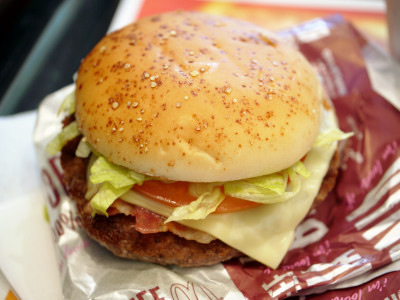 First, the buns are different. I have seen buns with sesame and no sesame, but they are completely different new buns from them.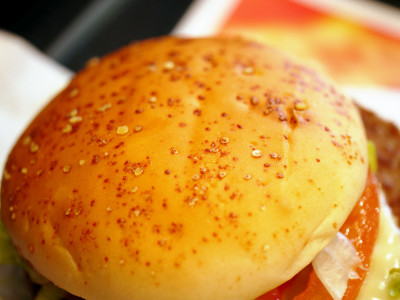 The ingredients are lettuce, tomato, cheese, bacon, patty.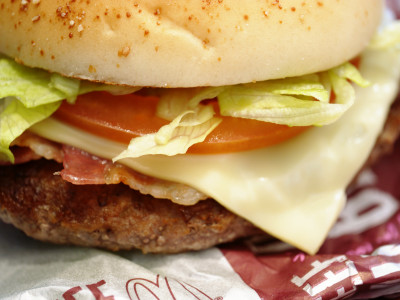 Source is a special sauce made from California red wine.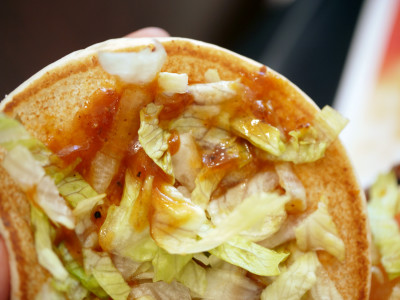 Cheese is Monterey Jack cheese which California is said to have originated from.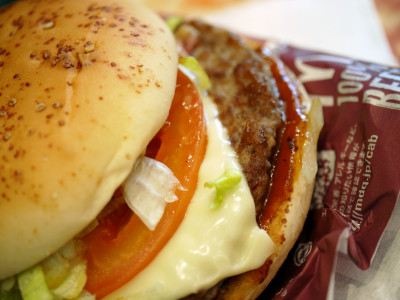 Whether this special sauce is made considering compatibility with Patty, it matches very well. There are also plenty of volumes that I use Patty of Quarter Pounder. I think that it reflects the image of the American held by the Japanese people well.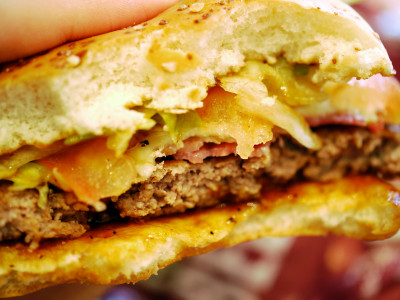 By the way, if you order a burger instead of a single item, you can get such a coupon.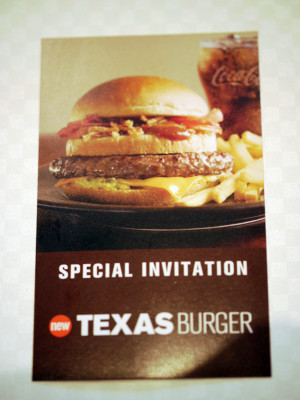 From January 15 th, coupons can eat one Texas Burger for free. If Texas Burger is out of stock or stores that do not deal with Texas Burger, it seems that Double Cheese Burger will be offered.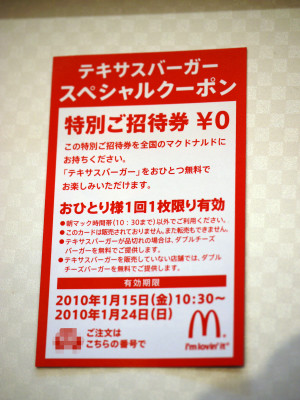 So I won the first one. I will head to the next store.

Texas edition.