Premier preview event to be held with "Mobile Suit Gundam UC (Unicorn)" to be seen at the fastest timing is decided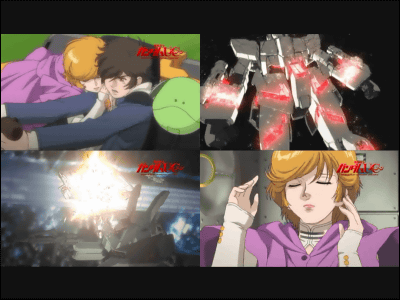 "Mobile Suit Gundam UC (Unicorn)" which OVA deployment has been decided since Spring 2010. Premier review is scheduled at 8 theaters in 7 cities nationwide from February 20,PlayStationStoreIt is decided that it will be delivered for PS3 and PSP, but the premiere preview event where works can be seen at the earliest timing is to be held ahead of them.

The event will start on February 2 (Tue) from 19 o'clockShinjuku PiccadillyIt is said that main staff greetings will be held in addition to the screening of the first episode.

Details are as below.
"Mobile Suit Gundam UC" premiere completion preliminary preliminary preliminary screening held! | Official Gundam Information Portal Site "GUNDAM.INFO"

The premiere premiere preview performed this time is "Episode 1 Premier completed preview preview - The day I meet unicornThat's why the first episode, "The Day of the Unicorns" will be screened, and the director'sKazuhiro FuruhashiMr.Mutsu YukiOriginalHarukoshi FukuiA greeting by Mr. is scheduled to be held.

Gundam Information Portal Site "GUNDAM.INFO"It is about inviting 300 people to this preview, so if you are interested, please apply.

In addition, "Mobile Suit Gundam UC" has been decided to expand in OVA 6 volumes, from February 20 on PlayStationStoreDownload type rental distribution that can be viewed for 72 hours after purchasing with HD image quality of 1000 yen and SD image quality of 700 yen startsAlso, from February 20 also Shinjuku Piccadilly,Midland Square Cinema,Namba Parks Cinema,Sapporo Cinema Frontier,Fukuoka Nakasu Ocean Movie TheaterFrom February 27thTOHO Cinemas Roppongi Hills,MOVIX Saitama,Cineplex MakuhariPremier review will be held respectively.

On official websiteSecond promotion video deliveredAlthough it is possible to watch it only at the level which does not fall short of the HD picture quality indeed, it is the place where I want to check with this eyes to see how much quality it is.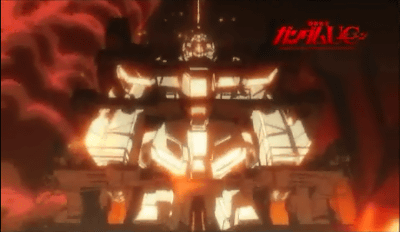 in Anime, Posted by logc_nt