"Gundam Unicorn" to be released Worldwide in Spring 2010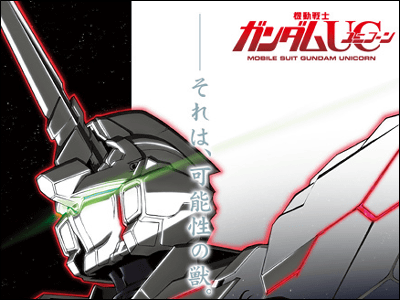 Coinciding the opening of the 30th anniversary event GUNDAM BIG EXPO today on Friday, August 21, Sunrise and Bandai Visual announced their plan to release six 50 minutes episodes of Mobile Suit Gundam Unicorn in DVD, Blu-ray and webcasting, starting from Spring, 2010, contradicting their announcement earlier this year that the anime will come out this winter.

So the schedule is a little delayed, but the upside is, it's going to be a worldwide release!

Read on for details and pics.
(Japanese)MOBILE SUIT GUNDAM UNICORN Adapted to Anime in Spring 2010!
http://www.gundam-unicorn.net/

Mobile Suit Gundam Unicorn is originally a light novel series by Harutoshi Fukui serialized in Gundam Ace magazine during 2007 to 2009. Set in UC 0096, three years after the events of Mobile Suit Gundam: Char's Counterattack, it is considered an orthodox sequel to the Gundam saga rather than a side-story. The title comes from the protagonist's mobile suit RX-0 Unicorn Gundam.

Banagher Links, 16, is a student at Anaheim Industry Technical School. When he meets Audrey Burne, a girl from a noble family, he is drawn into a conflict over the top-secret "Laplace's Box".

The hero and heroine.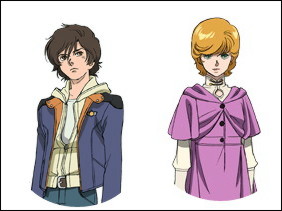 STAFF
Planning: Hajime Yatate, Yoshiyuki Tomino
Director: Kazuhiro Furuhashi
Screenplay: Yasuyuki Muto
Original Character Design: Yoshikazu Yasuhiko
Anime Character Design: Kumiko Takahashi
Original Mobile Suit Design: Kunio Okawara
Mechanical Design: Hajime Katoki, Yoshinori Sayama, Junya Ishigaki Yoshihiko Genma
Concept Supervisor: Shinya Ogura
Original Story: Harutoshi Fukui


in Anime, Posted by logc_nt