First year 's misfortune is paid in advance on New Year' s day, the 2010 edition "Depression Box" of Lucky Box "Unfortunate Box" finally starts reservation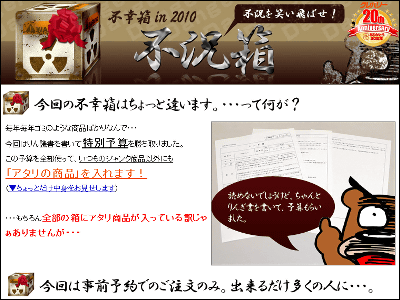 There is a feeling that the matrix that can be sold for a bargain "lucky bag" filled with luxury goods, which will be released from various retailers in accordance with the first sale of the new year, has become the beginning of the year, but the lucky bag To confront the concept of the "directly"Unfortunate boxWe will accept reservations from today for the "Depression Box" which will be the 2010 version of the unfortunate box of Cleverly, a personal computer shop that sells every year.

"There were three junk MP3 players," "reports such as" Bezel part of the optical drive and 10 or more cables were included "There is also the content which is not ashamed of the name of "unfortunate box" exactly, apparently it seems that Atari is properly included this time.

In addition, since this time only has limited number of people selling by advance reservation, it may be good to buy a person who thinks to pay a year's misfortune ahead of the year at the beginning of the year. Details are as below.
Unfortunate box | Self-made PC parts · Peripheral equipment | PC parts 【Cleverly】

According to Cleverly 's official page, it is said that we will start accepting reservations for "depression box" which will be the 2010 version of misfortune box from 21:00 on December 22. The price is 2000 yen, limited to the first 200 people. It will be delivered on January 1, 2010.

In the meantime, only "goods like garbage" (Note: Official Cleverly page) has been stuffed every year in the "unfortunate box", but this year we will submit a special request budget By winning, not only usual junk products but also some "Atari's items" are included.

It seems that such boxes will be delivered with various items packed. By the way the illustration of a bear drawn in a boxManga artist Yasunori Hirata (Taro Hirai, Hirataro)Worked onCleveland mascot 'Mr. Yamada'is.



Atari goods to be prepared steadily.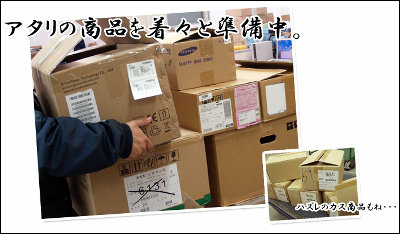 There seems to be a ridiculous item in atari goods. People who have gotten atari goods in the "unfortunate box" of mostly junk items may be quite possessing strong luck.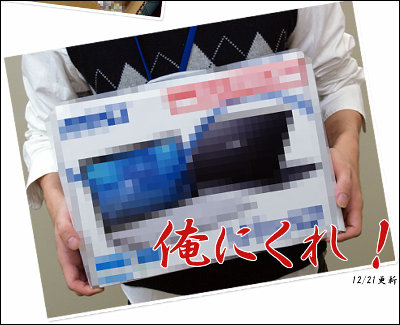 Apparently it seems to be useful not only for prepayment of misfortune but also as an item for luck.
in Note, Posted by darkhorse_log