Hitachi was afraid of the dentist as well as President of the speech and fearless president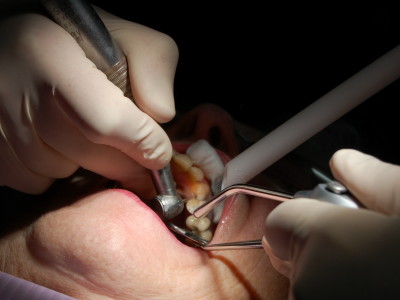 It is known as one of the most feared dictators of history, stained in the blood of tens of millionsAdolf HitlerHowever, in front of the people he also presented an image of "a brave leader without fear" He also seems that he could not overcome his fear of dentists for the rest of his life.

Menevse Deprem-Hennen, published in Germany in November this year, written about Hitler's dentist Johannes BlaschkeDentist des Teufels(Satan's dentist) ", interesting records including Johannes Blaschke's notes that have never been published and Hitler and other Nazi essentials records are unraveled.

Details are as below.'He could not stand the pain': Nazi records show how Hitler hated going to the dentist | Mail Online

Hitler's dentist dislikes are famous for the inner ring. In Johannes Blaschke's note Hitler said, "I can not resist pain and it's simpleRoot canalI divided the operation for 8 days "and"AbscessYaPeriodontal diseaseThere was a very bad breath, and it was revealed. "

Johannes Blaschke, who was a dentist at Hitler for 20 years.Armed guardBlaschke, who was in the position of General Major General, was extremely proud to be a Hitler dentist, but the Hitler seemed to have challenged the opportunity to see Blaschke.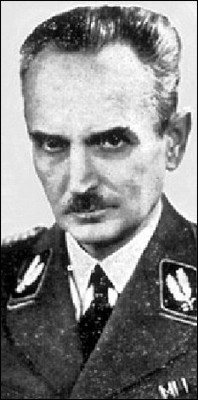 The author, Menevse Deprem - Hennen, author of Demon 's Dentist, himself as a dentist, said that due to a strange circumstance, Nazis, including Hitler in the 1930' s and 40 's recorded by Johannes Blaschke, I got the opportunity to study the teeth carte of the key people of the.

"Because Hitler suicide Berlin's bunker had part of his head and jaw bone, the person in a position to know about the state of Hitler's teeth was very important for Allied Forces After the war, The military showed some records to Blaschke at the war prisoner camp to confirm Hitler's death, "Dr. Deprem-Hennen talks about how the medical record was to be handed to the doctor.

Hitler and the new wifeEva BrownThe Soviet army who actually found the remains of Bobaschke could not touch Blaschke who was on the US military side but captured Blaschke's assistant Kaethe Heusermann. According to Dr. Deprem-Hennen, "Afterwards she (Kaethe Heusermann) has been in the SovietConcentration campIt has been decided to disappear to ".

Most of Hitler's medical records are said to have been lost in May 1945 before the fall of Berlin as one of the flying planes flew Berlin siege was shot down. "But a lot of records were left in the Blaschke clinic," Dr. Deprem-Hennen said. "A Jewish dentist Fedor Bruck who survived the war in latency in Berlin opened at the site of the Blaschke clinic at the end of the war and found those records before the Soviet army extended."

Mr. Bruck moved to the United States in 1947 and documents including Hitler 's medical record also crossed the sea with Bruck. After that the document was inherited to Bruck's son Wolfgang, WolfgangState prime ministerTo work as a lawyer underDüsseldorfI went to.

By Mr. Wolfgang Bruck who brought in the doctoral course at Düsseldorf, Wolfgang Bruck brought in as "there are interesting materials", Deprem-Hennen got the chance to solve this valuable record, 6 years of research I was able to submit it as a doctoral thesis after. "Professors of the university's medical history seemed unwilling to accept the value of these records at the beginning, perhaps a scandal of" a stoned Hitler's diary "several years ago is in mind. But in the end I was able to get the blaschke's documentation as genuine. "

In the book about the health condition of Hitler published several months ago, despite there is no evidence left in the record, "Hitler's tooth padding was made by dissolving the gold teeth of the victims of concentration camps" As suggested, according to Blaschke's record, it is said that no such gold was used for Hitler's teeth. Other patients who were Blaschke's patientsThe guardThere are also records of officers who used gold confiscated at concentration camps.

Adolf Hitler. I feel I have never seen a picture clearly showing up to the teeth, but it seems that I was suffering from periodontal disease and tooth decay, according to Blaschke's record, even in 1944 I have stuffed in 10 teeth . Also on the right side of the mouthbridgeWearing it,Assassination attempt on July 20, 1944In the case of the face the fragments hit, the bridge shifted, he said that he suffered from extreme pain.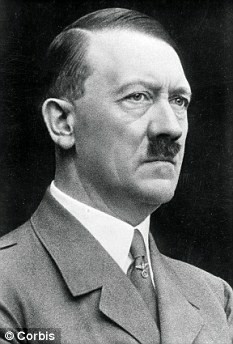 Blaschke believes that Hitler's later periodontal disease and tooth troubles are the main reasons for poor eating habits when living like a vagrant in Vienna before the First World War , I also write down.

Besides Hitler, it was the General Commander of the Air ForceHermann GeringIs also a patient of Blaschke, Gering is also very afraid of the dentist, according to Blaschke "I was crying before sitting in the chair." "As a general commander of the German Air Force, it is said that a figure whose teeth are missing can not be shown to his subordinates, so when pulling out teeth,ProsthesisWe had to prepare and put it in that day, "if it was seen at the time the life was dangerous? And content that seems to worry a little is written naked.

Gharing troubled by morphine poisoning and obesity. It seems that the condition of the teeth was not good either.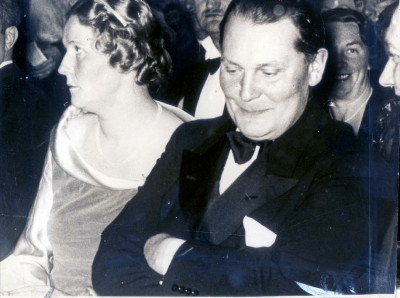 Johannes Blaschke, who died in 1957, was an enthusiastic Nazi party member, well aware of where gold to pack the teeth of the SDF officers came from, but it is quite tough to show human kindness Dr. Deprem-Hennen states in his book that it was not without it. "While Allied bombers flew overhead, Blaschke had evacuated to defend against a Jewish landlord who can not walk."
in Note, Posted by darkhorse_log