Late last term of death row prisoners, the most common being "Love" not "Sorry"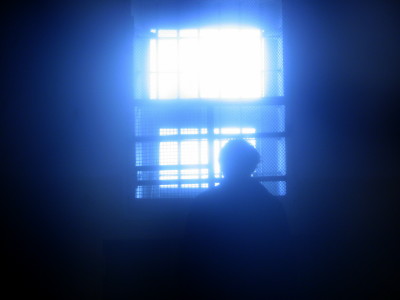 When Newsweek analyzed the final statement of 446 men and women enforced in Texas since 1976, it seems that death row prisoners who talk about love and gratitude are talking about fear of regret and death just before executions It became clear that it was much more.

Details are as below.Death row's condemned prisoners speak mostly of love - not regret - Telegraph

Texas is currently the most in the USIt is known as the state where the death penalty system is thriving, Death sentences were executed by 446 men and women by November 19, 2009 since 1976 when the federal court of the United States decided that the death penalty was constitutional constitution and the death penalty system was restored. The last words of those death row prisoners areTexas Department of Criminal JusticeIt can be seen and recorded by clicking "Last Statement" of each death row prisoner from the following link.

Texas Department of Criminal Justice

Newsweek magazine analyzed all of these sentences published, the word with the largest number of times used was "Love (love)" 630 times, about 3 of "Sorry" representing apology and regret It seems that it is used at twice the frequency. In addition, it is said that death row prisoners appealing that "Innocent (innocent)" is far more than death row prisoners who admit crimes.

The word that appears most frequently after "Love" is "Thanks", which is used 243 times.

Of course, the last word of death row prisoners varies from long to extremely short, and there are also death row prisoners who refuse to say that "There is nothing I want to say", but of course the crime of murdering an 84-year-old woman 11 Execution was executed by drug injection on 18th JanuaryDanielle Simpson(30 years old) is said to be cited as a typical word.

Last Statement - Danielle Simpson
I'm ready, ready, I'm ready, I'm gonna miss y'all.
"I want to tell my family that I love you, I also love Kate, my brother (both my older brother) and my children all love it, I can not meet you, I can prepare." The final word is like this It seems that the greetings of family separation are mainstream.

Here again, "love" appears three times, "ready" is repeated twice. "Ready" is said to appear 65 times in total of 446 people, and to death row prisoners saying "I am prepared" to death and executors "to say what you want to say" goes-out with There are many death row prisoners.

The word "afraid" was used only one time since 1976, and there are few death row prisoners who talk about fear of death.

Religion and faith also appear frequently, "God (God)" is the fourth place among all words, "Lord (Main)" "Jesus (Jesus)" "Allah" "Heaven Heaven) "and" Hell (hell) "are also used a lot.

In addition, it seems that the word "Closure" has been recorded 20 times, "Regret (regret)" is recorded 12 times.
in Note, Posted by darkhorse_log