Huge meatball weighing 100 kg, updated Guinness records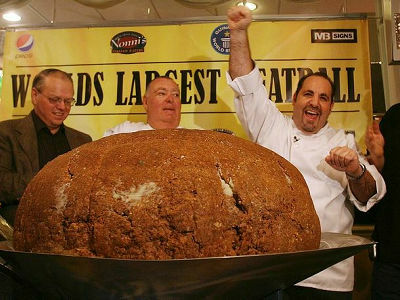 Speaking of meatballs, it has long been popular as a classic side dish of lunch boxes and it is common to eat at one or two mouths at the most, but huge meatballs weighing 100 kg are made and Guinness records It seems to have updated.

It is doubtful whether it can be called a meatball because it can only be seen as "mass of meat of meat" if it is large up to this point.

Details are from the following.
Nonni's Italian Eatery - home of the official Worlds Largest Meatball! | The World's Largest Meatball

BBC NEWS | Americas | Monster meatball sets new record

Kjempekjottbollen slo verdensrekord - adressa.no

According to these articles, America ·New HampshireMatthew Mitnitsky, the owner of the Italian restaurant "Nonni's Italian Eatery" in the town, has made a meatball weighing 222.5 pounds (about 100 kg) and has updated Guinness records. In the previous Guinness record 198.6 pounds (about 90 kg), he said the record was rewritten in just one month after the record update.

This is a 100 kg meatball and Matthew Mitnitsky (a person raising the second hand from the right)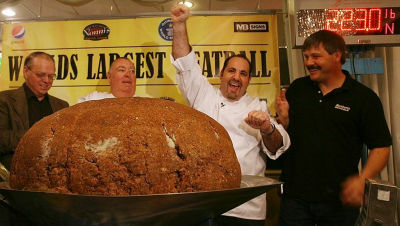 Overwhelming size.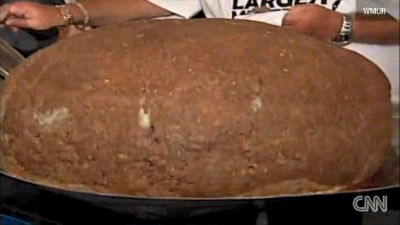 Weighing 222.5 pounds, converting to kg it is about 100 kg.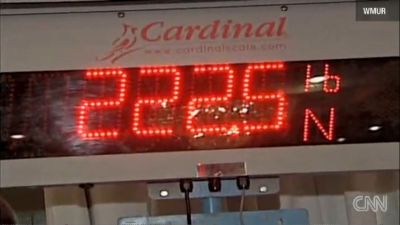 Tasting.kebabIt is not feeling like a meatball because it drops and eats it like it.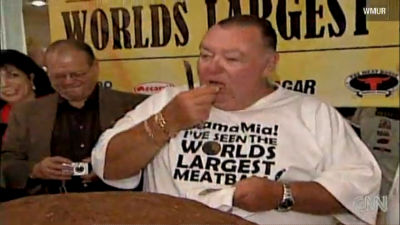 You can check with the movie from below.
YouTube - 222 lb meatball breaks record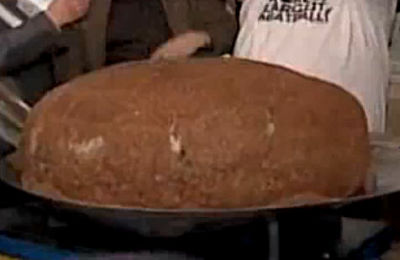 As a Guinness record of the mega meatball, 109 pounds (about 50 kg) appeared in August this year, and since the record is rapidly growing, huge meatballs that will rewrite the record at once may appear.