Blu-Ray of "Spice and Wolf II" Vol. 2 comes with Special Feature "Stretch with Wacchi"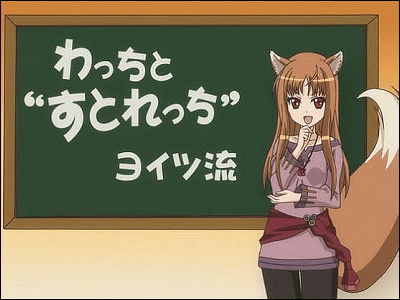 Spice and Wolf II, the second season anime adaption of popular light novel series Spice and Wolf aired from this July to September. It's now being published as DVD and Blu-ray disc, and the first volume is already out. The second volume is to be released on November 4, 2009 in both DVD and Blu-ray, and it came out that the Blu-ray version will include a short anime "Wacchi to Sutorecchi"(lit. Stretch with Wacchi; Holo's characteristic pronoun "Wacchi" sort of rhymes with "stretch" in Japanese) as a special feature. Will it be something along the line of Training with Hinako?

Read on for details and pics.
Spice and Wolf Official web site
http://www.spicy-wolf.com/

Spice and Wolf II is the sequel to the first anime season that aired from January to March, 2008, adapted from the light novel series by Isuna Hasekura. The story follows a 25-year-old traveling merchant named Kraft Lawrence, who meets a wolf-deity named Holo who controls wheat harvest. Lawrence helps her escape a town she was bound to by an old promise to ensure good harvest. In return, she helps him with his business transactions as they head north toward Holo's homeland of Yoitsu.

The second volume of the DVD and Blu-ray compilation will include episodes 4 through 6 of Spice and Wolf II: "Wolf and the End of Shallow Knowledge", "Wolf and Hope and Despair" and "Wolf and Trustworthy God". Special feature "Stretch with Wacchi" is for Blu-ray only. The Blu-ray is priced at 7,980 yen(about $87) while the DVD costs 6,930 yen, so the Blu-ray might be the wise choice if you own a player. Both the Blu-ray and DVD will come out on November 4, 2009.

Title image of "Stretch with Wacchi". Apparently the exercise is "Yoitsu-ryu(Yoitsu school)".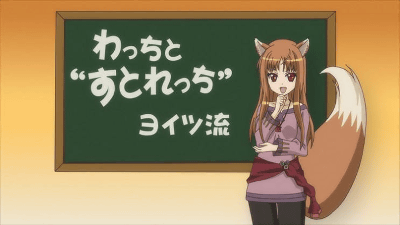 Ease your kink with Holo after an intense anime-watching session.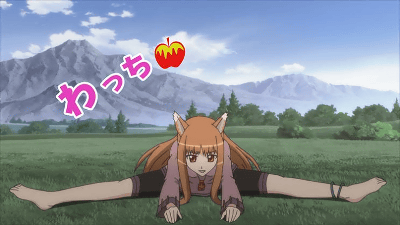 The first press of the Blu-ray will come with three waterproof pinups of Holo and a special box to keep the whole 4 volumes, and two illustration cards.

These are the somewhat provocative pinups. Why do they have to be waterproofed, anyway?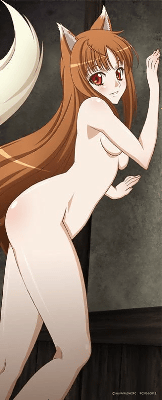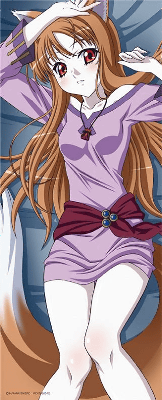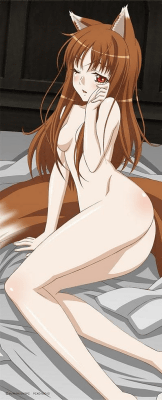 The box to keep four Blu-ray volumes.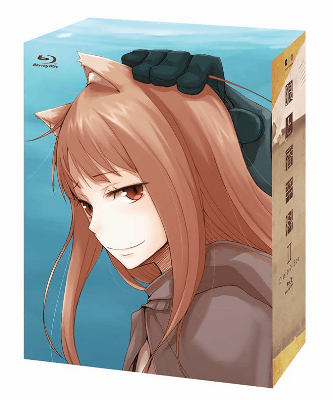 And the cards.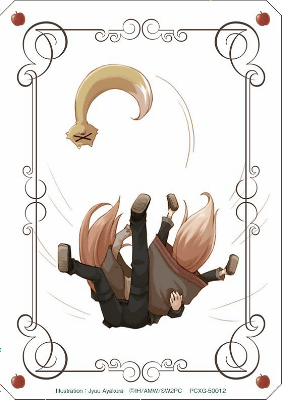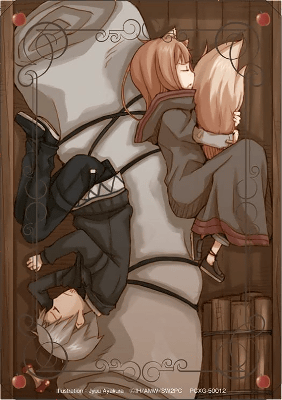 The sleeve is by Ju Ayakura, illustrator of the original light novel series.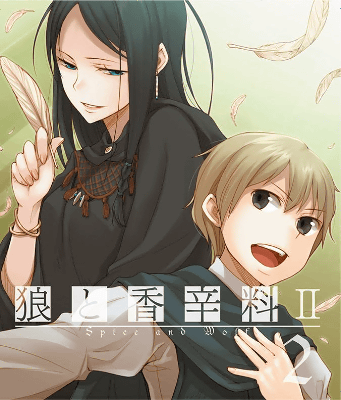 Label/Distributor: Pony Canyon
Region Code: Region-free
Running Time: 74 minutes
Subtitles: None
The DVD version comes with 300-piece jigsaw puzzle of Holo, a box to keep the four DVD volumes and two illustration cards. This is the illustration for the jigsaw puzzle.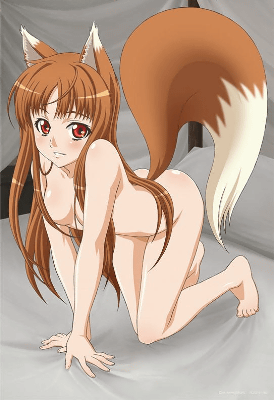 Design of the box is different from the Blu-ray version.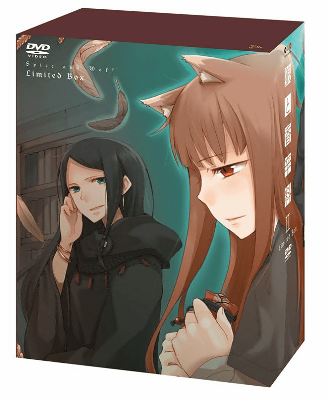 The cards are also different.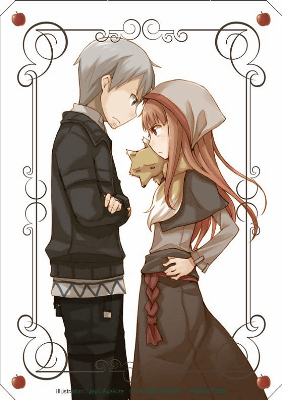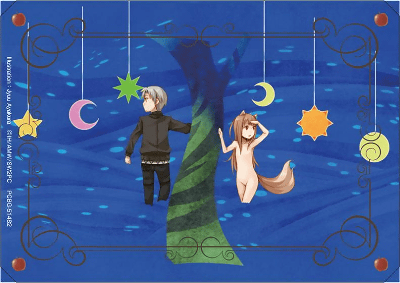 Sleeve of the DVD, also illustrated by Ju Ayakura.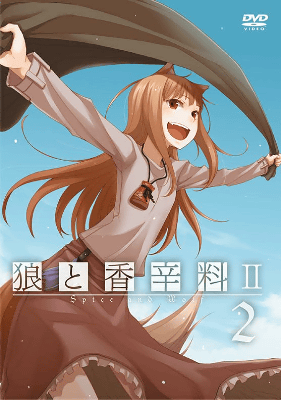 ©Isuna Hasekura /ASCII Media Works / "Spice and Wolf II" Production Committee


in Anime, Posted by logc_nt