TRAINING WITH HINAKO -The First Ever Anime Workout DVD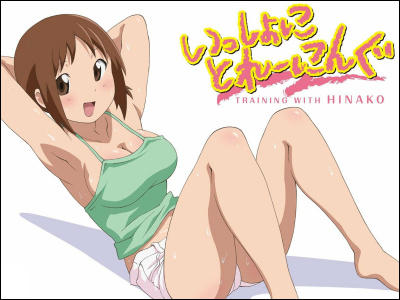 It's officially summer (well, almost) in Japan and people are starting to show off their legs and biceps and abs. Unfortunately, some of us have no build to show off and can't afford working out at a gym on regular basis, but still fantasize about an amorous summer on the beach. And we all know it won't hurt to be attractive, or at least to have an attractive body.

Naturally, those of us turn to Wii Fit or programs such as Billy's Bootcamp to exercise at home on affordable price. Now a innovative training DVD is to come out, starring an anime character as the trainer.

Read on for details and pics.
Amazon.co.jp: Issho ni Training [DVD]: Kou Suzuki, Hinako: DVD

The first ever workout DVD in anime "Issho ni training (Training with Hinako)" is to be released on April 24th. Now available for pre-order via Amazon.co.jp, priced at 1,890 yen (about 19 dollars) as of 11:30 Apr. 20.

To think about it, a considerable part of anime fan population overlap the physically unfit (either scrawny or flabby) population, so it's no surprise that someone came up with this "Workout with Anime" concept. Still, this is the very first product of the kind.

The workout menu includes "Push-up", "Sit-up" and "Squat", with over thirty variety of count, music and costumes to keep you entertained.

This is Hinako, an athletic 16-year-old who loves anime and sports. Became an anime character in 8th grade, tends to be casted as a sidekick rather than a heroine. 5 ft., 105 lb.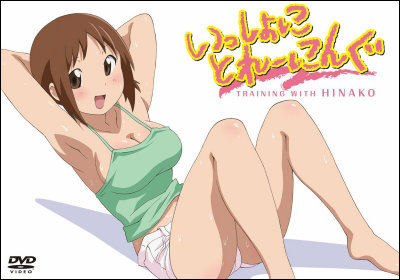 Maybe she'll motivate you to exercise other muscles too.