KDDI announces the 2009 autumn / winter au terminal, live broadcast on Twitter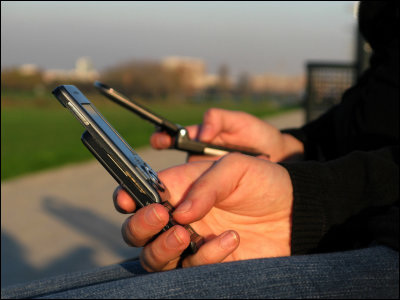 KDDIThe latest model of the design terminal "iida" announced in SeptemberFollowing, it became clear that au 's Fall & Winter 2009 model will be announced.

Also, the state of the presentation will be broadcast live on the "Twitter" communication service.

Details are as below.
According to the release sent from KDDI, the au terminal 2009 autumn / winter model presentation will be held from 11: 00 ~ 12: 00 on Monday, October 19, 2009 (Monday).

The state of the recital is said to be broadcast live on "Twitter", access from the PC is below.

Au_official (au_official) on Twitter
http://twitter.com/au_official

By the way from mobile phonesOfficial mobile siteAfter logging in from etc, you can access "au_official" by searching "Search for friends" etc.

Telephone calls with 3 au users specified by 390 yen per month will be free for 24 hours "Specified call fixed amount"Or packet communication flat-rate service from 390 yen / month"Double flat-rate super lightBy actively introducing such as "SeptemberNet increase in voice call terminals excluding data terminals and others became first placeAlthough it is KDDI, what new models and new services are announced?