Many people feel dissatisfied with mobile phone's price plan, SoftBank Mobile's "White Plan"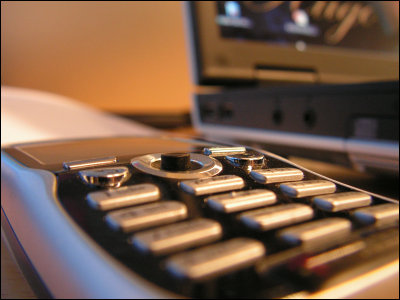 After WILLCOM has become the first company in the industry to free calls between users and free e-mails including those for other companies, SOFTBANK MOBILE is offering free calls and e-mails between users "White planHowever, it was revealed that many people are dissatisfied with the white plan in the survey of attitudes toward the rate plan of mobile phones.

Also, it has been clarified that there is dissatisfaction with the service of free e-mail between users, but where is the user dissatisfied?

Details are as below.
Research mobile user's latest usage trend and mobile industry trend in real timeMMD InstituteAccording to the survey results sent from the user,When choosing a mobile phone company in the future, the most important pointIs "rate plan and discount service", it seems that it accounts for 50% of the total.

First place.Price plan · Discount service (50%)
Second place.Mobile terminal (function) (23%)
3rd place.Mobile terminal (design) (12%)
4th.Device selling price (13%)
5th place.Content service (2%)

continueTime you want to make a longer phone call slowly on your mobile phoneIt is said that 21: 00-25: 00 (1: 00) occupies half of the whole.

The graph looks something like this. As a result, 39% of users want to talk from 21: 00-25: 00 (1: 00), which is outside the subject of free call of "White Plan" provided by SOFTBANK MOBILE.



Regarding free calling services provided by mobile phone companies, more than 60% of users are dissatisfied with the following 4 points, and people who are dissatisfied with the fee of being charged with other mobile phones In addition to the ratio becoming top, from the second place you can see that there is dissatisfaction with "designated call flat rate" au started in August.

First place.It is charged for calling with another company's mobile company (73%)
Second place.Calls with non-designated parties are charged (69%)
3rd place.Being charged for non-family discount targets (66%)
4th.Calls from 21: 00 to 1: 00 are charged (64%)

Incidentally, on October 7, 2009, the Telecommunications Carriers Association (TCA) announcedNumber of subscribers by business operator as of the end of September 2009According to the calculation that accounts for approximately 48% of NTT docomo shares, combined with mobile phones and PHS contracts, approximately 27% for KDDI (au) and approximately 19% for SoftBank Mobile Thinking with shareThere are only 2 people out of 10 who can enjoy calls and e-mails for free in the "White Plan"To the calculation that.

Finally, the complaints about e-mail free service provided by cell phone companies are as follows. More than 50% feel dissatisfied with "being able to send and receive e-mails to and from other companies' mobile companies" or "getting e-mails over 300 KB for fee", exceeding 300 KB for other cellular phones It is highlighting dissatisfaction with the "white plan" where e-mail is charged.

First place.Sending and receiving e-mails with other company's mobile companies will be charged (54%)
Second place.Sending and receiving e-mails over 300 KB will be charged (51%)
3rd place.Sending and receiving e-mails to and from non-family discounts must be charged (48%)

When excluding WILLCOM which all users' calls and e-mails including those addressed to other companies are free, it is SOFTBANK MOBOLE's "white plan" that the most free users of e-mails and free calls are fulfilled Considering that although there are many complaints from users, it seems reasonable, but will mobile telephones companies introduce a powerful price plan that exceeds the "white plan" in future? It is a very worrisome place.
in Mobile, Posted by darkhorse_log