Nishihiko Kyogoku's SF novel "Lou-Garru" made theater anime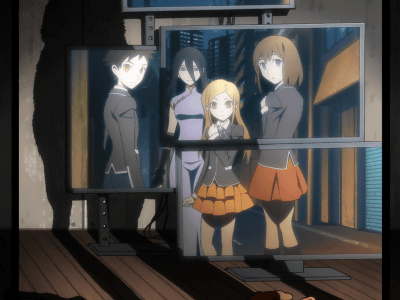 Mystery novels based on the tradition of youkai tradition called "Hyakka night series" such as "Summer of a mother-of-wisdom bird", "Hako no Hako", and a classic adaptation series reconstructing classical ghost stories such as "嗤 う Iemonemon" , A writer named Nishihiko Kyogoku published in 2001 the SF novel "Rou = Gouroux" will be theatrical animation. In Kyogoku's work, the aforementioned "summer of a mother-bird" and "a box of a bell" are made into a live-action film, and an era novel "Wanderers Maiden" is animated.

Details are as below.
Loupus = Garous
http://lg-anime.com/

The stage is a hero with girls taking real communication (physical contact) in the near future in which people and people are connected by terminals and became a completely managed society. A series of murder cases targeting only girls occurred, and the girls who casually came in contact with one of the victims approached the truth, and they realized the truth of the closed world.

Production I. G and Trans-Arts are in charge of animation production this time. Directed by director of TV animation "BLOOD +" and Fujisaki Junichi who handled the "Ghost in the Ghost in the Shell", the original draft character is Chōzai map, the character design / drawing director is Meiji Ishii and members of "BLOOD +" gather. Godo Midori who wrote the script in "BLOOD +" and "RD Division Brain Research Office", Harada Sayaka of "Library War" and "Beast Player Erin" are in charge of the script.

Since 2006, manga has been serialized in "Mono" COMIC Ryu from 2006 (picture: Akihiko Higuchi), I am looking forward to what kind of animation it will be, but looking back on the works of the past that this staff has worked on It is also anxious because it seems to be a subtle Dorodoro B class action.