Minority Report Coming Real with Gesture Remote Controller: CEATEC JAPAN 2009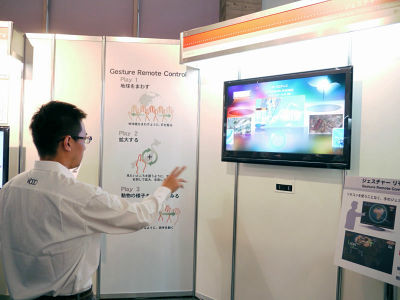 You probably have imagined to someday own the amazing computer interface that appeared in 2002 Sci-Fi movie Minority Report which can control machines with a motion of arms and fingers. Now the chance is coming. Hitachi displayed their prototype of a gesture control at CEATEC JAPAN 2009.

Read on for impressive video of the actual product.

[HITACHI Booth Information] CEATEC JAPAN Hitachi Booth Information
http://av.hitachi.co.jp/ceatec/index.html

The video moves along a movement of hands. Seems like some telekinesis.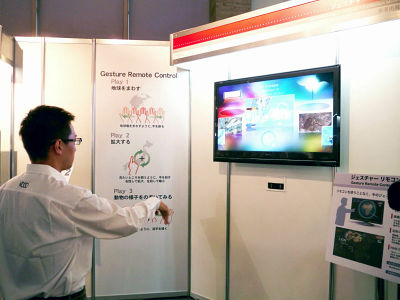 YouTube - Gesture Operated Remote Controller


How it works. Using 3-dimensional sensing technology to detect movement.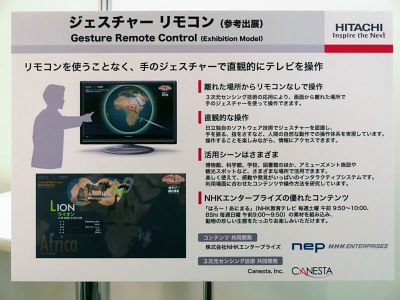 There's no information on release schedule for now. It will be so enjoyable to have it home.

Related Post:
Table of Contents - CEATEC JAPAN 2009 - GIGAZINE

The television to deliver "sense of touch " in NHK Tech Lab Public viewing 2009 - GIGAZINE

IgCodec - the Free and Fast Made In Japan Lossless Video Codec - GIGAZINE

"Wii MotionPlus" will strengthen your Wiimote - GIGAZINE