Let's Combine! Full Model Change on Combattler V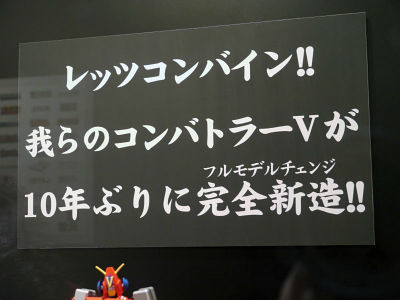 Various new products on their way were exhibited at Bandai's event TAMASHII NATION 2009 Autumn. This premium action figure of Combattler V from super robot classic Chodenji Robo Combattler V was one of them, to be on sale in December, 2009 for 18,690 yen (about $208). The Nanbara Connection, the Battle Team's base of operations in the anime was also on display, though the sales details are as yet undecided.

Pics after the cut!
TAMASHII NATION 2009 Autumn
http://tamashii.jp/special/tamashii_nation/

"GX-50 Combattler V"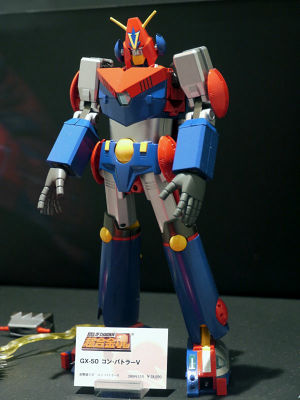 Face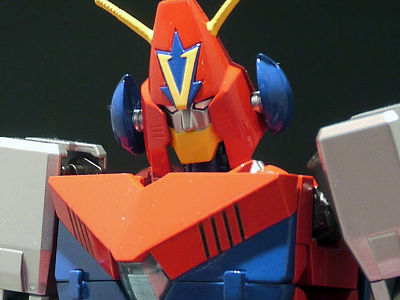 Waist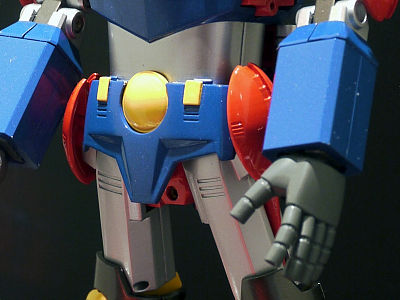 And this is the "Nanbara Connection".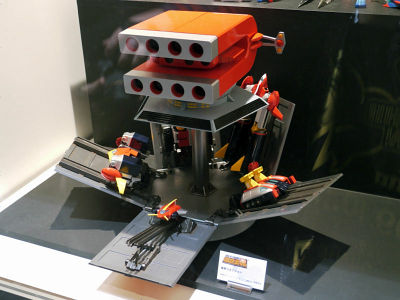 Ready to take off.