Nearly half of men turned out to be watching the chest first when seeing a woman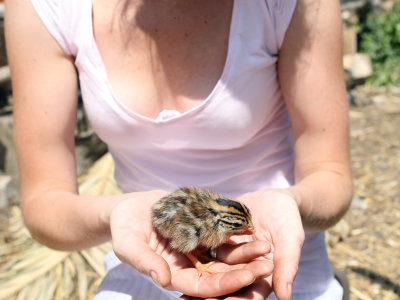 When I meet people, I think that the first place where eyes will go is different, but nearly half of men have found research results that they first see the chest when I meet a woman. On the contrary, it seems that some people seemed to have few surprisingly fewer faces first.

Details are as below.
Proof that women's chests really are a man 'first fixation' | Mail Online

According to this article, the study by Victoria University in Wellington, the capital of New Zealand, shows 47% of men that their eyes are first seen in the female chest. And one third of men are looking at the hips and hips first, and it seems that they first saw the face less than 20%.

The experiment method uses six pictures of the same lady and shows things whose size has been changed by digitally processing a part of the body such as the chest and waist. A device to measure the eye movements attached to the subject, a survey was conducted to find out which parts of the body they are watching first, and how much time they are watching and how many times they are watching.

According to the experiment, it seems that men have turned their eyes to the constricted part from the chest to the waist within 0.2 seconds, and did not see much of the arms and lower limbs.

A woman with a big breast and necked waist seems to be instinctively checking it because female hormones called estrogen are considered to be high fertility. However, the researcher acknowledged that it may be a simple reason because it is simply beautiful regardless of size, even men who do not see their breasts first, the time to see their breasts is longer compared to other parts of the body He said that he was there.

Even if you do not intend to look at it you may have seen it unconsciously, so it seems better for men to be careful.

· Modified 9/10/2009 11:47
Readers pointed out that research was announced at the University of New Zealand and fixed it.
in Science, Posted by darkhorse_log