A warning page appeared if a large amount of magicone of the fake that destroys the Nintendo DS main body is circulating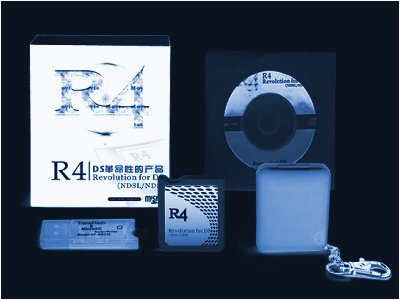 In February this year, a plurality of vendors importing and selling equipment called "Majikon" that can play games software copied by the Tokyo District Court can make a ruling to approve sales suspension based on the Unfair Competition Prevention Act Despite that, in the electric shop street etc.Conditions where guerrilla sales and the like are constantIt is followed, but "Magicone of the fakeIt is said that there is a possibility that it is circulating in the market.

A page to prompt a warning has been established as a fake magicone may destroy the main body of Nintendo DS.

Details are as below.
About fake magicon | Magicom shop(Web pioneering)

According to this page, it seems that a large amount of fake magicone is on the market now.

This is caused by the presence of a fake somewhere in the distribution route from the Majikon manufacturing factory located in China to the dealer in Japan, and I do not know that even employees of dealers are fake There seems to be a lot of cases selling to.

In addition, since the fake magicone can be purchased below the half price of the real magicone, attention is needed also for the cheapest magicone than the price quite.

Commercial magicone distribution route. It is said that there is a possibility that a fake may be mixed mainly in the Chinese market.




And this seems to be a reliable and safe route, is it really safe to say that 100% safe by not going through the Chinese market ...?




In addition, the influence that the misconcept of fake monster has is also published, and in the case of a model fake model such as "R4DS" "DSTT", it has been said that there is a possibility that it will destroy at the worst in case it adversely affects the body of Nintendo DS I will.

Although there was a technique of making a fake mistake in P2P to make it impossible to find the real thing, perhaps the way to give a big blow to the magic market is to drop a lot of fake magicons on the market and drop trust.