Foldable bicycle to wheel size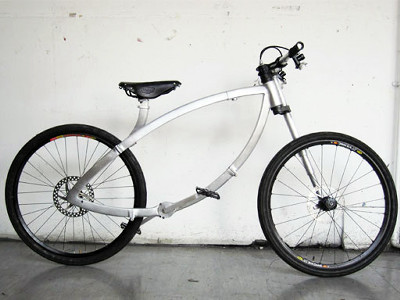 This bicycle named 'Contortionist' is a tough look that I can not think of as a folding bike, but as its name suggests, like an acrobaticist who takes an unprincipled pose by twisting the body and kunekune, its diameter is 26 inches Both the frame, the handle and the pedal can be paid between the two wheels.

Details are as below.Student Invents Bicycle Which Folds Into 26-Inch Wheel Circumference For James Dyson Prize | UK News | Sky News

Inhabitat - Contortionist Folding Bike Rolls Up Smaller Than a Wheel

This bike was designed by a 24 year old student from Dominic Hargreaves from London. This year'sJames Dyson Award(Inventor of Dyson vacuum cleanerJames DysonIt is said that the final candidate of invention / design awards founded by Mr. and prize money of 10,000 pounds: about 1.7 million yen).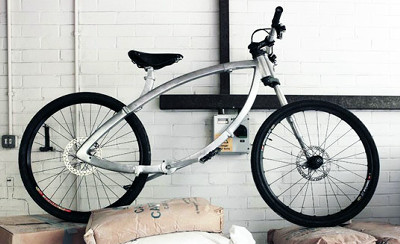 It is folded. It fits perfectly in 26 inches in diameter.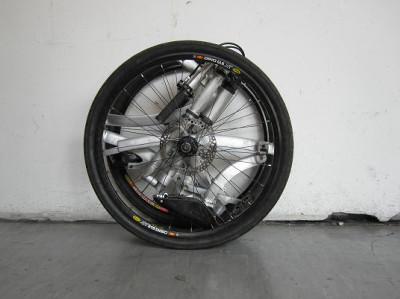 It is convenient to move out pulling out only the handle.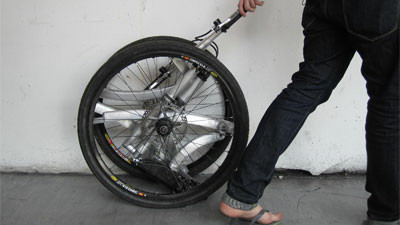 Viewed from the top.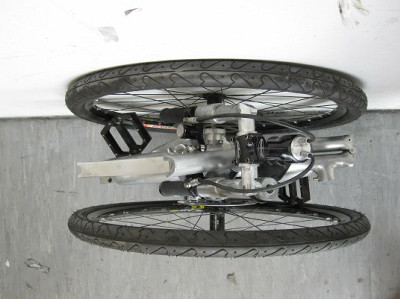 Hargreaves says that this bike was made because of the collapse of the folding bike that I used before. "I did not have a folding bicycle that I liked," he says, because he wanted something that was sturdy and able to enjoy traveling all the time, I made it myself. "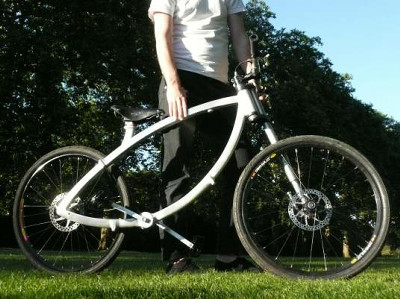 The situation of actually folding and expanding this bicycle is as follows.

YouTube - dom'sfoldingbike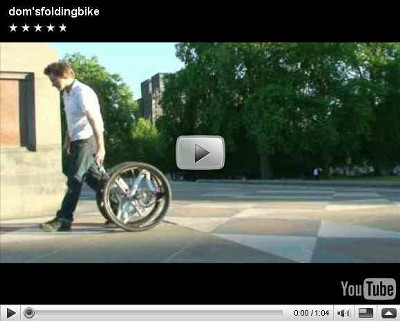 It seems that you can fold in about 20 seconds as you get used to it.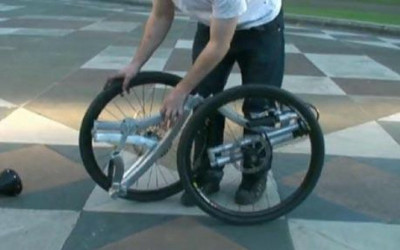 Regarding commercialization, it is currently being negotiated with several manufacturers, and the price is expected to be about 6 to 70,000 yen.