You will be arrested without noticing that the thief reported himself to the police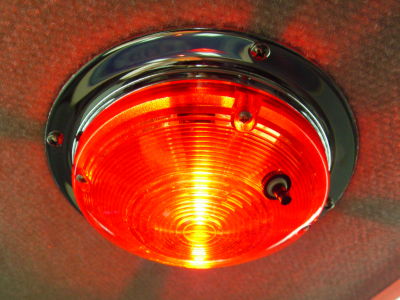 Despite having reported the police by the thief who stealed at the nursery school, there seems to be a case that arrested by a policeman who came running without noticing the thief himself. It seems that this man did not know why police officers came to the end and was also confused when arrested.

How did this thief report the police?

Details are from the following.
Thief steals police alarm, gets busted after pressing it / MosNews.com

The thief who stepped into the nursery school in Siberian city Novokuznetsk on June 27 stealed video cameras, notebooks, etc. from the principal's office, and at that time discovered a device considered to be the remote key of the car from the desk drawer, so use this He thought that he would steal the car and run away.

However, what seemed to be this remote key is an alarm device for informing the police, which is to inform the police immediately as soon as the button is pushed, and a thief who does not know this thing repeatedly presses a button It seems that he was looking for which car was unlocked by keeping pressing.

A policeman who rushed to the scene after hearing an alarm found a plastic bag containing a thief and stolen goods that were falling inside the parking lot while continuing to push the button of the alarm device in the parking lot and arrested the current criminal. The thief who was arrested did not know that he had called the police by himself, and he did not know why the police appeared on the scene.
in Note, Posted by darkhorse_log