Police and fire department are searching for a large scale under the report saying "A woman has jumped into the Kanzaki River"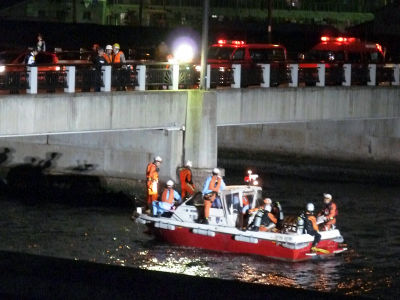 While traveling on Route 2 to return to the editorial department around 20:50 on April 21, traffic congestion information jumped in from the car navi "traffic lane restricting due to accidents falling at the Kanzaki Bridge". Thinking about the falling accident at the bridge, I thought as if I had dropped by a car, but as I went through the Kanzaki Bridge, a number of police cars and fire brigade vehicles were gathering, so I went to the interview for something. According to police officials, there was a report saying that the woman jumped into the Kanzaki River. The Osaka prefectural police and fire department are searching for by boat, but no women have been found yet.

Details are as below.
The scene is around here.

View Larger Map

The Kanzaki Ohashi bridge in the Kanzaki River flowing in Nishiyodogawa Ward, Osaka Prefecture.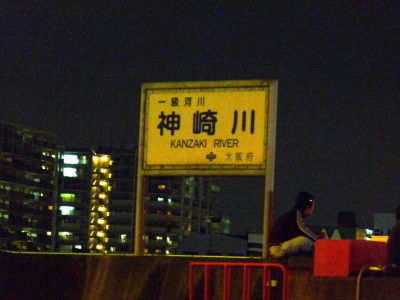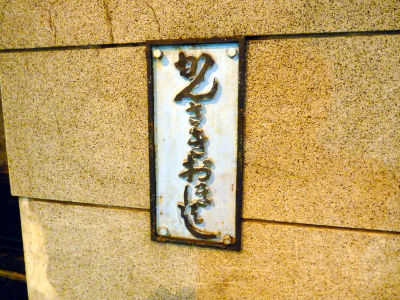 The police officer is guiding the car.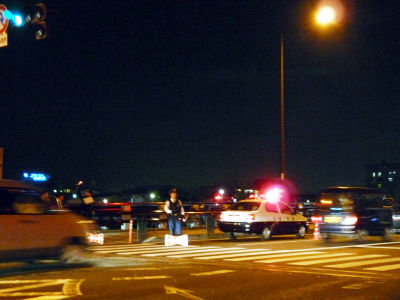 Searching from above the bridge.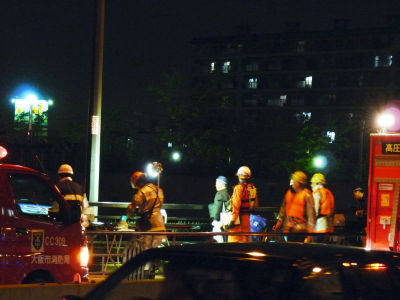 Generator of the projector.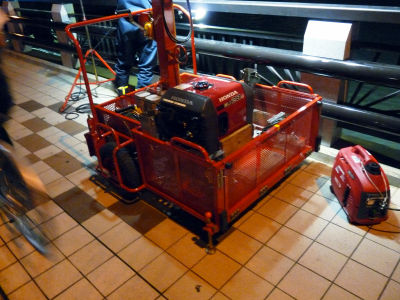 A large amount of fire-related vehicles are stopping at Tsukuda disaster prevention docking station located on the north side of the bridge.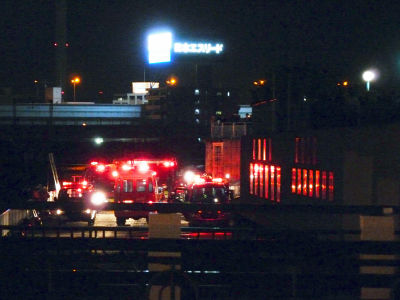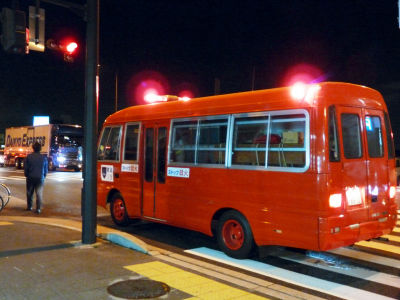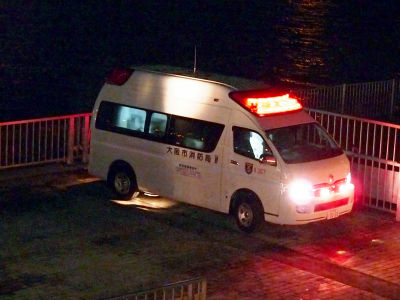 A search in a boat was taking place.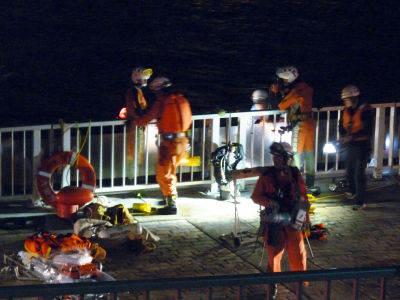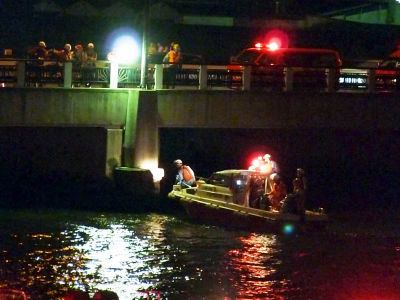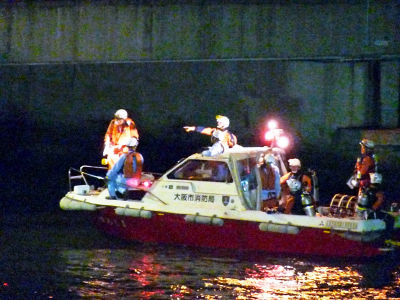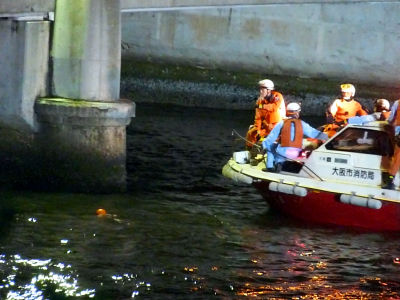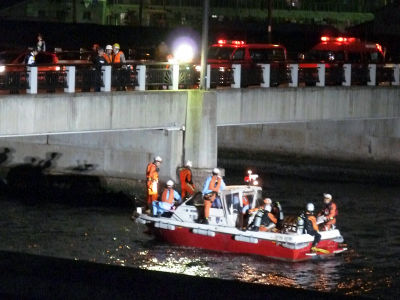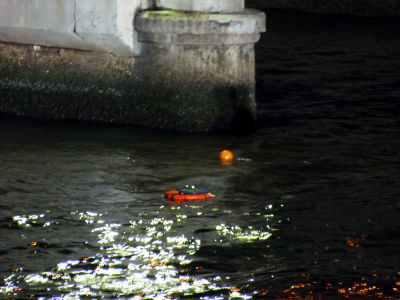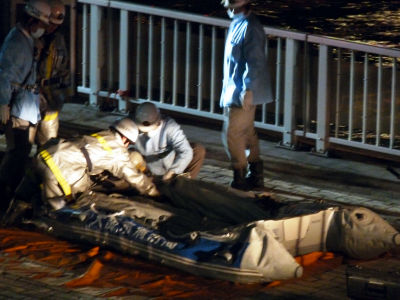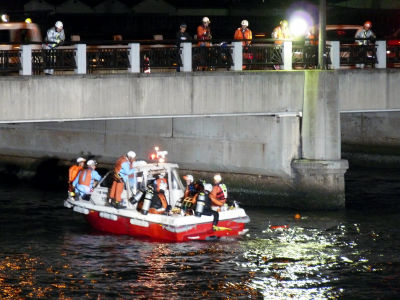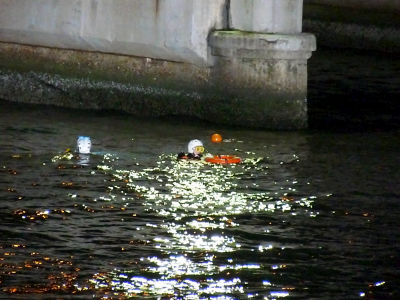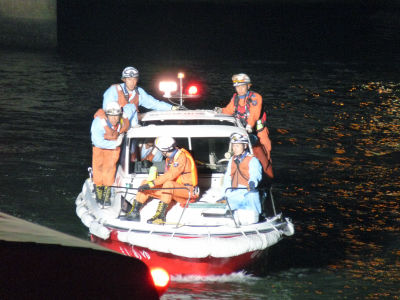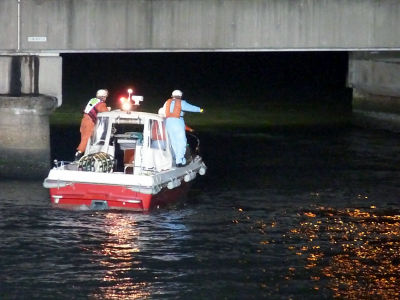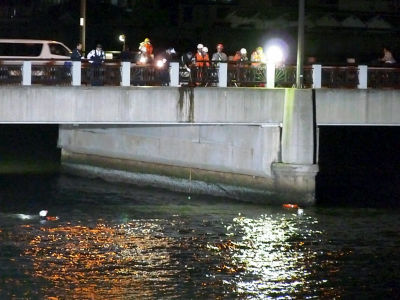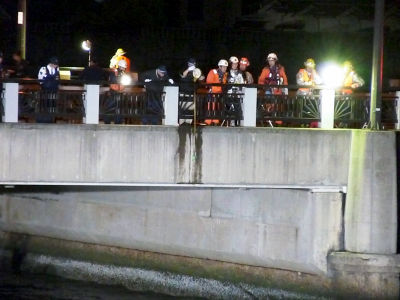 Today's search will be canceled at 22:30 and it seems that a search will be carried out again tomorrow.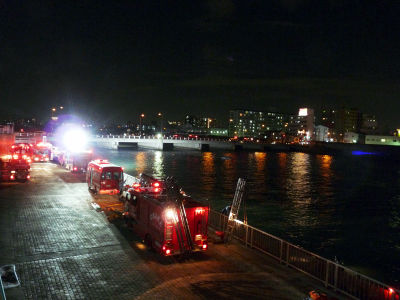 · Continued
Published more than 10 movies of scenes of police and fire department searching for a large-scale search to find a woman who jumped in