Apple's low-cost mini-note, is it ready for production?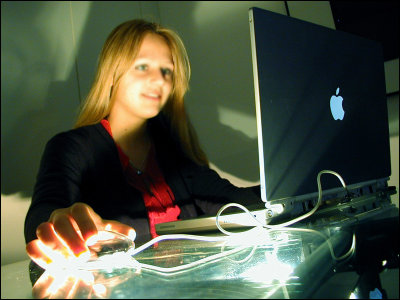 Senior vice president denied it in November last year as "the user is not asking"Although it enters Apple's low price mini notebook market, it became clear that preparations for production began.

Taiwan's LCD display maker "Wintek" alreadyHaving ordered a touch panel from Apple that seems to be for mini-noteAlthough it is clarified, will a stylish low price mini note made by Apple come out yet?

Details are as follows.
Foxconn to land Apple netbook order, says paper

According to this article, we undertake the production of electronic equipmentElectronic equipment contract manufacturing (EMS)It is said that Foxconn (official company name: Hon Hai Precision Industry) of the Taiwanese manufacturer, the world's largest in the field, is preparing to undertake production of low price mini-note from Apple.

Apple, against FoxconnI also outsource the manufacture of iPhone, iPod, MacBook, etc., MacBook manufacturing consignment has contributed greatly to Foxconn's second quarter performance growth.

Apple to SamsungHaving purchased 100 million flash memoriesHas been clarified this month, but the possibility of appearing within the year has been statedNew iPhoneIs there a possibility that flash memory is adopted as well as low price mini notebooks? I can not keep an eye on future trends.