H.264 encoding software "CodecSys CE-10" capable of encoding moving pictures with PS3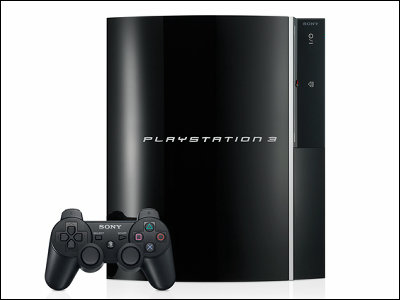 There is a reputation for being able to reduce the file size despite the high image quality Video compression standard "H.264Although attention is gaining attention, the encoding software "CodecSys CE-10" which converts the video to H.264 format using PS3 has appeared.

High processing speed is required for encoding to H.264 format, but PS 3 is installedCell processorIt seems to make use of.

Details are as follows.
H.264 encoder for PS3 "CodecSys CE-10" has appeared on NAB - Fixstars

According to this release, the industry's first H.264 encoder for PLAYSTATION 3 "CodecSys CE-10" at the world's largest broadcasting equipment exhibition "NAB Show 2009" to be held in Las Vegas, USA from April 20 (Monday) It is said that reference will be exhibited.

"CodecSys CE-10" is encoding software intended for PS3 using the video compression technology "CodecSys" jointly developed by Fixstars and Broadcast International, and is a familiar hardware platform called PS3 "High Quality Low Bit Rate Compression "Encoding speed of wonder" and realized the encoding of the professional level.

By the way, for video encoding, it is necessary to connect the PS3 with the PC which installed "CodecSys CE-10", so that the PS3 becomes an accelerator and it can greatly speed up the high load H.264 encoding It is going to be.

Unfortunately, PS3 can not be encoded as a single unit, but a personal computer is required separately, but it may be a pleasure for users who are using a non-powerful PC to make encoding much faster.