Sales of PS3 software for the first time for 3 consecutive weeks for the first time, sales volume of the main unit also exceeded 3 million units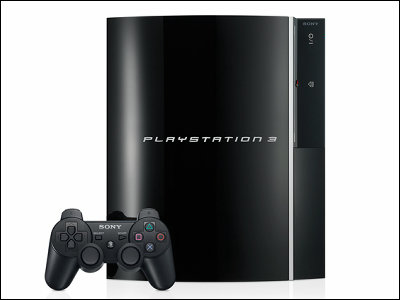 It was revealed that the number of software sales for Sony's next generation game machine "PS 3" became the first place for three weeks in a row for the first time since its release. In addition, the sales volume of the PS3 body exceeded 3 million units in a form leading to the increase in the number of software sales.

It is PS 3 that was struggling as compared with Nintendo's Wii, but it is finally beginning to be momentarily popularized by the appearance of large-scale works.

Details are as below.
This week's ranking | Media Creation

According to the research result of Media Creation which deals with research and consulting etc. centering on the game business, KOEI 's PS3 software "March 9th - March 15th game game sales ranking"Musou OROCHI ZIt is said that it was number one.

This is the top PS3 version "Resident Evil 5"And became the top of the week before last"Ryu ga Gotoku 3"It is the first time since the release of PS 3 that PS 3 software will be ranked first in 3 consecutive weeks.

According to the survey results of game machines' unit sales figures from 9th March to 15th March 2009 by the ASCII Research Institute posted on the following link, the cumulative sales volume of PS3 is 3,248,990, 300 It seems that it exceeded 10,000 units. Nintendo's Wii, which is a competing next-generation game console, has 7,940,232, and Microsoft's Xbox 360 is 982,272, and it seems that one strong state of Wii is still going on.

PS3 "Musou OROCHI Z" sold approximately 100,000 books, PS 3 ranked top three weeks

The long-awaited in AprilBlu-ray software "FINAL FANTASY VII ADVENT CHILDREN COMPLETE" bundled with the trial version of "Final Fantasy 13" will be releasedBut how much reverberation is there?

Action RPG that was bundled with trial version of "Final Fantasy 8"Brave fencer Musashi Den」Sold about 650,000 books, but this time it is not a game software, it is a place to worry because it is a Blu-ray version of video software that was once released.